Lawyer Calls on Hague to Charge Rodrigo Duterte With Mass Murder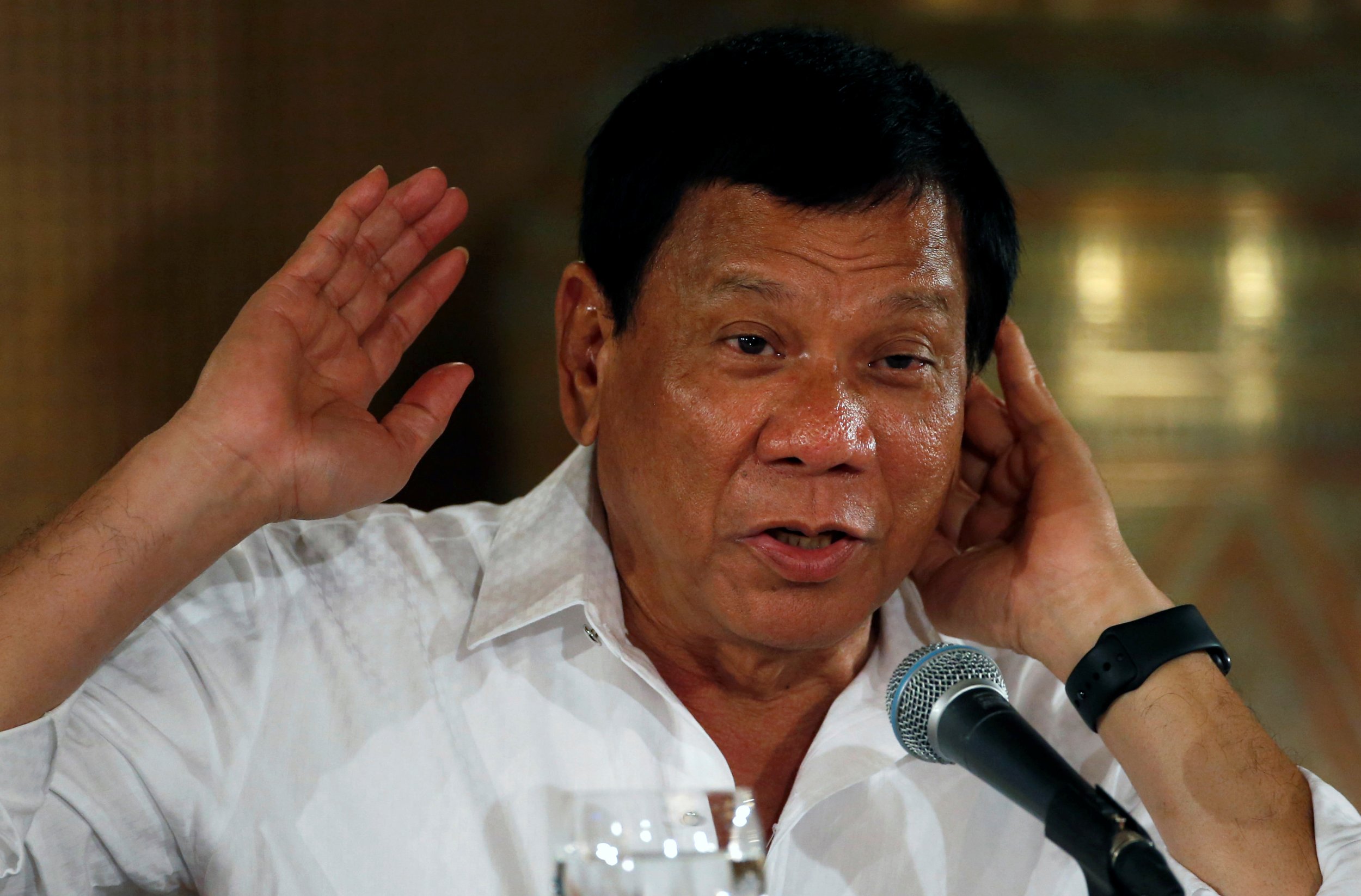 A Filipino lawyer has asked The Hague's International Criminal Court (ICC) in the Netherlands to charge the president of the Philippines, Rodrigo Duterte, and 11 other officials with mass murder and crimes against humanity over the killings of thousands over the past three decades.
Jude Josue Sabio has accused Duterte of being the "mastermind" behind an anti-drugs and anti-criminality campaign that has resulted in the murder and extrajudicial killing of more than 9,400 people since 1988, when he was elected mayor of Davao City in the southern Philippines.
"The situation in the Philippines reveals a terrifying, gruesome and disastrous continuing commission of extrajudicial executions or mass murder from the time President Duterte was the mayor of Davao City," Sabio wrote in a 77-page complaint filed to the court on April 24, The New York Times reported.
"Your favourable action on this matter would not only serve the noble ends of international criminal justice but would also be the beginning of the end of this dark, obscene, murderous and evil era in the Philippines," Sabio wrote in his filing to the ICC.
Sabio is the lawyer of two men, who claim to be former members of a death squad allegedly hired by Duterte in Davao. Retired police officer Arturo Lascañas claimed Duterte paid him to lead the Davao Death Squad and kill drug dealers and petty criminals, and Edgar Matobato, also a former death squad member, said the group killed thousands.
A war on drugs was one of Duterte's key campaign pledges when running for president. Since he took office in June 2016, Filipino police have killed thousands of people in anti-drug operations. Sabio claims that officials have murdered more than 8,000 since June 2016. His complaint also accuses Duterte of ordering the killings of more than 1,400 people, while serving as mayor of Davao City for 22 years.
The officials mentioned in the complaint include Justice Secretary Vitaliano Aguirre, police chief Ronald dela Rosa, House of Representatives Speaker Pantaleon Alvarez, and two senators, Peter Cayetano and Richard Gordon.
The Philippines' former Justice Secretary, Leila de Lima, called for an international investigation into the country's war on drugs and an ICC probe into Duterte and his associates in October. Duterte has repeatedly denied involvement in vigilantism and ordering killings, both as president and as mayor.
A spokesman for the president, Ernesto Abella, said in a statement that reports of the mass killings were "false news" and that authorities follow "operational protocols."