Philippine President Rodrigo Duterte Says He 'Personally' Killed Criminal Suspects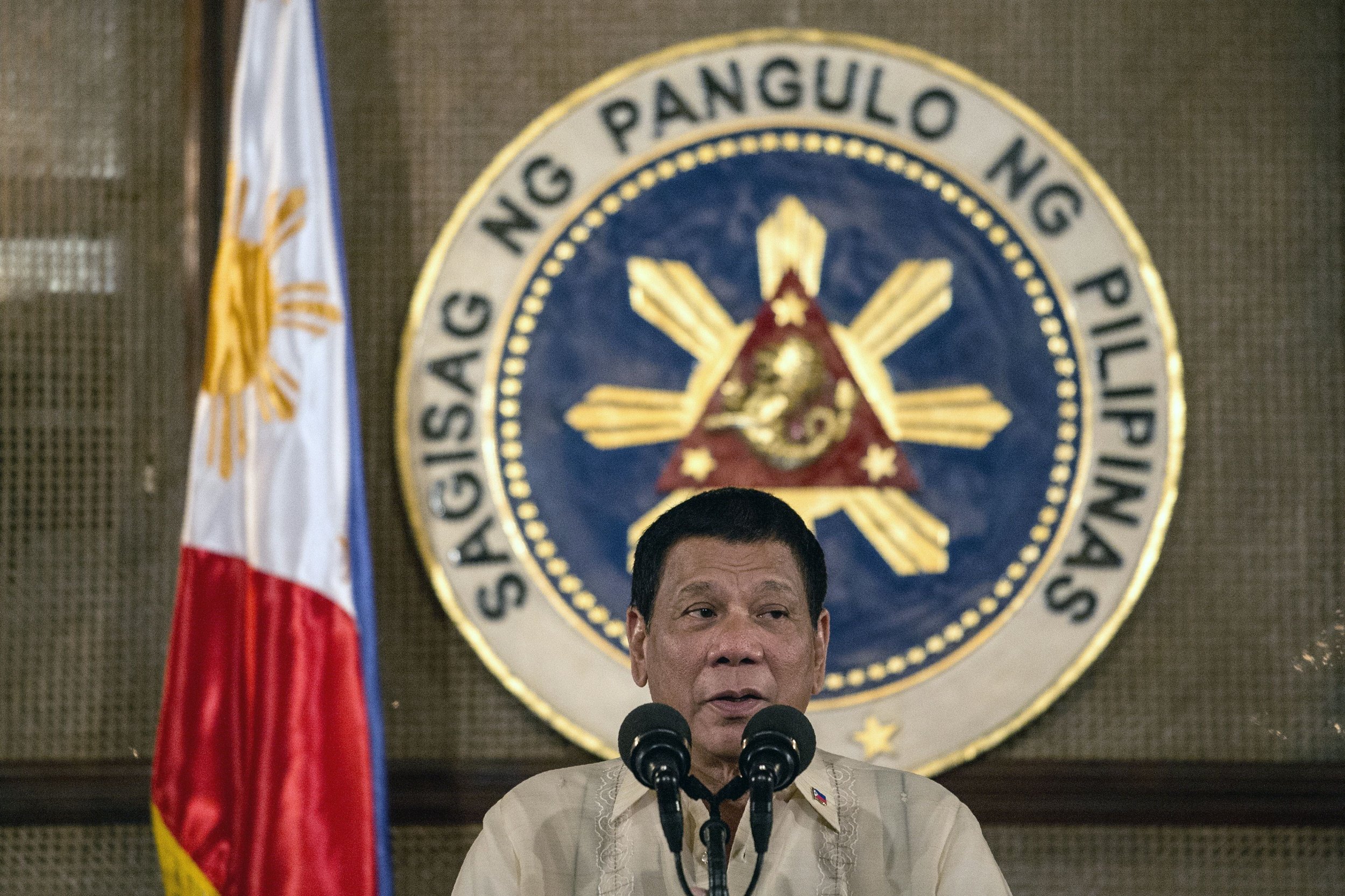 The president of the Philippines, Rodrigo Duterte, publicly boasted of killing suspected drug criminals while on street patrol during his time as the former mayor of Davao.
In a speech at the presidential palace to businessmen late Monday, reports The Manila Times, Duterte said he used to ride around the major Philippine city on a motorbike to "patrol the streets, looking for trouble also...looking for a confrontation so I could kill."
"In Davao I used to do it personally. Just to show to the guys that if I can do it why can't you," he said, explaining that he wanted to set an example to the police force.
The speech was made on Monday at a conference discussing how to tackle the widespread problem of illegal drug abuse in the country—the target of a bloody high-profile campaign led by the president. Duterte's notoriously hardline anti-drug policies have caused international uproar since he took office in June.
Gangs of vigilante death squads have carried out hundreds of extrajudicial killings of suspected drug users across the country, in addition to 2,000 executions by the police force alone. Official statistics report a further 3,500 unsolved murders.
The Philippines' justice secretary attempted swift damage control after Duterte made the comments on Monday, suggesting that they were "hyperbole" aimed at deterring potential criminals.
But it's not the first time that Duterte has made such statements; in a 2015 radio interview, he admitted killing at least three men in Davao suspected of rape and kidnapping—although this appears to be his first such public admission since becoming president.
Duterte has repeatedly said that he does not care about human rights. In the same speech Monday, he said (in English): "If they say that I am afraid to stop because of the human rights and guys … including Obama, sorry, I am not about to do that."
Many suspect the police of secretly colluding with vigilantes and hired assassins in order to absolve themselves of responsibility. Duterte has previously both acknowledged and denied his personal involvement with gangs of mercenaries. He drew widespread condemnation in October for advocating the mass killing of 3 million drug addicts and dealers, citing Hitler when he told police to " slaughter them all."
Duterte's brutal war on drugs was endorsed by Donald Trump in a phone call made in December, where the president-elect wished him "success" in his campaign.