Philippines' Rodrigo Duterte Under Fire for Comments Justifying Journalist Deaths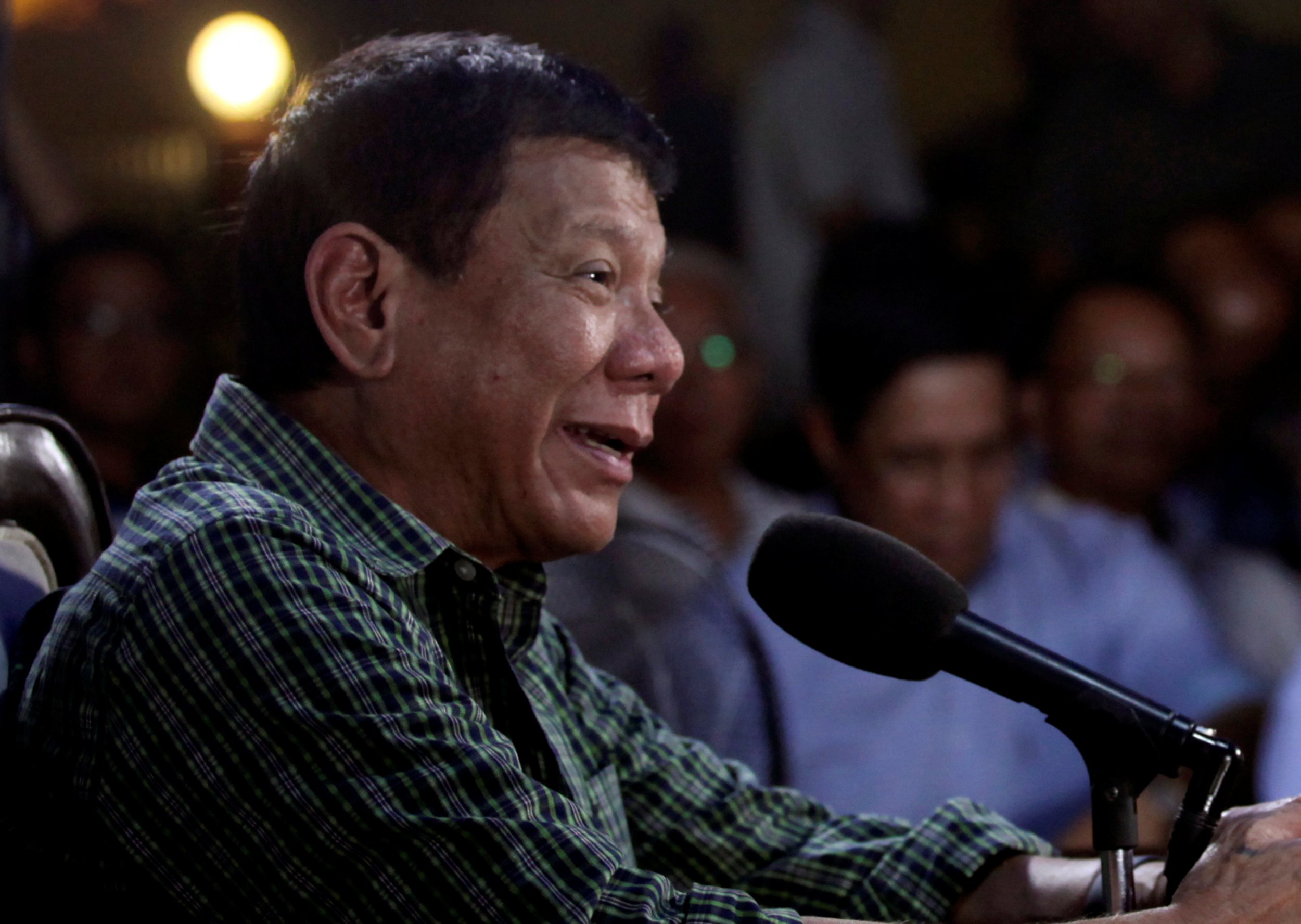 Rodrigo Duterte, the president-elect of the Philippines, came under fire on Wednesday for comments he made justifying the murder of journalists.
Speaking during a press conference on Tuesday, Duterte, who was elected in a landslide on May 9, said: "Just because you're a journalist you are not exempted from assassination if you're a son of a bitch." He was responding to a question about a reporter who was shot dead last week in Manila, the capital. He went on to say that many journalists who have been killed had "done something," such as accepting bribes, that justified their deaths, or were corrupt.
Duterte is the former mayor of the city of Davao and campaigned for the presidency on an anti-crime platform. During his time as mayor, he allegedly authorized the use of "death squads," which claimed the lives of more than 1,000 people, according to Human Rights Watch. He will formally become president on June 30.
Duterte's comments have done nothing to improve the restrictive climate facing the media in his country. The Philippines ranks 138th out of 180 countries in the annual Reporters Without Borders press freedom index, slotted between Honduras and Venezuela, and the Committee to Protect Journalists (CPJ) ranked the Philippines fourth out of 14 in its Impunity Index, a list of countries where more than five journalists have been killed without any perpetrators being convicted.
Nearly 180 journalists have been killed in the Philippines since 1986, according to the National Union of Journalists of the Philippines (NUJP).
"President-Elect Rodrigo Duterte's shocking remarks apparently excusing extrajudicial killings threaten to make the Philippines into a killing field for journalists," said Shawn Crispin, Southeast Asia representative at CPJ. "We strongly urge him to retract his comments and to signal that he intends to protect, not target, the press."
Reporters Without Borders also condemned Duterte's comments and said on Wednesday that it "urges the Philippine media to boycott his press conferences until he issues a formal, public apology." The NUJP called Duterte's comments "appalling" and said "nothing justifies the murder of journalists."
On Tuesday, Duterte also signaled his intent to distance the Philippines from the U.S. when it comes to the issues of China and the South China Sea.
"We have this pact with the West, but I want everybody to know that we will be charting a course of our own," Duterte told reporters during a press conference announcing his cabinet. "It will not be dependent on America. And it will be a line that is not intended to please anybody but the Filipino interest."
Philippines' Rodrigo Duterte Under Fire for Comments Justifying Journalist Deaths | World