Americans' Support for Roe v. Wade Getting Stronger Amid Fears Over Trump's Supreme Court Pick
The majority of Americans support Roe v. Wade, the landmark Supreme Court case that established the legal right to abortion, a new poll has found.
Sixty-four percent of Americans want Roe v. Wade to remain, while 28 percent said they would like to see it overturned, a Gallup Poll, which was released Thursday, found. Of the 28 percent who would like to see the ruling reversed, 51 percent were Republicans and 13 percent were Democrats.
Support for Roe v. Wade is up substantially from 2012, when 53 percent of Americans said they did not want the Supreme Court to overturn the case.
Questions about the future of the 1973 ruling have spiked since President Donald Trump tapped U.S. Circuit Court judge Brett Kavanaugh as his nominee for the Supreme Court to fill the vacancy left by the retirement of Justice Anthony Kennedy.
While Trump said potential High Court nominees were not asked how they would vote on specific cases, he said as a presidential candidate in 2016 that Roe v. Wade could be overturned with the right justices. "If we put another two or perhaps three justices on, that will happen. And that will happen automatically, in my opinion, because I am putting pro-life justices on the court," he said.
Kavanaugh, for his part, has been involved in only one abortion case in his 12 years as a federal judge. In the case, Kavanaugh dissented on the court's ruling that allowed an undocumented pregnant teenager in federal custody to seek an abortion. "The majority's decision represents a radical extension of the Supreme Court's abortion jurisprudence," Kavanaugh said in his dissent.
Abortion-rights groups have decried Kavanaugh's nomination as a threat to women's reproductive rights. "In light of President Trump's promise to appoint justices who would overturn Roe, this nomination could jeopardize the right to an abortion millions of women and families have relied on for more than four decades," the ACLU said in a statement.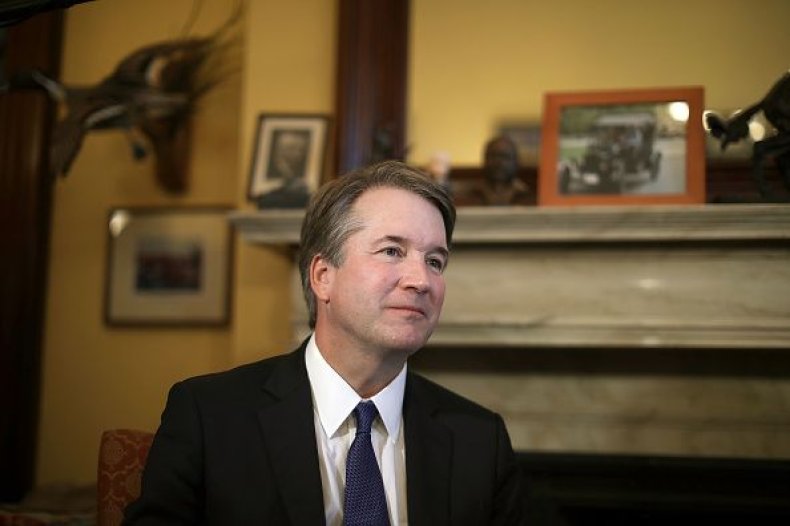 "If confirmed," the statement continued, "Kavanaugh could very well be the decisive vote Trump needs in the Supreme Court to give his concerted campaign to undermine civil liberties and civil rights long-term impact."
Some Democrats, including Senate Minority Leader Chuck Schumer, have vowed to fight Kavanaugh's confirmation to the Supreme Court in the Senate. "The ramifications of this battle will last a generation or more," he said. "I'm going to fight this nomination with everything I've got."
The Gallup Poll was conducted between July 2 and July 8, with a 3 percent margin of error.