Seth Rogen Reminds Trump Jr. His President Father Said 'Grab'em By The Pussy' and Sexually Harassed Women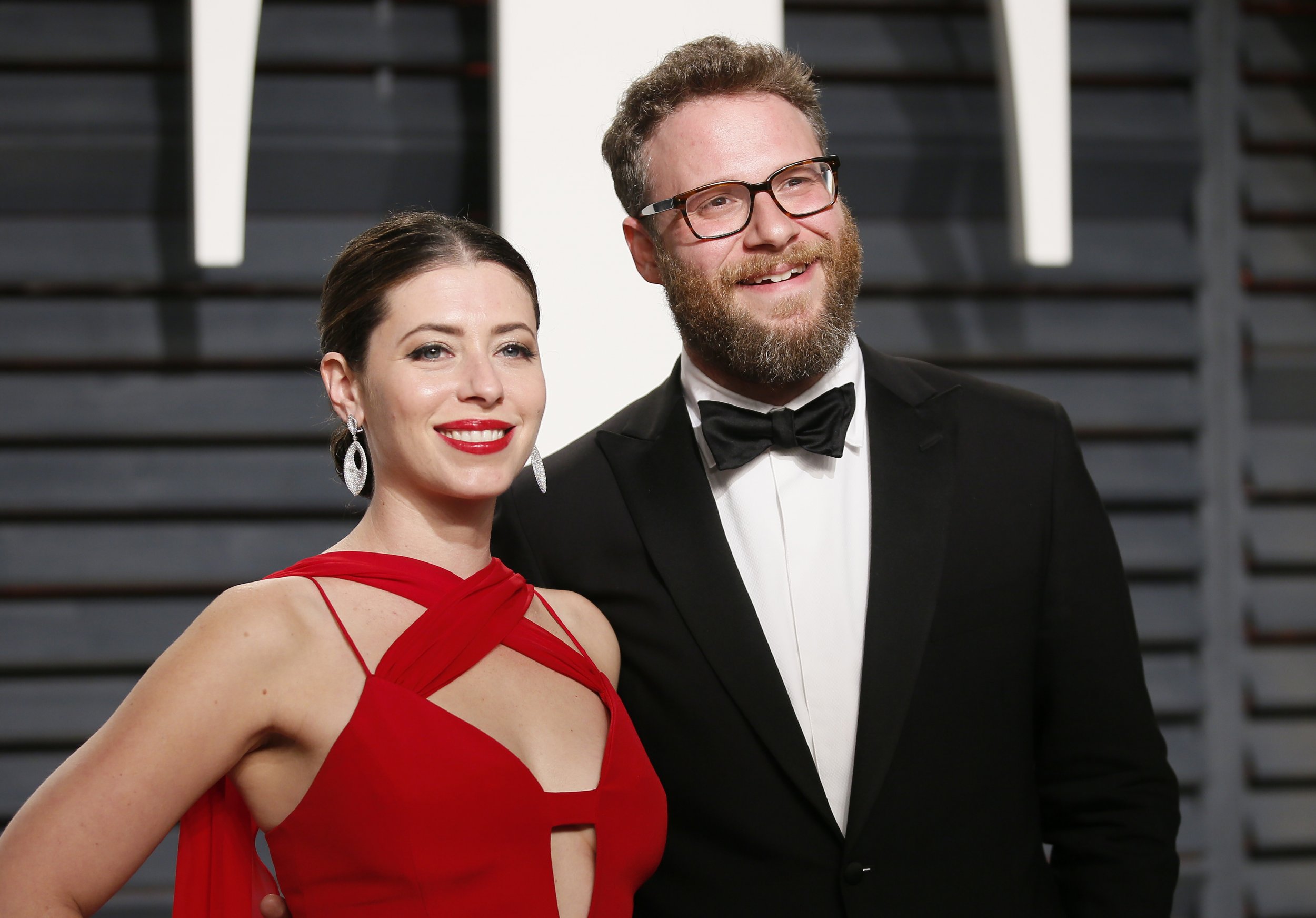 Hollywood star and comedic actor Seth Rogen once again trolled and slid into Donald Trump Jr.'s direct messages on Twitter Thursday, suggesting the president's son speak out against his father's alleged sexual harassment and assault towards women.
Trump Jr. has repeatedly railed against Hollywood and the media for either failing to report or turning a blind eye to producer Harvey Weinstein's alleged unwanted actions for more than three decades, which was only recently brought to light in reports by The New York Times and The New Yorker.
Rogen, who has directly messaged Trump Jr. before, agreed Weinstein's behavior should be denounced while calling the producer a "piece of s***," but also reminded Trump Jr. of the allegations made against his father. He also referenced the infamous 2005 Access Hollywood tape during which Trump told host Billy Bush because of his celebrity he could "grab [women] by the pussy."
He followed up with a second message about Trump Jr.'s well known hunting hobby.
While campaigning last year, at least 13 women came forward to accuse the then Republican candidate of unwanted or even forced physical advances. But Trump has denied each of the claims. The accusers include former beauty pageant contestants, a participant in Trump's old reality game show "The Apprentice" and a former adult film actress.
The allegations against Trump stretched back as early as the 1980s.
Rogen first noticed Trump Jr. followed him on Twitter in February, allowing him to directly message the president's oldest child: " "Hey man! It's Seth. Your father is trying to discredit our media, collude with Russia, and destroy the environment. It would be super cool of you to be like 'yo, dad, why don't you stop all this and go back to being a guy on TV.' The majority of the world would be pretty psyched. Thanks!!!"
The message went unanswered and Rogen again tried to reach Trump Jr. while appearing on The Late Show with Stephen Colbert in June.
Colbert, who's made the president and his family fodder for his monologues and skits ever since Trump took office, followed up with another message the same day and asked if he, Rogen and Trump Jr. could smoke some marijuana and "chill together."
Trump Jr. declined to respond to Rogen or Colbert.
Seth Rogen Reminds Trump Jr. His President Father Said 'Grab'em By The Pussy' and Sexually Harassed Women | Culture