Roger Ailes Cause of Death Unknown: Fox News Founder Was 77, Had Hemophilia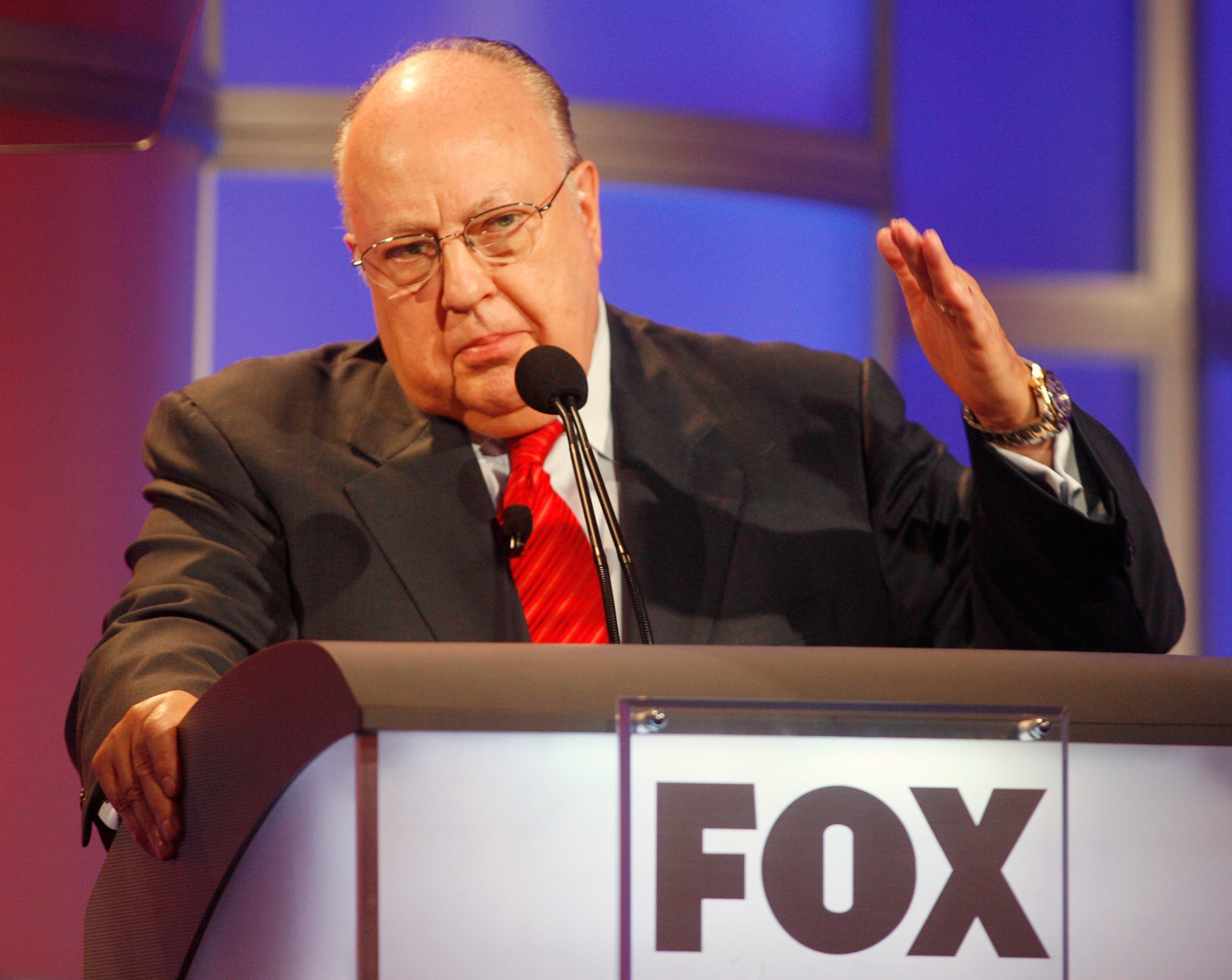 Roger Ailes, the Fox News CEO forced out amid allegations of sexual harassment, has died. He was 77.
Fox News announced his death on air Thursday just minutes after the conservative outlet Drudge Report broke the story.
"I am profoundly sad and heartbroken to report that my husband, Roger Ailes, passed away this morning," his wife said in a statement read on Fox News. "Roger was a loving husband to me, to his son Zachary, and a loyal friend to many. He was also a patriot, profoundly grateful to live in a country that gave him so much opportunity to work hard, to rise—and to give back. During a career that stretched over more than five decades, his work in entertainment, in politics, and in news affected the lives of many millions. And so even as we mourn his death, we celebrate his life."
The cause of death was not immediately clear, though he had hemophilia, meaning his blood didn't clot easily. In 2014, he took a leave of absence after falling ill, and as of last January, he was using a walker, New York magazine reported.
"My doctor told me that I'm old, fat, and ugly, but none of those things is going to kill me immediately," he told Vanity Fair in 2013. He added: "Because of my hemophilia, I've been prepared to face death all of my life. As a boy I spent a lot of time in hospitals. My parents had to leave at the end of visiting hours, and I spent a lot of time just lying there in the dark, thinking about the fact that any accident could be dangerous or even fatal. So I'm ready. Everybody fears the unknown. But I have a strong feeling there's something bigger than us. I don't think all this exists because some rocks happened to collide. I'm at peace. When it comes, I'll be fine, calm. I'll miss life, though. Especially my family."
Ailes, who became CEO of Fox News in 1996 and chairman of Fox Television Stations Group in 2005, resigned after being hit with several lawsuits from women who claimed he made unwanted sexual advances toward them. Among the women were Gretchen Carlson and Julie Roginsky, the latter of whom alleged Ailes insisted she greet him with a kiss and repeatedly asked "why she was still single since she was so attractive," according to New York. Ailes denied any wrongdoing.