Exclusive: Greg Rusedski on Roger Federer's Australian Open Comeback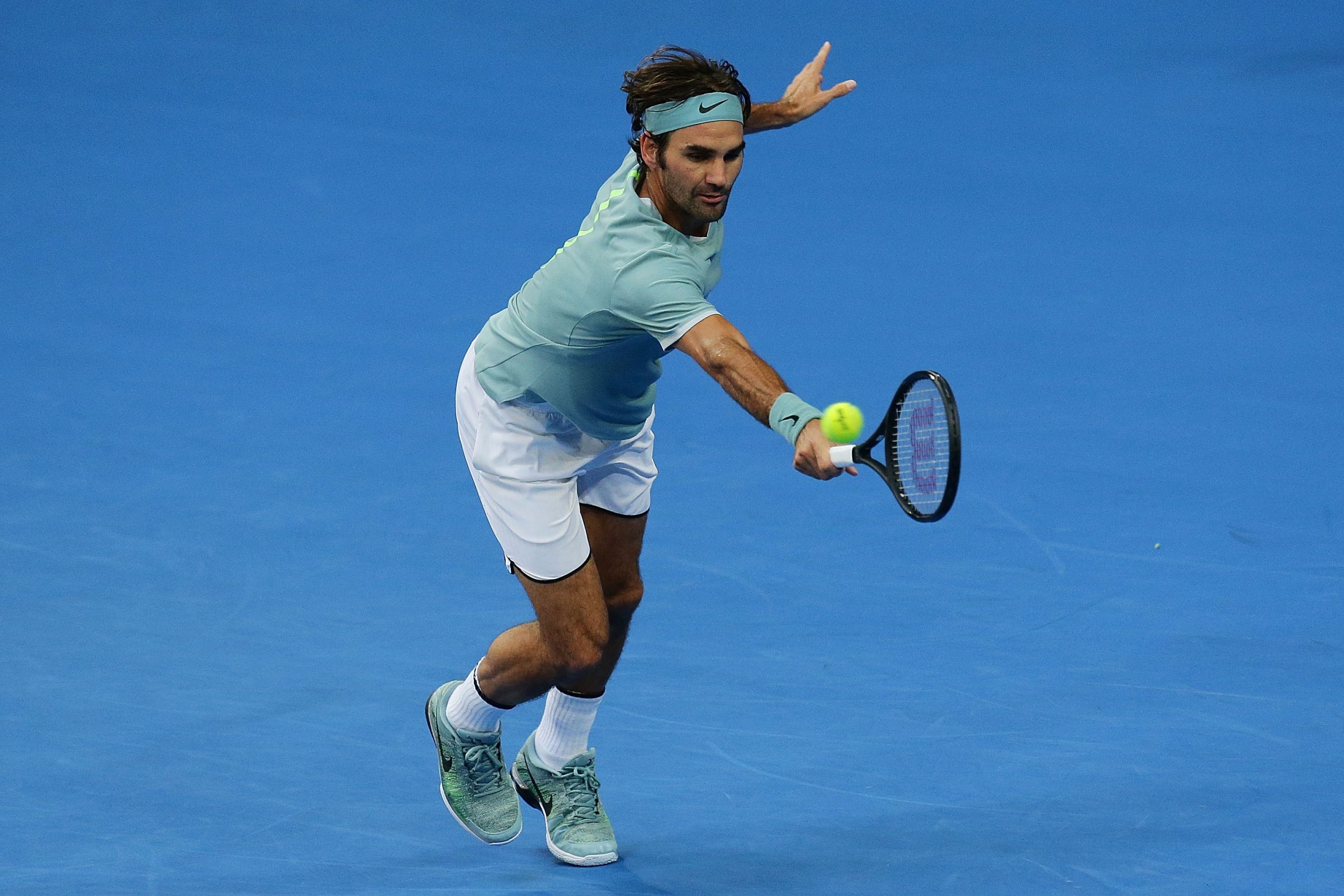 Former Grand Slam finalist Greg Rusedski believes Roger Federer may struggle with the heat as he prepares for a return to tennis at the Australian Open in Melbourne this month.
Federer, 35, has 17 Grand Slam singles titles but the Swiss had not played for six months before returning from a knee injury at the Hopman Cup in Perth last week.
There, Federer beat Britain's Dan Evans in his first match back, followed it with a loss to teenage prospect Alexander Zverev in three sets, before a morale-boosting straight-sets victory over world number 18 Richard Gasquet.
But Rusedski, the former British number one who reached the 1997 U.S. Open final where he lost to Pete Sampras, thinks the dry heat of a Victorian summer could make life difficult for the four-time Australian Open winner.
"Roger Federer sitting at 15th or 16th seed at the Australian Open sounds very bizarre, but it's because of all the time off. In the round of 16, you could possibly have Federer-Murray and Nadal-Djokovic which is box-office television," Rusedski, an analyst for Eurosport's exclusive U.K. coverage of the Australian Open, tells Newsweek.
"Physically, it's going to be challenging [for Federer] because he hasn't had much tennis. You can't make up those hours.
"The only benefit is he will be playing night matches. They are a lot easier than playing during the day. That's when you get sapped out, when you have the big matches during the day.
"For me, he hasn't had enough matches coming in. Is he still a brilliant player? Yes. But he's catching up, he has had the injuries. He is going to have to be scheduled well. I'm sure the organizers will help him out with night matches. He's a player you always want on at night."
Rusedski's best finish at an Australian Open was the fourth round in 2001. The era following the Canadian-born player's on-court career has produced a British world number one, Andy Murray, who has reached the final at Melbourne Park on five occasions and lost each time. The last four of those defeats have come against Novak Djokovic, who Murray leapfrogged to the world number one ranking in November 2016.
"I think he [Murray] is the favorite for most pundits, a very slight favorite," Rusedski says. "With Novak, we're kind of waiting—does it [the fall from number one] take the pressure off?"
In their first meeting of 2017 in Doha on Saturday, Djokovic defeated Murray over three sets to claim the Qatar Open title.
Exclusive: Greg Rusedski on Roger Federer's Australian Open Comeback | Sports