Roger Federer: When Was the Tennis Icon Greatest?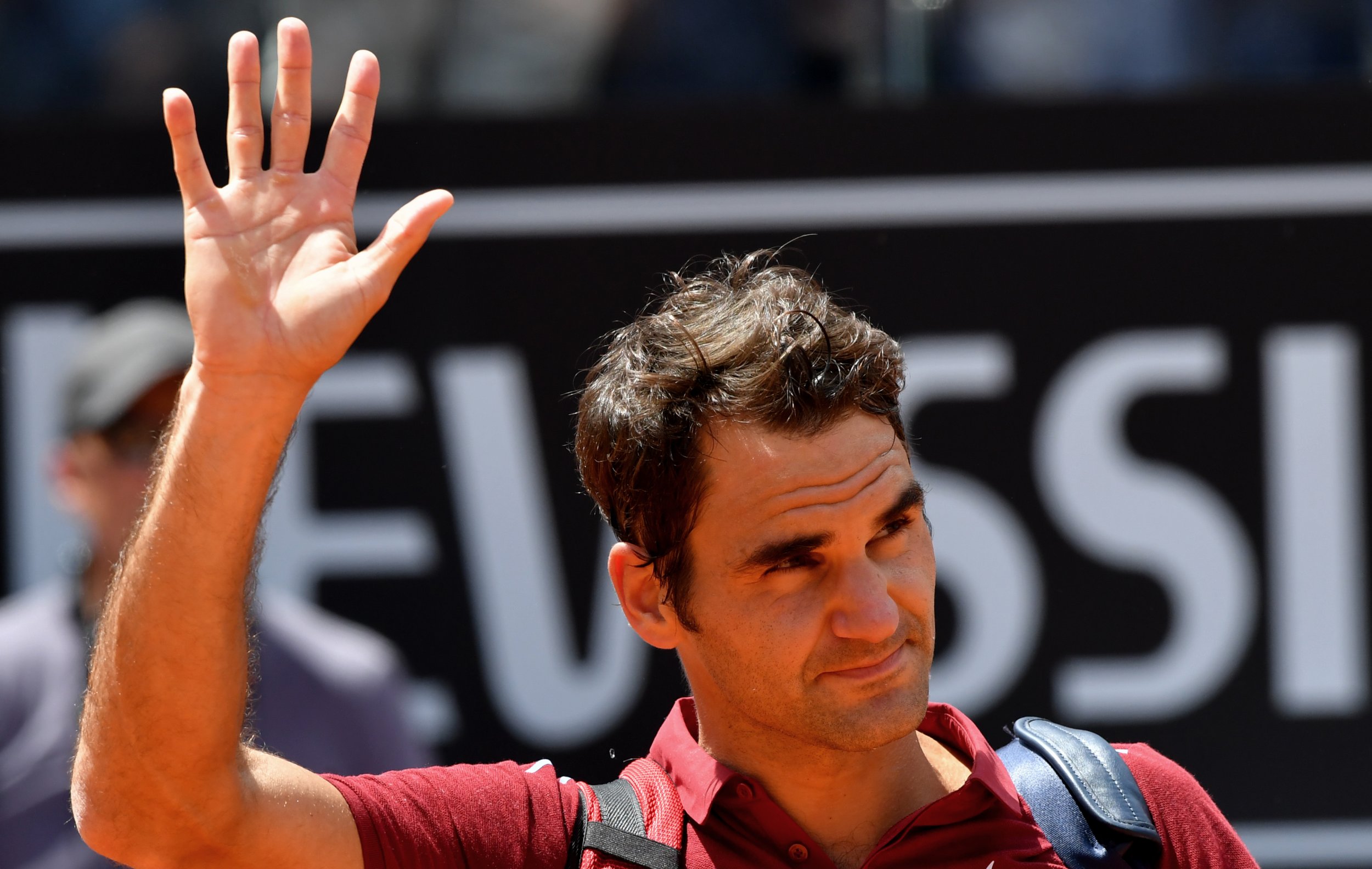 Below is an edited excerpt from tennis journalist Mark Hodgkinson's new biography of Roger Federer, which includes infographics of his game alongside analysis from those closest to the greatest player of all time. Fedegraphica: A Graphic Biography of the Genius of Roger Federer, is published by Aurum Press and is on sale in bookshops, online and on QuartoKnows.com from June 2, 2016.
Roger Federer and his future wife, Mirka Vavrinec, were lying on a beach. It was the start of the off-season, at the conclusion of the 2004 tennis year, and Federer was so mentally and physically depleted that he barely had the energy to haul himself up from the sun-lounger to order some drinks. They lay there in silence for a while. And then Mirka—this had clearly been on her mind during the silence—turned to Federer and said: "Jesus, Roger, I can't believe what you've been doing, winning all those matches and all those tournaments." For a number of years this became almost a ritual: Mirka would make her post-season remarks from a sun-lounger and they would make Federer about as happy as he would be all year.
As Federer would say after one of those debriefs: "I don't often get the chance to reflect on what I have achieved, and it usually happens when I'm on vacation and I'm talking to Mirka. Those are the times when I feel really good about myself."
Federer's talent burned through the opposition and the history books. Toni Nadal says that from 2004 to 2007 Federer was not just the finest tennis player, but also nothing short of being "the greatest athlete in the world." During those golden years Federer was essentially unbeatable on almost every court on the tennis map. It was only when playing Rafa Nadal at Roland Garros, or other stops of the European clay-court circuit, that Federer looked in any way fallible. "As well as playing tennis that was so, so beautiful to watch, Roger was also so, so dominant," Toni Nadal added.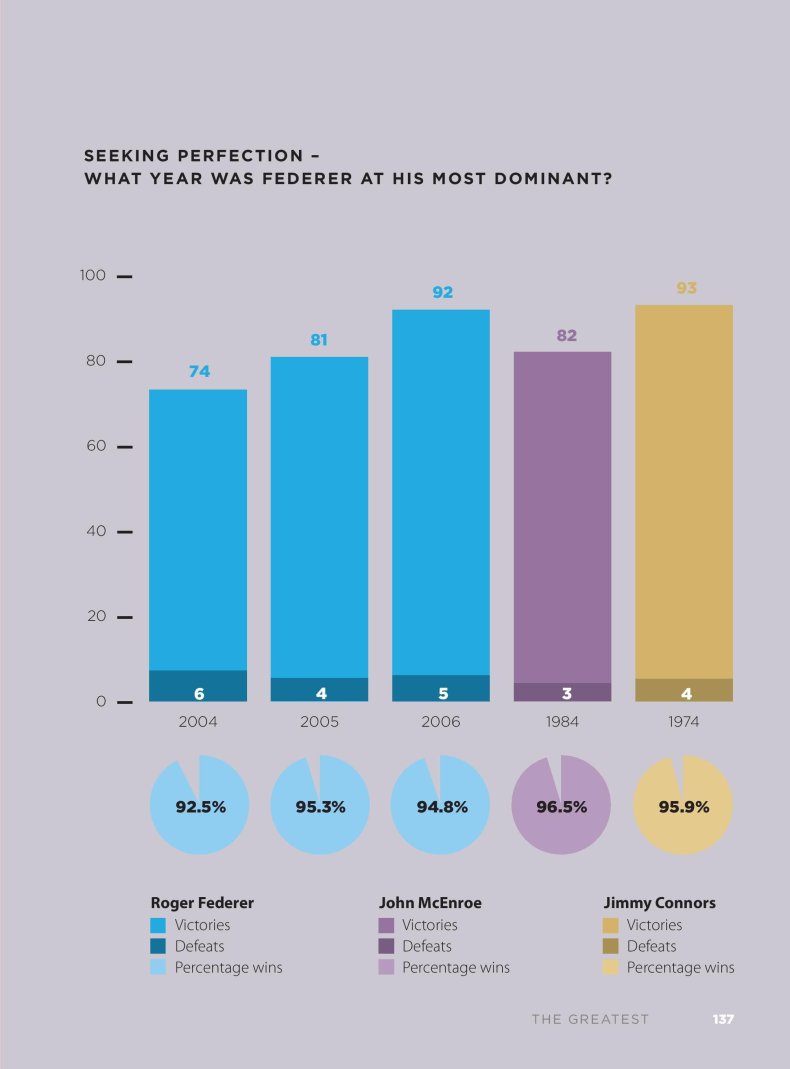 "I'm number one, and you can't get ranked higher than one so, OK, now what? What do I do now?" That was the question Roger Federer was constantly trying to address, revealed Paul Annacone, Roger Federer's former tennis coach. "The folks who just touch the world number one ranking, they've achieved something pretty amazing," Annacone said. "But the people who stay there for a long time, that's spectacular."
Annacone should know as he has coached two men who have accomplished the 'spectacular' in tennis: Pete Sampras (286 weeks as number one) and Federer. It was while he was collaborating with Annacone that Federer had the third of his three stretches at the head of the rankings: his triumph at the 2012 Wimbledon Championships put him back as number one for seventeen weeks. Combined with his first run at the top of 237 weeks, from 2004 to 2008, and then the forty-eight weeks that began after winning the 2009 Wimbledon title, Federer has spent a total of 302 weeks at the summit of the men's game.
Ultimately, what enabled Federer to spend all those weeks at number one was his desire to compete. "Being ranked number one for more than three hundred weeks, that's testimony to how much he enjoys playing, week in and week out. To see the expression on his face when he wins a smaller tournament, that shows just how much he loves to play and to win," Annacone said. As Federer once exclaimed: "It's fantastic—I recommend it to everybody."