Roger Federer and Rafael Nadal Roll Back Years at 2017 Australian Open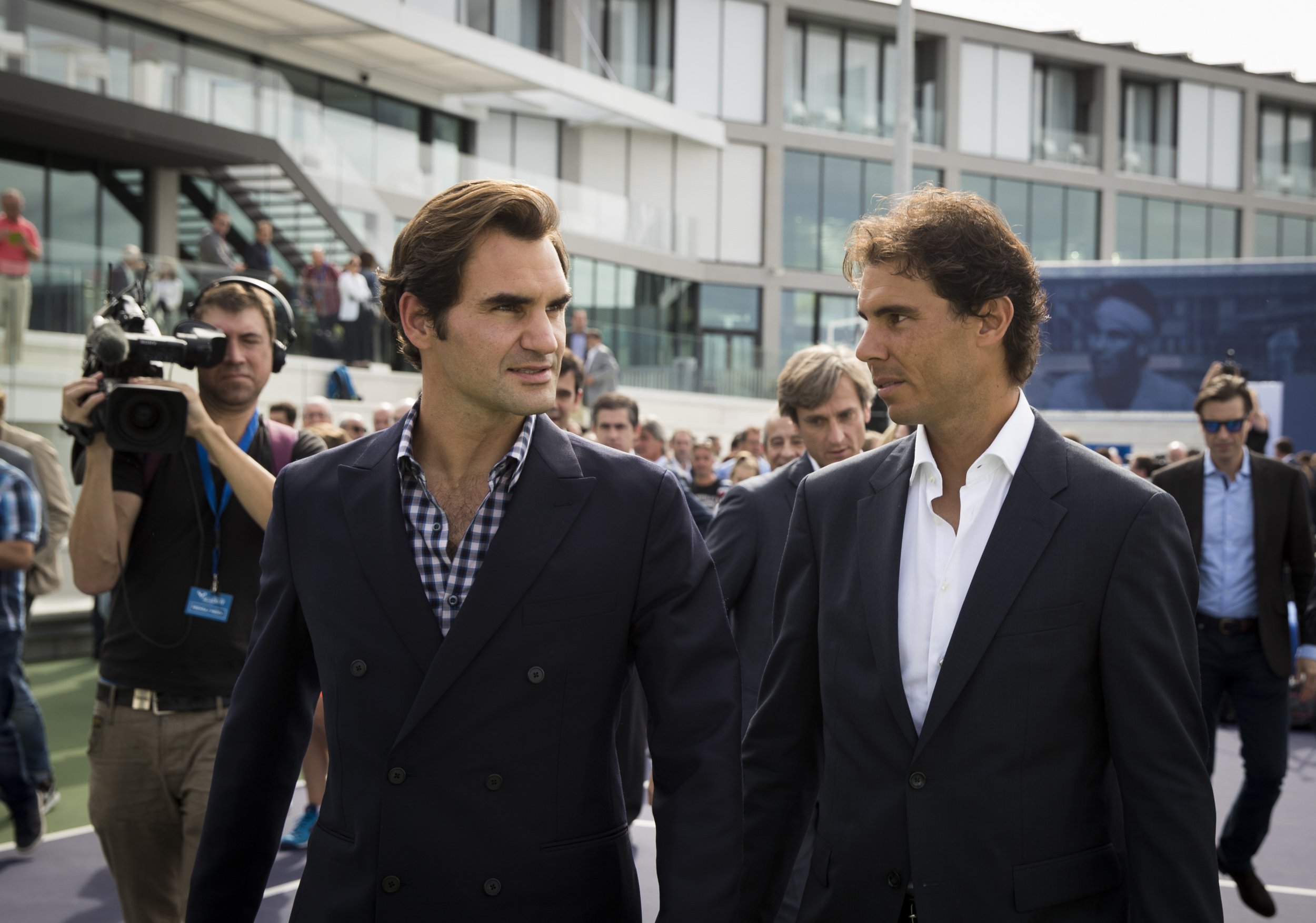 Of all the possible narratives heading into the 2017 Australian Open, a final between Roger Federer and Rafael Nadal might have been the least likely and the most desired.
Fact tells us that Federer and Nadal have 31 Grand Slam singles titles between them, making them two of the greatest players of all time. Probably the greatest, in Federer's case, unless — or until — Novak Djokovic figures out a way to arrest his alarming slump in form.
It also tells us Federer and Nadal spent much of the 2016 season battling injury. Nadal, 30, missed last year's French Open and Wimbledon with a left wrist injury. Federer played at the All England Club and reached the semi-finals, before the remainder of the year went to waste with a knee problem.
These setbacks are more common for Nadal than Federer. While the Swiss is five years older, a less rambunctious playing style had given him an ironman reputation. Before withdrawing from the 2016 French Open, Federer had played in every Slam since 1999.
And this is as bad a time as any to be showing frailty. The top of men's tennis is in a liminal state, a gaggle of virile young things pushing the revolving door faster than is polite for the mechanism, knocking Federer and Nadal, in absentis, down the rankings to 17th and 9th seeds.
An eminence grise of the caliber of John McEnroe told Newsweek earlier this January that Nadal had lost his edge and that Federer was going to struggle to win seven potentially gruelling matches.
Well, we have reached the quarter-finals and the babies are nowhere to be seen. Nadal got rid of one of them, dispatching Alexander Zverev in five sets in round three. Nick Kyrgios, 21 and with an exquisite amount of talent he seems determined to burn, self-destructed in the first week. Dominic Thiem, with a choirboy's face and a school bully's game, lost to David Goffin who at 26 seems to defy classification into any of these schools.
Most encouragingly for the old timers is the way in which they have been outlasting their opponents. Federer conceded the first set to Kei Nishikori, the world number five, in round four before finding the stamina to beat the Japanese over three hours and 23 minutes. Nadal's match against Zverev took five sets over four hours, and it was the German teenager who ended it with cramp. Gael Monfils, in the most consistent form of his career, was handled with relative ease Monday.
No one would dare to say that the path to a first Grand Slam final between Federer and Nadal since the 2011 French Open is simple. The Spaniard probably has the more difficult route, with a quarter-final against world number three Milos Raonic followed by a possible semi-final against a resurgent Grigor Dimitrov. Federer takes on Andy Murray's conqueror Mischa Zverev, with Stan Wawrinka, who won the 2014 Australian Open, likely waiting in the semi-finals.
Still, the very fact another Federer-Nadal showdown is being entertained as a possibility is remarkable enough. Perhaps we should have heeded Wawrinka better when he told Newsweek at the start of January that Federer would be back.
"I am sure he will be more than ready and really dangerous," Wawrinka said. "He's the best player ever so I am sure that he will be back at the top."
Class is permanent, goes half of the old adage. It may be temporary, but at the start of 2017 tennis' old guard is eclipsing the young pretenders.