NFL Commissioner Roger Goodell Took a Pay Cut in 2014, Still Made Over $34 Million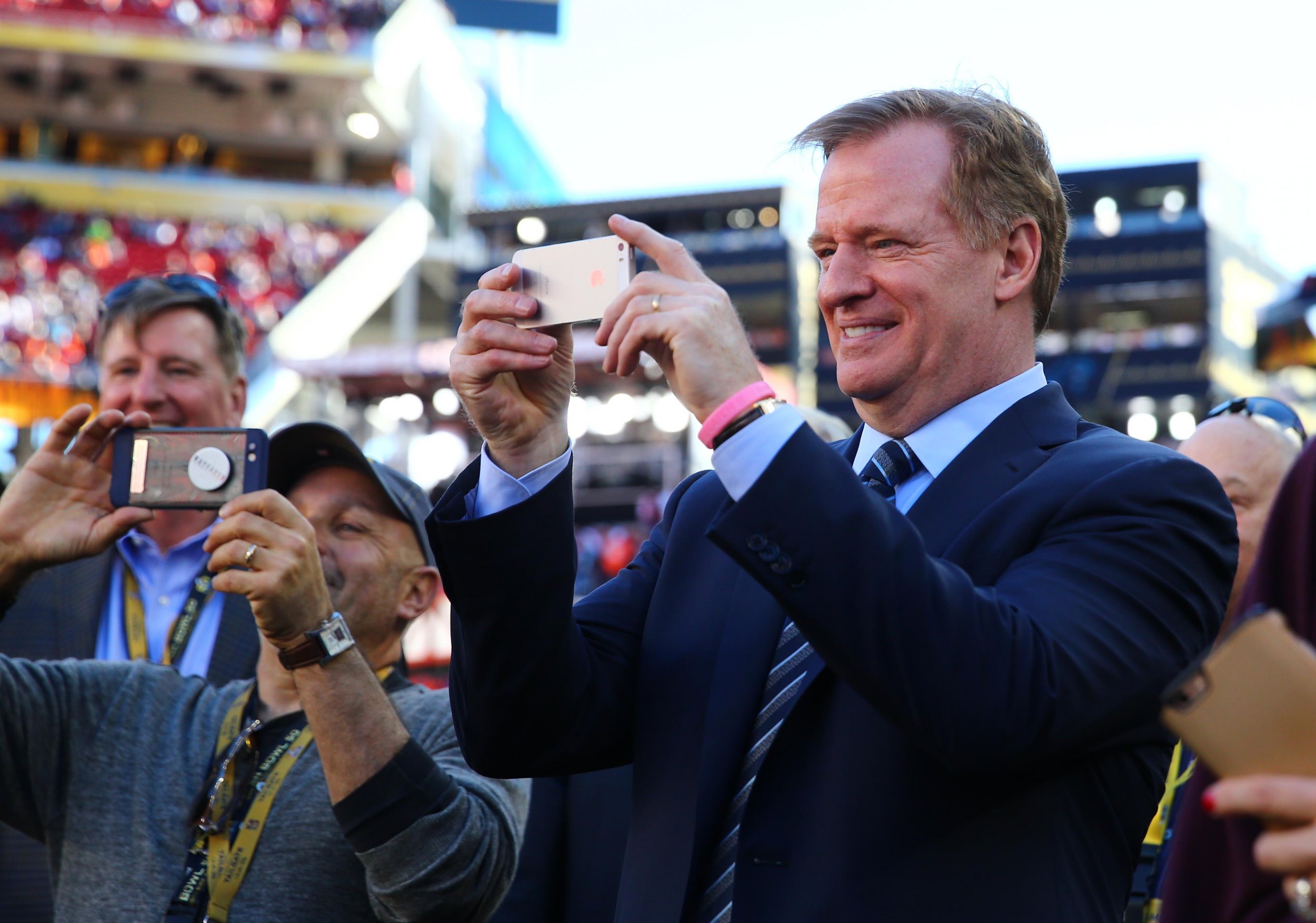 After NFL Commissioner Roger Goodell bungled the handling of the Ray Rice domestic abuse scandal that rocked the league prior to the 2014 season, one of the easiest ways for fans to channel their rage was through the number 44.2 million. That is the number of dollars Goodell was paid in 2012 for running the world's most lucrative sports league. How could this man, deemed incompetent by so many experts—as well as by so many armchair quarterbacks—be earning more money than just about every other hardworking person walking the face of the earth?
In February 2015, as Goodell was bungling #Deflategate, we learned that he took a pay cut in 2013 and made only $35 million. Phew. Now we have learned that in 2014 he took another, much smaller pay cut. The year Ray Rice sunk his legacy, Goodell brought in a measly $34.1 million.
Goodell's 2014 earnings were released Tuesday as part of the league's tax filing. Because the NFL is technically a nonprofit organization, the filing is public. Though Goodell's base salary was only $3.5 million, he made over $30 million in bonuses, pensions and other assorted benefits. What's scary is that Goodell's pay is not particularly exorbitant relative to the amount of money the league he presides over generated for its franchises. The NFL generated close to $11 billion in 2014, and as long as the league is bringing in 11 figures, the owners reaping the benefits are going to have no problem handing over eight figures to the man in charge.