Is Roger Goodell Worth $200 Million? The NFL—Minus Jerry Jones—Seems to Think So
Roger Goodell has signed a contract extension to remain the commissioner of the National Football League, according to a letter from the league's compensation committee that was sent to owners on Wednesday.
Financial terms of the contract for Goodell, who has been commissioner of the most popular U.S. sports league since 2006, were not disclosed but multiple media reports said the two sides agreed to a five-year deal worth $200 million.
The contract ends weeks of hostilities during which Dallas Cowboys owner Jerry Jones threatened to sue the NFL and the six owners on the compensation committee.
Jones had said he did not feel the committee understood his demand that all owners - not just the ones who served on the committee that were negotiating the contract - have a voice in approving the terms of Goodell's extension.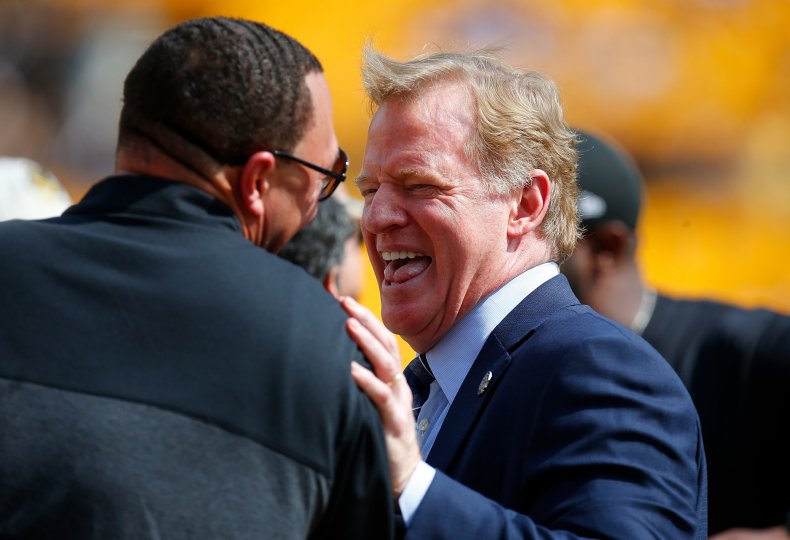 "Our Committee unanimously supports the contract and believes that it is fully consistent with "market" compensation and the financial and other parameters outlined to the owners at our May 2017 meeting, as well as in the best interests of ownership," the committee said in the letter.
"We also have expressed in those conversations our strong and unanimous belief that we should proceed to sign the agreement now, consistent with the unanimous May resolution and to avoid further controversy surrounding this issue."
According to the six-person compensation committee, there was a nearly unanimous consensus among the ownership in favor of signing the contract extension now.
Goodell has overseen significant revenue growth for the NFL but has also been the subject of major scrutiny in recent years for his handling of sensitive issues such as domestic violence and concussions.