Roger Stone Communicated With WikiLeaks and Russian Hackers: Mueller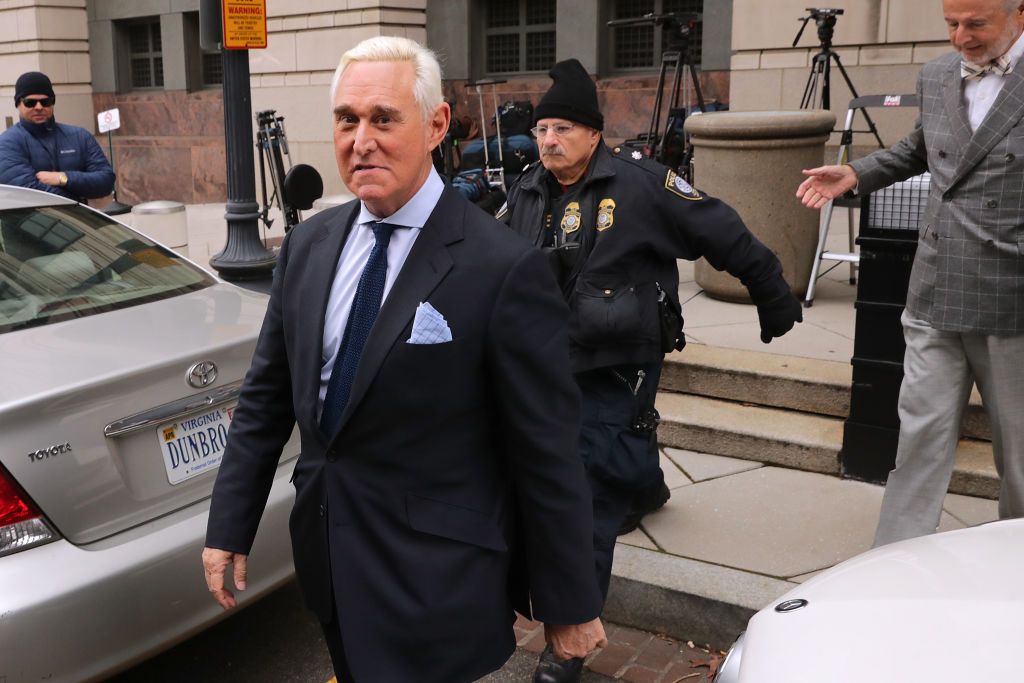 Prosecutors for Special Counsel Robert Mueller said in court filings Friday that former Trump adviser Roger Stone directly communicated with WikiLeaks and Russian hackers who stole thousands of emails from Democrats.
The filing is the first time prosecutors have claimed direct contact between Stone, WikiLeaks, and the Russian agents who leaked the stolen emails to the website.
In their investigation of the hacking of emails from Democratic National Committee servers only months before the November 2016 presidential election, the investigators said in their statement they obtained search warrants to probe online accounts use to disseminate and coordinate the release of the material.
"Several of those search warrants were executed on accounts that contained Stone's communications with Guccifer 2.0 and with Organization 1," which is WikiLeaks, said the prosecutors in the court filing.
Last year the Mueller probe charged 11 Russians working for military intelligence agency the GRU with hacking the emails. The Russians had posed behind the online persona Guccifer 2.0.
In an email to Reuters Friday, Stone said the information cited by the investigators was "innocuous Twitter direct messages" that have already been disclosed to the House Intelligence Committee and which he claimed prove nothing.
Also on Friday, a judge imposed a partial gagging order on Stone as well as Mueller's team to ensure the integrity of Stone's trial, following his arrest last the month on charges of lying to Congress, obstruction and witness tampering.
He denies the charges.
Judge Amy Berman Jackson ordered that "all interested participants in the matter ... must refrain, when they are entering or exiting the courthouse, or they are within the immediate vicinity of the courthouse, from making statements to the media or to the public that pose a substantial likelihood of material prejudice to this case or are intended to influence any juror, potential juror, judge, witness or court officer or interfere with the administration of justice."
After his arrest, outspoken provocateur Stone had held impromptu press conferences outside court houses.
Stone has previously admitted communications with Guccifer 2.0, who claimed to be a Romanian hacktivist before being exposed as a front for Russian intelligence.
Mueller's probe has in previous filings alleged that Stone had contact with two intermediaries with WikiLeaks in text messages, but has not previously alleged direct contact between Stone and the organisation.
Stone has said he had no prior knowledge of the release of the stolen emails.
The Mueller probe has previously claimed that the Russian agents released the stolen emails through its own online accounts and also sent them to WikiLeaks as part of a bid to damage the credibility of President Trump's rival for the White House, Hillary Clinton.
WikiLeaks has denied that it is an agent of the Russian state.