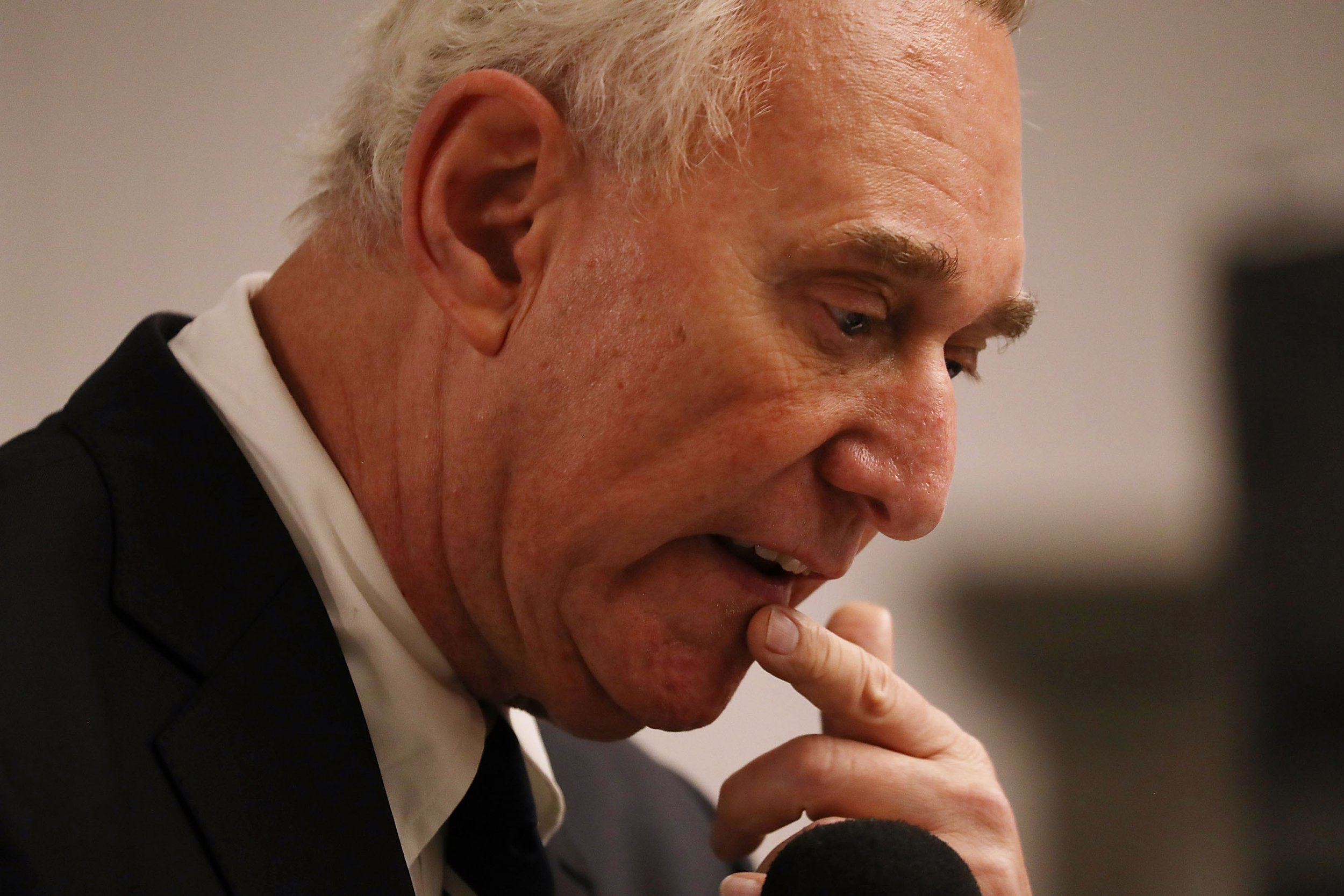 A longtime associate of Roger Stone—former adviser to President Donald Trump—is negotiating a plea deal with special counsel Robert Mueller, according to a report from The Washington Post on Friday that cited "a person with knowledge of the talks."
Jerome Corsi, also an associate of Trump, could help Mueller determine if the Trump campaign had knowledge of the Wikileaks release of hacked Democratic emails during the 2016 presidential campaign, according to the Post.
Stone downplayed the report in comments to the Associated Press.
"It is clear from his recent videos and his recent interviews that my friend Dr. Corsi has been under a tremendous amount of pressure and it is beginning to affect him profoundly," he said in a statement to the outlet, before adding Corsi's had been asked to "say things he simply doesn't believe occurred."
Stone has said Corsi and Trump bonded over birtherism, the false conspiracy theory that former President Barack Obama wasn't born in the United States. Corsi wrote the book Where's the Birth Certificate?: The Case That Barack Obama Is Not Eligible to Be President. Stone told the Post in October that Corsi met with Trump in 2016 and that Mueller seemed interested in those meetings.
The Post reported on Friday that the deal between Corsi and the special counsel was not yet complete.
Corsi previously said he felt like he was going to be indicted. "I don't know specifically what I'm going to be indicted for, but at 72 years old I am facing losing my home and being separated from my family," he said this month, via The Guardian.
Stone has denied he had any advance knowledge of the Wikileaks emails and said a tweet about Hillary Clinton's campaign chairman John Podesta's "time in the barrel" was related to research Corsi had provided him.
"He simply told me of their Russian business deals in banking gas and uranium," Stone told the Post this week in a text. "There was NO WikiLeaks context."