Roger Stone Met Russian National Who Promised Hillary Clinton Dirt, Blames FBI
Former Trump campaign aide Roger Stone revealed his role in a shady May 2016 rendezvous involving a Russian national, a thick accent and the promise of political dirt on Hillary Clinton.
Stone and Trump campaign communications official Michael Caputo claimed to The Washington Post to have been set up by a Russian national who told them he was an FBI informant. Stone jumped in his Jaguar and met a man who called himself Harry Greenberg. The alleged federal informant offered damaging information about Clinton, Trump's presumptive Democratic opponent, and Stone said he ultimately rejected the offer because Donald Trump "doesn't pay for anything."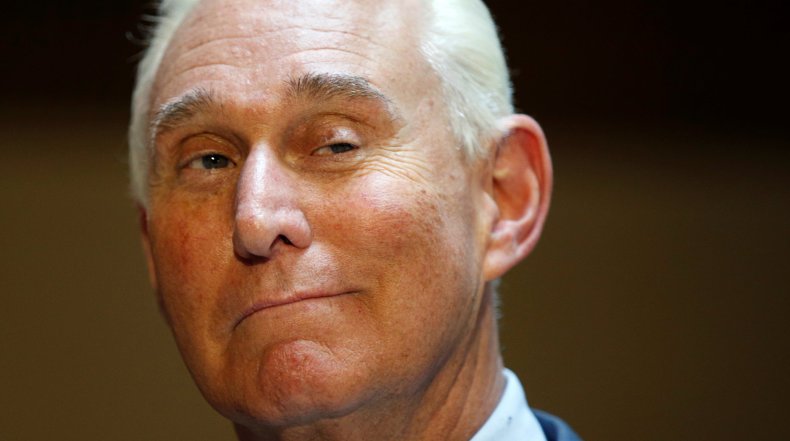 The details of the May 2016 incident resurfaced this week as part of special counsel Robert Mueller's probe into Russian interference in the 2016 presidential election, Caputo told The Washington Post. Greenberg, who also goes by "Henry Oknyansky," said he stopped working for the FBI in 2013 and that there was no evidence he was working with the feds when he requested $2 million from Stone. Caputo, who set up the meeting, sent Stone a text message asking, "How crazy is the Russian?," remarking on the "big" money he was requesting. "The Russian way. Anything at all interesting?"
"No," Stone responded. The interaction, which Stone and Caputo had not previously revealed to congressional investigators, marks the 10th and 11th Trump associates or campaign officials who have acknowledged interactions with Russian nationals before Trump's January 2017 inauguration.
Greenberg denied to the Post that he was working with the FBI when he met with Stone in 2016. But Trump and several administration officials claimed that the FBI interfered or infiltrated his presidential campaign. The accusations against "deep-state" federal officials was prompted by Cambridge University professor Stefan A. Halper's July 2016 meetings with Trump campaign foreign policy adviser George Papadopoulos.
Update: This story was update to include more descriptions about Greenberg, and Stone's interactions with him.