NXIVM: How Is Former Trump Adviser Roger Stone Connected to 'Cult" Allegedly Led by Allison Mack, Keith Raniere?
Former Trump adviser Roger Stone was previously one of several powerful political players on the payroll of NXIVM, the celebrity-studded self-help organization now at the center of a far-reaching criminal probe into sex trafficking and forced labor.
The controversial political strategist confirmed to Newsweek that he worked as a lobbyist for the group, which was founded in 1998, for about two months in 2007. Stone said he audited one of the organization's executive success workshops but was never officially enrolled, adding that he never saw anything that gave him reason to think NXIVM (pronounced "Nexium") was involved in abuse.
"They were very unhappy that I refused to take their course, preferring to watch one of their classes one afternoon," Stone said. "[But] I never saw any evidence that NXIVM was a sex cult."
Alleged cult leader Keith Raniere was arrested in March on charges of sex trafficking and forced labor for allegedly creating the DOS—short for "master over the slave daughters" in Latin—a secret sect of NXIVM in which women were branded, forced into sex and blackmailed if they tried to leave, according to federal investigators. Raniere's alleged second-in-command, Smallville actress Allison Mack, was arrested in April on the same charges. Both could spend life behind bars if convicted.
The secret sect formed sometime in 2015, according to investigators, though news reports and testimonials from former members state that the organization had cult-like qualities around the time of its founding.
When Stone audited one of NXIVM's workshops, he said it mostly appealed to women looking for a confidence boost.
"They appeared to be a self-help group conducting classes for what appeared to be middle-aged housewives seeking to build their self-esteem," the former lobbyist-turned-commentator told Newsweek." I worked for them for two months, in which I convinced them that they needed a lawyer, not a lobbyist."
Even then, however, it was evident that the operation was bankrolled in large part by "the Bronfman sisters," Stone said, referring to Sara and Clare Bronfman, heiresses to the multimillion-dollar Seagram's alcohol fortune.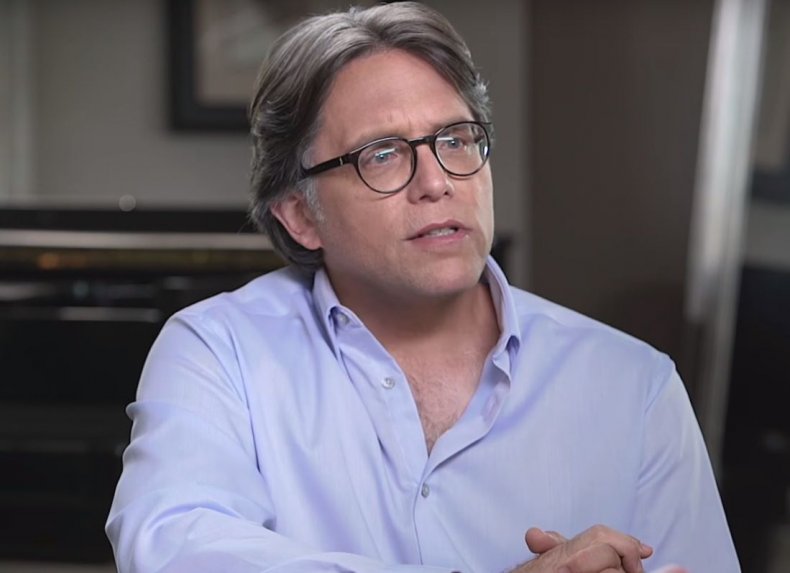 Stone was hardly the only well-connected political player in NXIVM's orbit. The self-styled "dirty trickster," who worked as a lobbyist for Donald Trump's casinos and then on his campaign for president, said he was introduced to NXIVM by former New York State Senator Joe Bruno, who couldn't immediately be reached for comment.
Raniere's organization also hired Doug Rutnik, father of Democratic Senator Kirsten Gillibrand, as a lobbyist in the mid-aughts. When Rutnik wanted to resign, he was sued and then ordered to sign a nondisclosure agreement. (Gillibrand's office told Newsweek that the senator "had never heard of this group until she read about them in the newspaper.")
Recruiting celebrities and other well-heeled public figures was part of leaders' strategy, former publicist and whistleblower Frank Parlato told Newsweek. Actresses have also spoken out about the recruitment methods, while Mack's Twitter history shows her reaching out to famous female celebrities in an attempt to teach them about a "women's empowerment" group.
"Allison Mack recruited women to join what was purported to be a female mentorship group that was, in fact, created and led by Keith Raniere," United States Attorney Richard Donoghue confirmed in a statement. "The victims were then exploited, both sexually and for their labor, to the defendants' benefit."
In a statement, NXIVM said it is "working with the authorities to demonstrate Raniere's innocence and true character."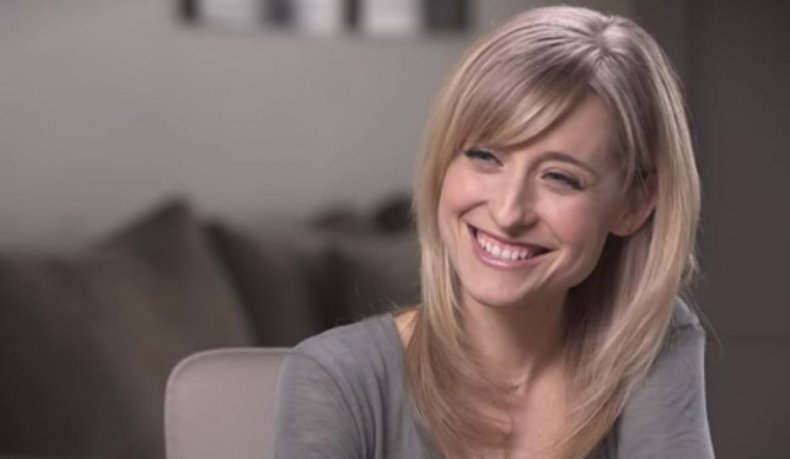 It's unclear whether anyone else is under investigation for ties to the DOS, but Parlato said he suspects more arrests could be on the horizon. With Mack on house arrest in California and Raniere behind bars in Brooklyn, he thinks Clare Bronfman is now leading the organization. Her vast resources—and habit for "ruling with an iron fist"—make that a terrifying prospect, he said. Parlato claimed the Bronfman sisters, neither of whom have been charged in connection with NXIVM or the DOS, would empty their pockets to fund Raniere's whims and protect the organization from critics.
"[The Bronfman sisters] use money to become untouchable and silence their enemies," Parlato said. "And it works."