Roger Stone: 'Robert Mueller Is Coming for Me' to 'Pressure Me to Testify Against' Donald Trump
Roger Stone, a former adviser to Donald Trump, has claimed that he may be next on special counsel Robert Mueller's "hit list" of targets in the ongoing investigation of Russian interference in the 2016 elections.
"Robert Mueller is coming for me," Stone wrote in an email recently sent to his supporters, in which he also asked them to donate to his legal defense fund because he expects to be indicted soon as part of the probe. Stone started the fund in 2017, stating that his legal fees in this "epic fight" could be up to $2 million and could "destroy him and his family."
Stone's email continued: "I'm next on the crooked special prosecutor's hit list because I've advised Donald Trump for the past 39 years. I am being targeted not because I committed a crime, but because the 'deep state' liberals want to silence me and pressure me to testify against my good friend President Donald J. Trump."
The statement came as Mueller's investigation has recently resulted in a conviction of former Trump campaign chairman Paul Manafort and a plea deal from Michael Cohen, the president's former "fixer" and personal attorney. Both men were charged with eight counts, including crimes such as tax fraud and tax evasion. Cohen also pleaded guilty to campaign finance violations for paying off two women and implicated Trump in the crimes.
Stone said in a text message to The Guardian on Monday that Mueller may try to "frame me for some bogus charge in order to silence me or induce me to testify against the president."
Stone has admitted that he exchanged messages with an individual during the 2016 election whom Mueller's special counsel team has asserted was a Russian hacker. Stone has repeatedly claimed that he is innocent. Shortly after disclosing the communication, Stone said that it was "benign based on its content, context and timing." He denied that the interaction provides any evidence of collusion.
Stone has previously said he would never testify against the president.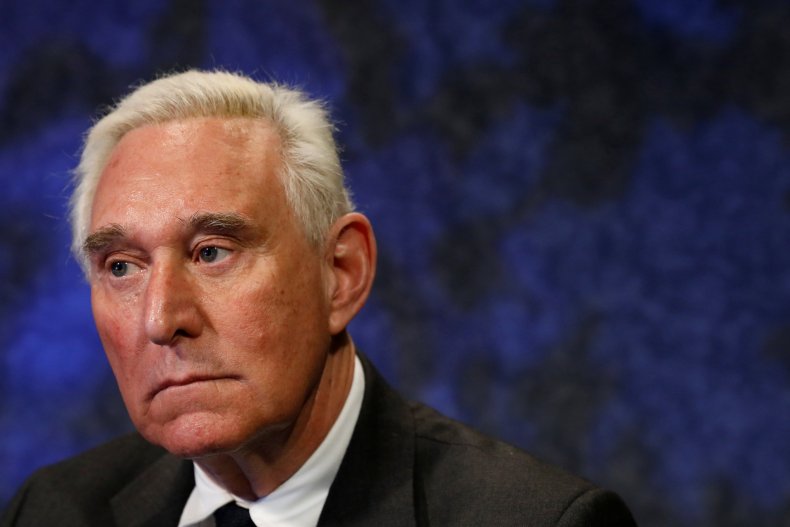 With the advancements in the Mueller investigation, Stone recently speculated that Donald Trump Jr. would soon be indicted for "lying to the FBI" about the controversial meeting between Trump campaign members and a Russian government–affiliated lawyer at Trump Tower in 2016.
"I [predict], based on excellent sourcing, that the special counsel is going to charge Donald Trump Jr. with lying to the FBI," Stone told James Miller of The Political Insider, a right-wing online outlet. "Notice they're not charging him for having an illegal meeting with a Russian at Trump Tower because there's nothing illegal about that meeting."