Roger Stone Thinks Trump Might not Run for Re-election in 2020 and Could Instead Head for Golf Course
President Donald Trump may not seek re-election in 2020, according to longtime confidante and campaign adviser Roger Stone.
Despite the president already appearing at campaign rallies to generate funds and support for his re-election campaign, Stone told the Howley Report that Trump's bid for a second term was a not a "foregone conclusion."
"If at the end of the next three years the economy is very strong, he has built the wall, sealed our borders, he's reformed our immigration policies, he has redone these trade agreements so that they are beneficial to the United States, that he has got a peace agreement in Korea — I could see him saying, 'You know what? I don't need this anymore. I made America great again. I have kept my promises to the American people. I'm heading off to the golf course,' " said Stone, in remarks first reported by the Washington Examiner.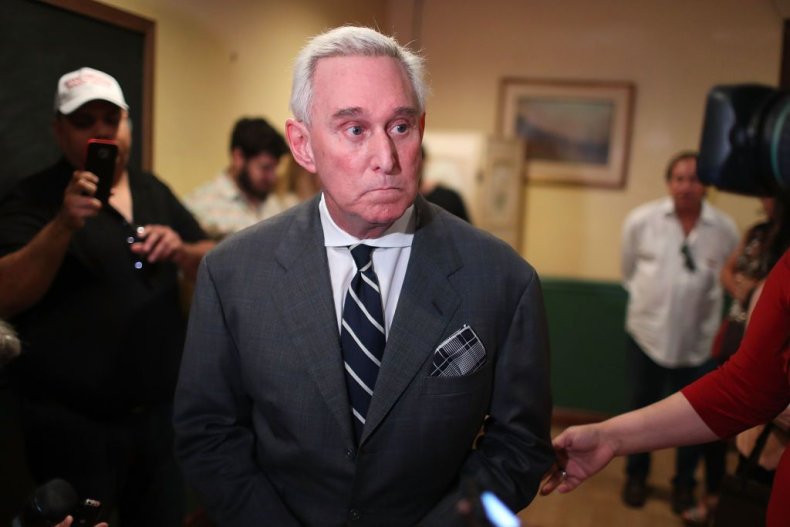 Stone speculated that Vice President Mike Pence and UN Ambassador Nikki Hayley may be preparing a presidential bid, amid reports of a rift opening between Pence and Trump supporters. Stone vowed to back a candidate to stand against Pence, who he derided as an "establishment Republican quisling."
Veteran 'dirty tricks' political operative Stone has recently become a focus of Special Counsel Robert Mueller's probe into allegations of Russian collusion between the Trump campaign and Russia.
On Friday Reuters reported that Mueller served a subpoena on John Kakanis, 30, who has worked as a driver, accountant and operative for Stone.
Stone has strenuously denied claims of collusion.