Up to 7,000 Rohingya and Bangladeshi Migrants in Limbo at Sea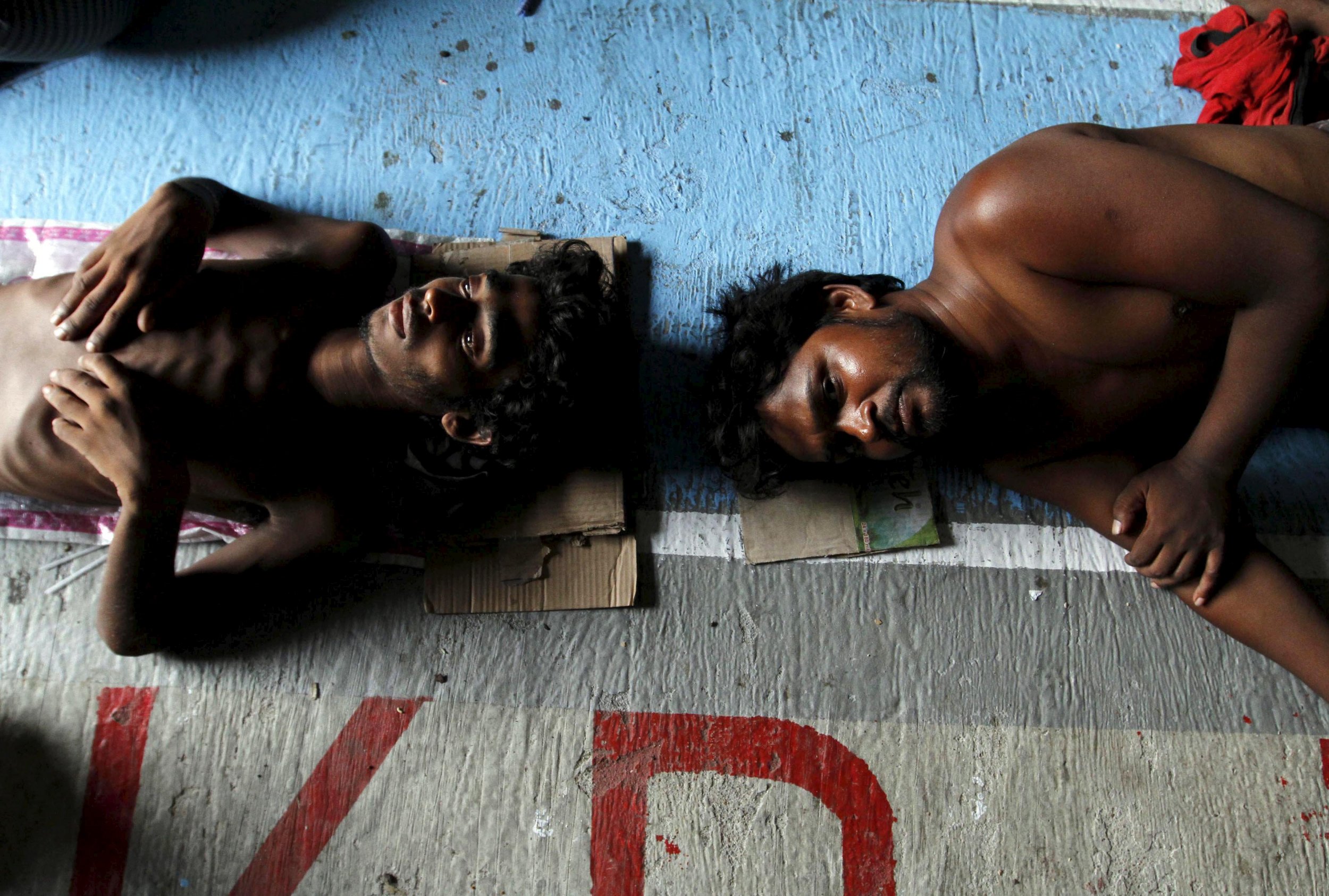 Up to 7,000 migrants from Myanmar and Bangladesh are stranded at sea as the United Nations urges the governments of Indonesia, Malaysia and Thailand to take action to save their lives.
Persecuted Rohingya migrants and people from Bangladesh have been increasingly taking to the Andaman Sea in dangerous smugglers' boats over the past few weeks to escape persecuction and poverty. Many boats have been abandoned by their crews, leaving the migrants starving and without water or much protection from the sun.
The International Organization for Migration (IOM) said in a statement on Friday that 6,000 people are in six boats off the coasts of Indonesia, Thailand and Malaysia. The organization's spokesman, Joe Lowry, told Reuters as many as 8,000 were at sea, but 1,000 of them have landed. Ten have died, according to people on the boats.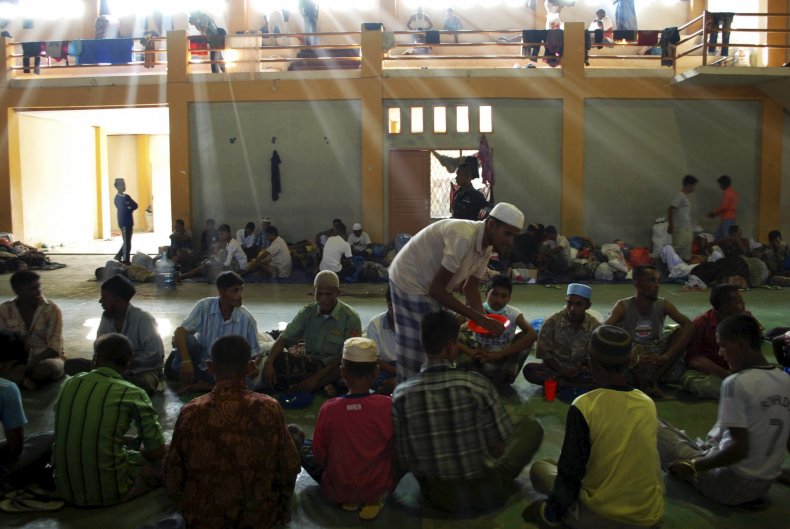 Earlier this week, Malaysia turned away two fishing boats carrying around 600 people, many of whom were in dire need of medical care. About 350 Rohingya migrants aboard another boat were turned away by Thai authorities, an act called "incomprehensible and inhumane" by Zeid Ra'ad Al Hussein, the U.N. human rights chief, in a statement on Friday.
Around 6,000 victims of smuggling rings have been at sea in overcrowded fishing boats since early March, according to the IOM. They are being abandoned by smugglers due to a crackdown by Thailand — a traditional hotspot for the boats — on irregular migrations.
A video published by the BBC on Friday shows dozens of migrants jumping into the sea to retrieve food dropped by the Thai military. A New York Times reporter on board a boat carrying journalists got close enough to the migrants to hear their cries for food and water.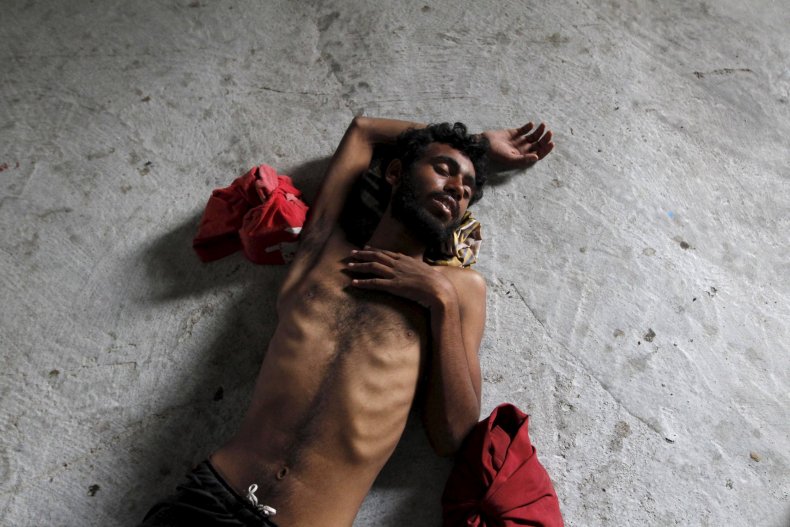 "I am appalled at reports that Thailand, Indonesia and Malaysia have been pushing boats full of vulnerable migrants back out to sea, which will inevitably lead to many avoidable deaths," said Zeid.
"The focus should be on saving lives, not further endangering them," he said.
In 2014, around 53,000 migrants left Myanmar and Bangladesh by boat and 920 died in the Bay of Bengal between September 2014 and March 2015, according to the U.N. The Rohingya are a Muslim minority living in Myanmar who have been persecuted for decades. The current government of Myanmar, which was formerly known as Burma, doesn't recognize the Rohingya as a people, and the president, Thein Sein, refers to them as "Bengalis," implying that they're in the country illegally.
Earlier this week, the Thai government announced it will hold a summit on May 29 with a number of countries in the region to tackle to migrant boat issue, according to Radio Free Asia.
On Sunday, 582 migrants were rescued off the coast of Indonesia, and a day later 1,018 landed in Malaysia. But the U.N. wants the governments of countries where the migrants are headed to take further action against the traffickers and smugglers who put the migrants in such treacherous conditions.
"Governments in South-East Asia need to respond to this crisis from the premise that migrants, regardless of their legal status, how they arrive at borders, or where they come from, are people with rights that must be upheld. Criminalising such vulnerable people, including children, and placing them in detention is not the solution," said Zeid in his statement.