The Role of a 911 Dispatcher in High Profile Police Shootings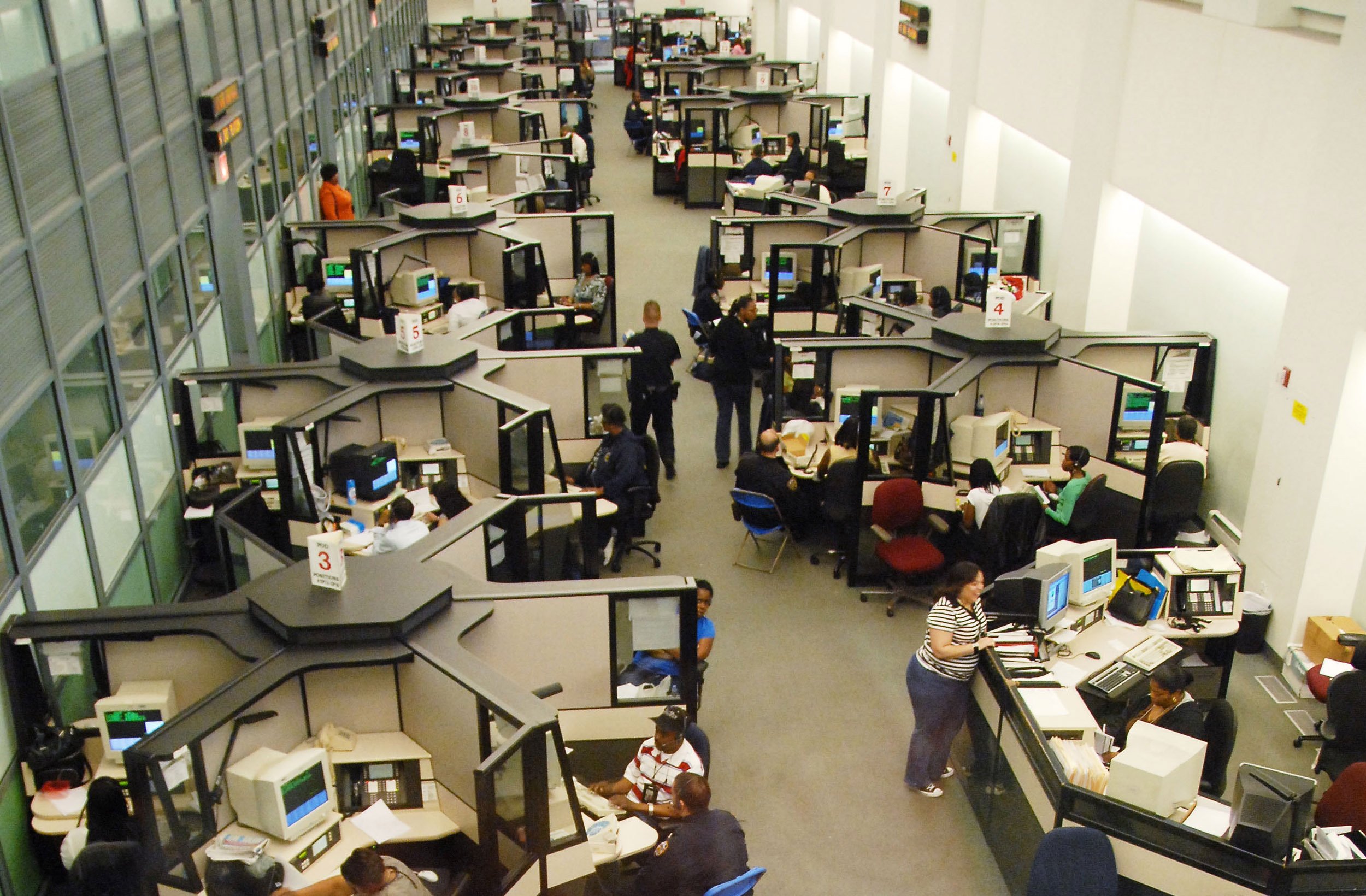 Beth Mandl needed to get away: away from the overtime hours, the ever-changing schedule and the high-stress environment. In July, she resigned, though she hadn't been at work since April, five months after she was the dispatcher who dealt with a 911 call placed from a Cleveland park reporting that someone who was "probably a juvenile" had a gun that was "probably fake."
Mandl responded to the call by assigning the dispatch code 1—the highest priority emergency code for a police call—and telling police officers: "There's a black male sitting on a swing. He's wearing a camouflage hat, a gray jacket with black sleeves. He keeps pulling a gun out of his pants and pointing it at people."
The owner of the gun, which did indeed turn out to be fake, was Tamir Rice, a 12-year-old boy. Rice was shot to death by Timothy Loehmann, one of the police officers who responded to the dispatch.
Mandl was not the only dispatcher involved in what would become one of the most high-profile police shootings of 2014: Constance Hollinger, another dispatcher, was the first to speak to the 911 caller. She passed information to Mandl, who then spoke to police officers, but it remains unknown if everything the caller said—particularly about the gun appearing fake and the person appearing to be a juvenile—was passed down the line.
Because of the amount of work dispatchers often are required to handle all at once, it's not uncommon for two dispatchers to handle different portions of a single incident. The dispatcher deals with a phone, a radio, a map and a computer screen, and while giving the police officer information about the situation at hand must gather information about prior calls from the same location. All of this has to be done almost in an instant, as the dispatcher is usually working against the clock.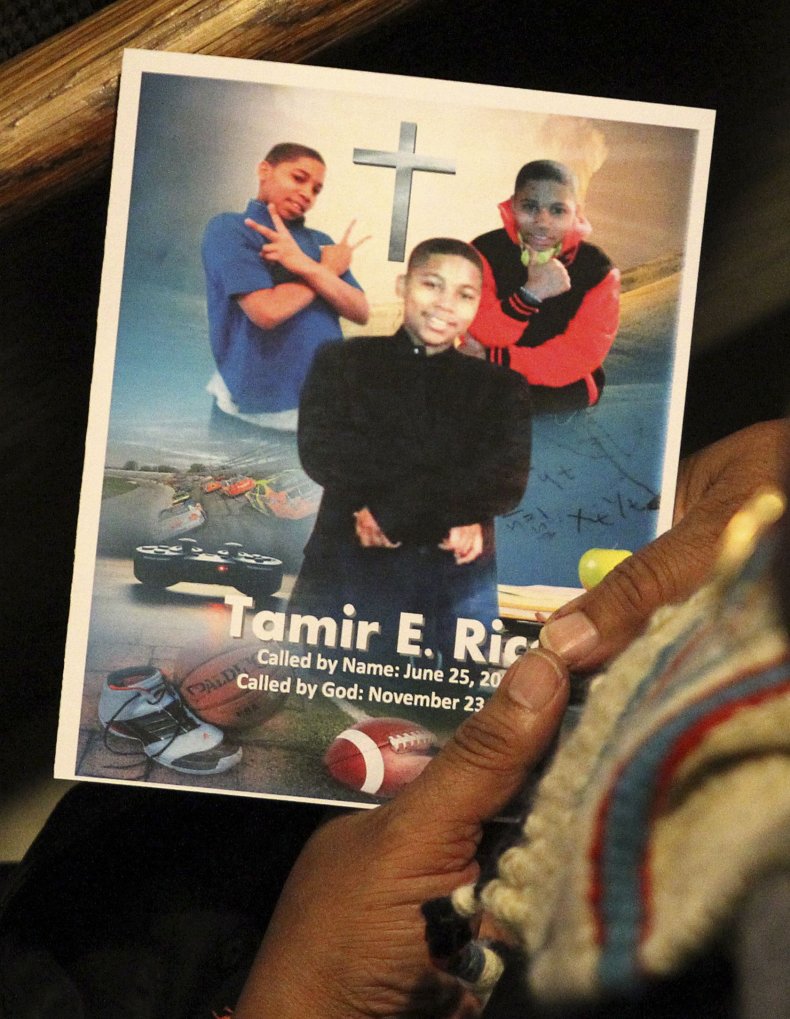 Policies for what, exactly, 911 dispatchers are required to tell police officers are not standardized. "One of the great challenges, and what most people find shocking, is that there is no consistent nationwide mandated 911 training," explains Chris Carver, a former 911 dispatcher operation center director and public safety answering point operations director for the National Emergency Number Association, a professional organization for 911 employees with over 9,000 members. "There are still some states that have no requirements—you can come off the street and someone can hand you a phone. Now, thankfully, many states are beginning to show leadership in that area and beginning to develop more stringent requirements."
Enforcing those requirements, however, can be difficult, as state guidelines have "no teeth behind them," Carver says. NENA is working to develop exact training requirement suggestions for 911 departments across the country, which would help to standardize the process. General requirements to become a 911 dispatcher include being 18 years of age, passing a background check and an aptitude test, proving multitasking skills and training under a senior dispatcher, explains Betsy Brantner Smith, a 29-year veteran police officer and former dispatcher who now works to train others.
Smith describes the relationship between dispatchers and police officers: "We love each other...but like a family: I might say something snarky on the radio, and they say something snarky back. It's a very familial relationship, yet some dispatchers don't even ever see the police officers they dispatch and vice versa. They know these voices intimately but they don't know the faces." In her training, Smith suggests the best working situations could arise if dispatchers participated in police car ride alongs and officers completed "sit alongs" in the dispatch center.
Funding, too, is a constant issue in dispatch centers. When a police department faces budget cuts, dispatchers are often put on the chopping block, leaving those who remain to pick up long hours. The work, particularly during long hauls, can be extremely emotionally taxing. "We are just now beginning to understand how significant that position is on things like PTSD, work-life balance issues and emotional well being of 911 professionals," explains Carver. Smith agrees, citing a social media post featuring a dispatcher that was captioned, "Just because I don't have blood on my boots doesn't mean I don't feel the pain."
Whereas police officers and firefighters are able to see a situation through to the end, dispatchers receive only the most high-stress snippets of scenarios. "We forget that every stressful thing that police officer went through, so did the dispatcher, except the dispatcher can't see it, can't really control it," Smith tells Newsweek. "They have to do theater of the mind to envision what's happening on the street."
While police officers are considered first responders, dispatchers are often booted to a gray area: They handle extremely sensitive information, as was made obvious in the Rice case, but are often treated as lower-level employees. Though the Connecticut Office of Victim Services included emergency service dispatchers in its Sandy Hook Workers Assistance Program following the December 2012 school shooting that left 26 people dead, Carver said there was initial confusion about a crisis support program, as dispatchers weren't immediately thought of as public safety professionals. Tensions bubbled up again this week after organizers of a lights show in Massachusetts offered a free evening to first responders and their families, but declined to include dispatchers in the offer. "Its sad, but it illustrates how 911 [dispatchers] are perceived as something different or lesser," Carver explains.
In fact, dispatchers are quite literally the first responders. They can theoretically be held responsible for the actions of the first responder, explains Jens David Ohlin, a professor of law at Cornell University. "It's an innovative and tough argument, but at least in theory, you could imagine a dispatcher being held responsible for manslaughter under the theory they acted in a reckless manner and their recklessness directly led to the death of an individual," he explains. "If the family of an innocent victim who was killed unjustly by a police officer decides to file a lawsuit against the city, they can name individuals responsible, such as a dispatcher."
Asked about situations in which dispatchers were sued by callers, Carver noted the aftermath of a fire in New York City's Rockaways neighborhood that killed two children in 2014. "The family is suing the fire department and the dispatchers involved individually for damages," he explains, noting that such incidents are relatively rare. Some states have liability protection laws on the books, such as California, which makes defendants immune from liability except in cases of bad faith or grossly negligent conduct.
Instances of complaints about dispatchers are relatively low. When they do come up, they are usually handled by the employer, rather than a national body or independent investigatory team. To curb complaints, Carver's organization suggests regular quality assurance checks, not unlike the messages heard before customer service calls: "This call may be recorded for training purposes." In the event a dispatcher is found to be performing poorly, retraining is implemented, followed by suspension and termination.
In the Rice case, a Florida law enforcement expert hired by the prosecutor to review the case advised that the dispatcher "should have provided additional information," such as the boy's approximate age and the gun likely being a fake. However, the expert also said this information would not have changed the outcome of the incident:
It is also my opinion that this specific information would not be very helpful to the officers in terms of decision making.… It is not helpful information because the statement 'probably a juvenile' is an approximate possible age range of any age under eighteen, which certainly does not in any way diminish the threat potential, and the statements about the firearm are far too ambiguous to be taken as relevant unless the circumstances were clearly different than this situation unfolded.

The lack of dispatch information gained by the call taker...became irrelevant to the deadly force decision. I include this error by the dispatcher as instructive only, as given some other of many potential scenarios, it might have been relevant. It definitely was not in this situation.
Dispatchers can't force police officers to listen to them—even when they do provide abundant information. In the case of Laquan McDonald, a 17-year-old shot by a Chicago police officer, the 911 dispatch made up a large portion of the information that was available to officer Jason Van Dyke before he shot the teenager. According to a document released by the local prosecutor, the dispatcher radioed "that a citizen was holding a male who the citizen had caught breaking into trucks and stealing radios in a parking lot." Later, the dispatcher said McDonald had a knife with him.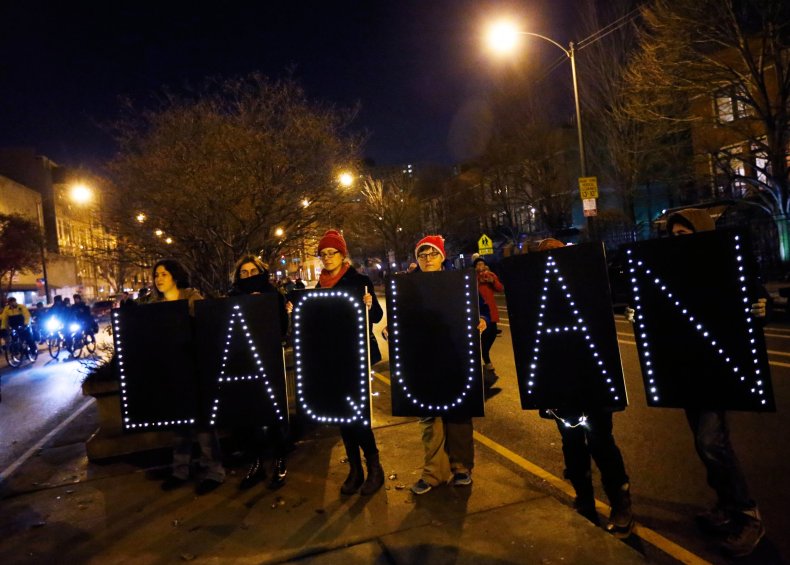 Notably, however, the dispatcher also requested a police unit respond with a Taser, offering insight to the officers on their possible choice of weapon to deal with the situation. A Taser was not used, despite the dispatcher's request. McDonald was shot 16 times and Van Dyke now faces first-degree murder charges. Van Dyke had been on the scene for less than 30 seconds when he started shooting, and only out of his car for about six seconds.
The dispatcher, however, probably didn't know until reading a newspaper or watching TV that shots had been fired or that McDonald was dead: "You are literally trapped inside a room of total chaos. You can't just step away," Smith says. "You can't just throw down your head set and go, 'That's it.' You have to go to the next call."