Rolled, Rick Rolled: Petition Starts to Let Rick Astley Write the Next James Bond Theme
A petition on Change.org is campaigning for singer Rick Astley to write the next James Bond theme song. Known for the rickrolling meme phenomenon, the English singer has already been mashed up with the 007 franchise many times by fans.
The fan petition currently has over 2,000 signatures towards its 5,000 goal line. To make the case for the English crooner, the petition creator shared the music video for Astley's 2016 single, "Keep Singing." Although the creator confesses that his online post was "written tongue-in-cheek," he genuinely does want the 54-year-old artist to contribute to the next song to the James Bond franchise.
"After years of being seen as a joke by many, I think it's time for Rick Astley to get the recognition he deserves. A grandiose Tom Jones-esque Bond theme would be perfect for this British icon," wrote the petition creator.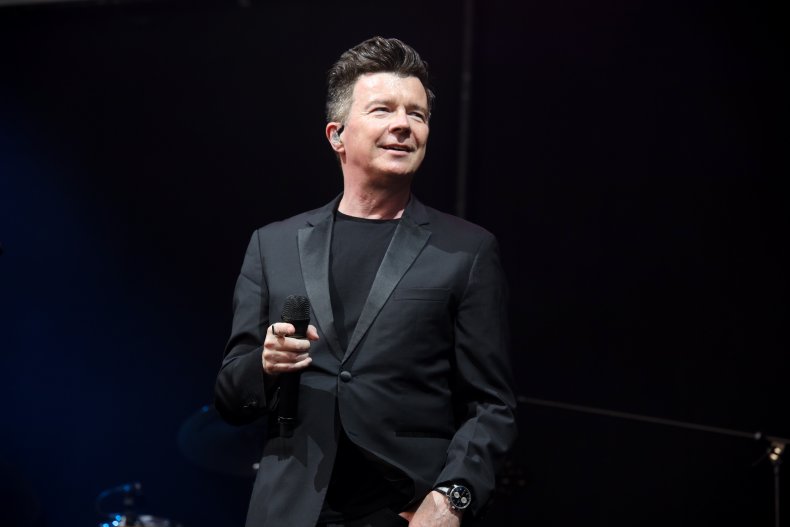 This isn't the first time though fans have linked Astley with the Bond movies. About two years ago, Youtuber Ellis 007 Bond rescored the main titles of the 1983 spy flick, Octopussy, starring Roger Moore. The Youtuber removed the opening theme song, "All Time High," by Rita Coolidge.
Astley's '80s single, "My Arms Keep Missing You," starts playing instead while the credits roll.
"Made for fun. I heard Rick Astley was considered for the Octopussy main title," wrote Ellis 007 Bond in the video caption.
About 12 years ago, an anonymous fan created a faux poster for the James Bond installment, Quantum of Solace, according to Slash Film. Daniel Craig's head is replaced with Astley's face.
The spy movie was even re-titled, "Never Gonna Give You Up." The mock tagline was a hilarious play on the song's snappy lyrics. The mock tagline stated, "You know the rules. And so does he."
About 11 years ago, YouTuber MrJamesBondGay made a short video spoofing the James Bond soundtrack and Astley's music video for "Never Gonna Give You Up." The video creator re-cut all of Astley's dance moves to Moby's cover version of the "James Bond Theme."
Last year, Astley spoke about the meme phenomenon in an interview with the Dungog Chronicle. He was surprised by how his '80s smash hit became a viral sensation.
"That song has just become its own little thing on the internet and that's spread into the real world," he said.
"That song has repaid itself to me a million times over. I was lucky enough that it did what it did back in the day, but it's the song that keeps giving," added Astley.
Newsweek reached out to a representative of Rick Astley for comment but did not hear back before publication.