Rolling Stone, Reporter Found Liable for UVA Rape Article in Defamation Suit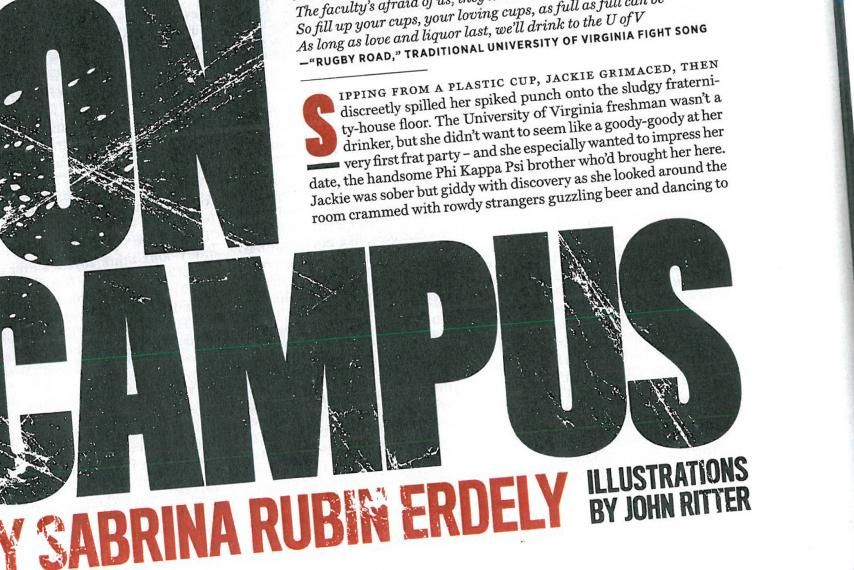 A jury has found Rolling Stone magazine and its reporter Sabrina Rubin Erdely liable for defamation in the case of the discredited 2014 magazine article "A Rape on Campus." The verdict arrived three days into the jury's deliberations and concluded that the magazine acted "with actual malice" in publishing the now-infamous story.
The case revolved around a widely debunked account of a gang rape at the University of Virginia (UVA) that was published two years ago this month as part of a blockbuster, 9,000-word feature about sexual assault.
The story included lurid details about a student, "Jackie," who was brutally gang-raped by members of the Phi Kappa Psi fraternity in 2012. The problem was that the details did not add up. The Washington Post published an investigation challenging the magazine's account, and the story fell apart. Rolling Stone acknowledged major discrepancies and apologized to its readers in December 2014.
Nicole Eramo, a UVA dean who oversaw sexual assault cases, filed the $7.5 million defamation lawsuit against the magazine and Erdely the following spring. She alleged that Rolling Stone caused her emotional distress and damage to her reputation by portraying her as unresponsive to rape survivors on campus—and she won.
Both Eramo and Erdely testified in the trial, which began last month. Jackie, the former UVA student whose rape account came apart under scrutiny, provided a video testimony.
In a statement after the verdict was released, Rolling Stone apologized to Eramo and acknowledged making "journalistic mistakes that we are committed to never making again." The magazine added, "It is our deep hope that our failings do not deflect from the pervasive issues discussed in the piece, and that reporting on sexual assault cases ultimately results in campus policies that better protect our students."
For further reading, the Columbia Journalism Review has an exhaustively reported investigation of what went wrong in the reporting and editing of the Rolling Stone story.