The Rolling Stones Could Begin Recording a New Album in December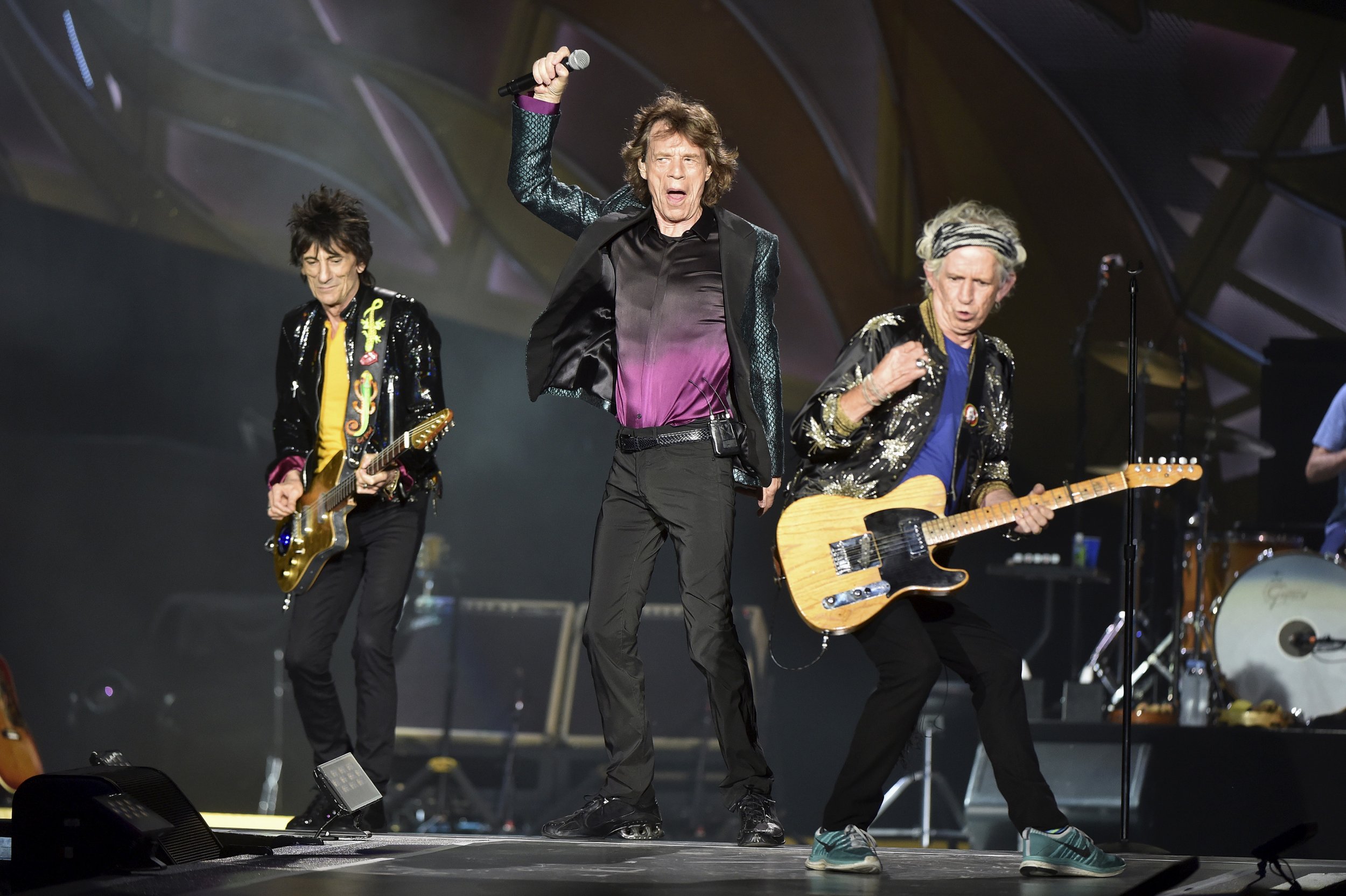 For a group of elderly rockers, the Rolling Stones have had busy 2015. In March, they released a deluxe reissue of their 1971 classic Sticky Fingers, and two months later they set off on a 14-date tour that brought in just shy of $110 million. In September, Keith Richards released his first solo album since 1993, along with a companion documentary on Netflix. While promoting the album, Keef revealed to iHeartRadio that the Stones have "definite" plans to record their first album since 2005's A Bigger Bang. It was assumed that they wouldn't be able to get into the studio until 2016, but guitarist Ronnie Wood recently said that the group could be cutting new tracks as soon as next month.
"We'll maybe go in the studio in December and cut a few tracks and see what happens," Wood told ABC Radio. "We'll take it from there, see how it all goes. One thing at a time."
Wood also said that the band was trying to arrange its first-ever show in Cuba. "That's not a done deal yet, but it's in the offing as we speak," he said.
A new LP would be the band's 25th American studio album. Prior to this year's string of dates, the band last toured in 2012 to celebrate their 50th anniversary. Richards, Mick Jagger and drummer Charlie Watts have all been with the band since its inception, while Wood joined in 1975. At 68, he's the band's youngest member.