The Rolling Stones Are Playing a Free Show in Cuba Later This Month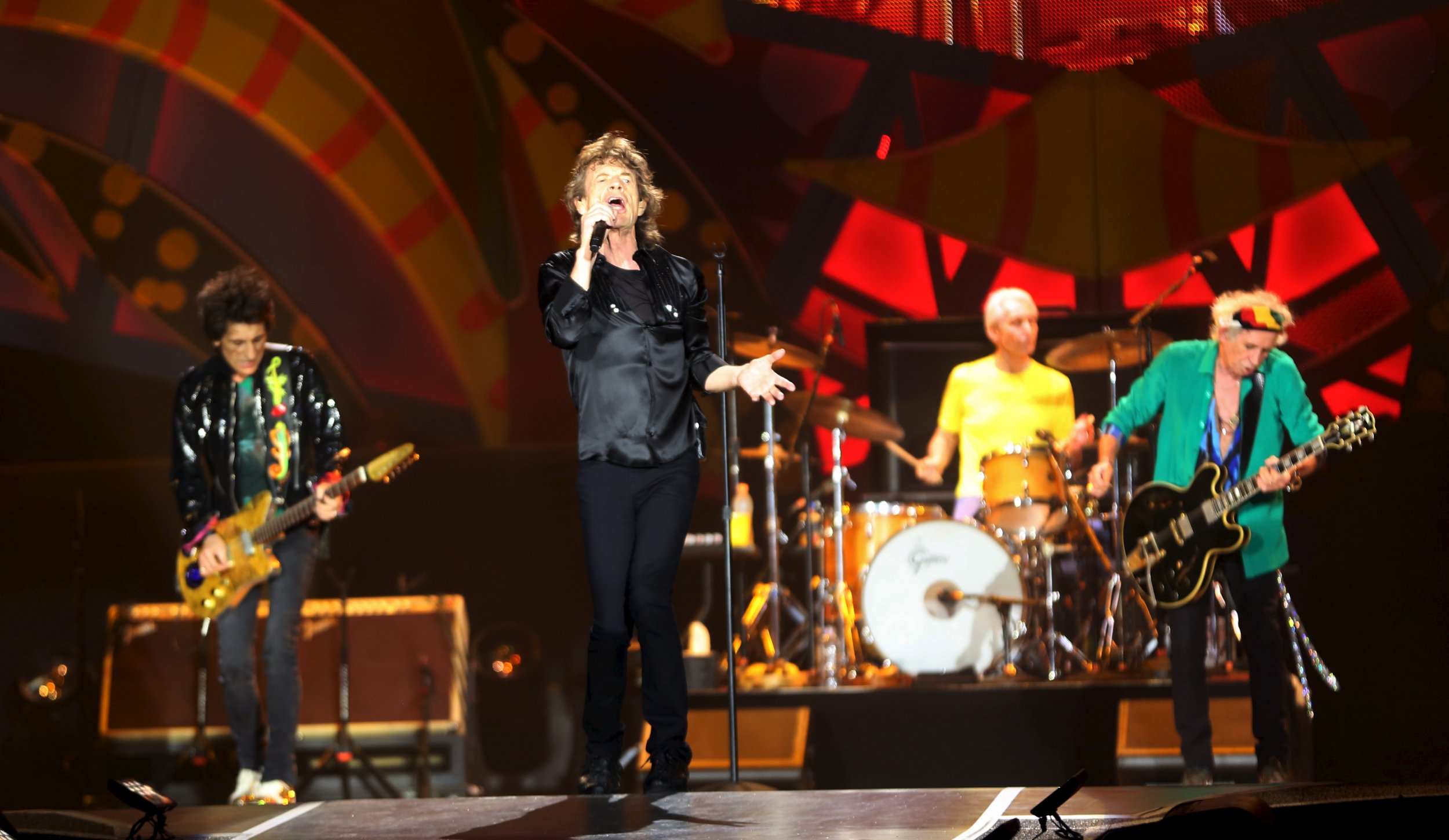 It's safe to assume the Rolling Stones are the most well-traveled band of all time. They've been around for over 50 years and played countless shows in countless cities at just about every longitude and latitude imaginable. But because they formed in 1962, and not, say, 1952, they missed out on the chance to rock Cuba, which was communized in 1959. But when President Obama and Raul Castro announced that they would move to normalize relations between the United States and Cuba, the door was opened for "Los Rollings" to knock the previously off-limits nation from their been-there-done-that bucket list.
They will do just that on March 25, when the band will play a free show at Havana's Ciudad Deportiva. "We have performed in many special places during our long career but this show in Havana is going to be a landmark event for us, and, we hope, for all our friends in Cuba too," the band said in a statement.
The performance will follow the Stones' currently in-progress tour of Latin America, during which the band has made their way through Brazil, Argentina, Peru, Mexico and several other countries. Dubbed the "Concert for Amity," the March 25 show in Havana will be filmed and produced by production company JA Digital. It should be quite the draw as well. Over a million Cubans showed up to see Colombian sensation Juanes play Havana's Revolution Plaza in 2009.
The Stones performance happens just three days after Barack Obama will become the first United States president to visit Cuba in 88 years. If that wasn't enough, in November of last year, Major League Baseball announced that the Tampa Bay Rays would play an exhibition game in Havana, and, coincidentally, that game is expected to happen the same week Obama and the Stones will be in town. Cuba, it seems, is finally getting the culture its government spent the better part of a century trying to keep from its people.