Rolls Royce Plans Self-Driving Cargo Ships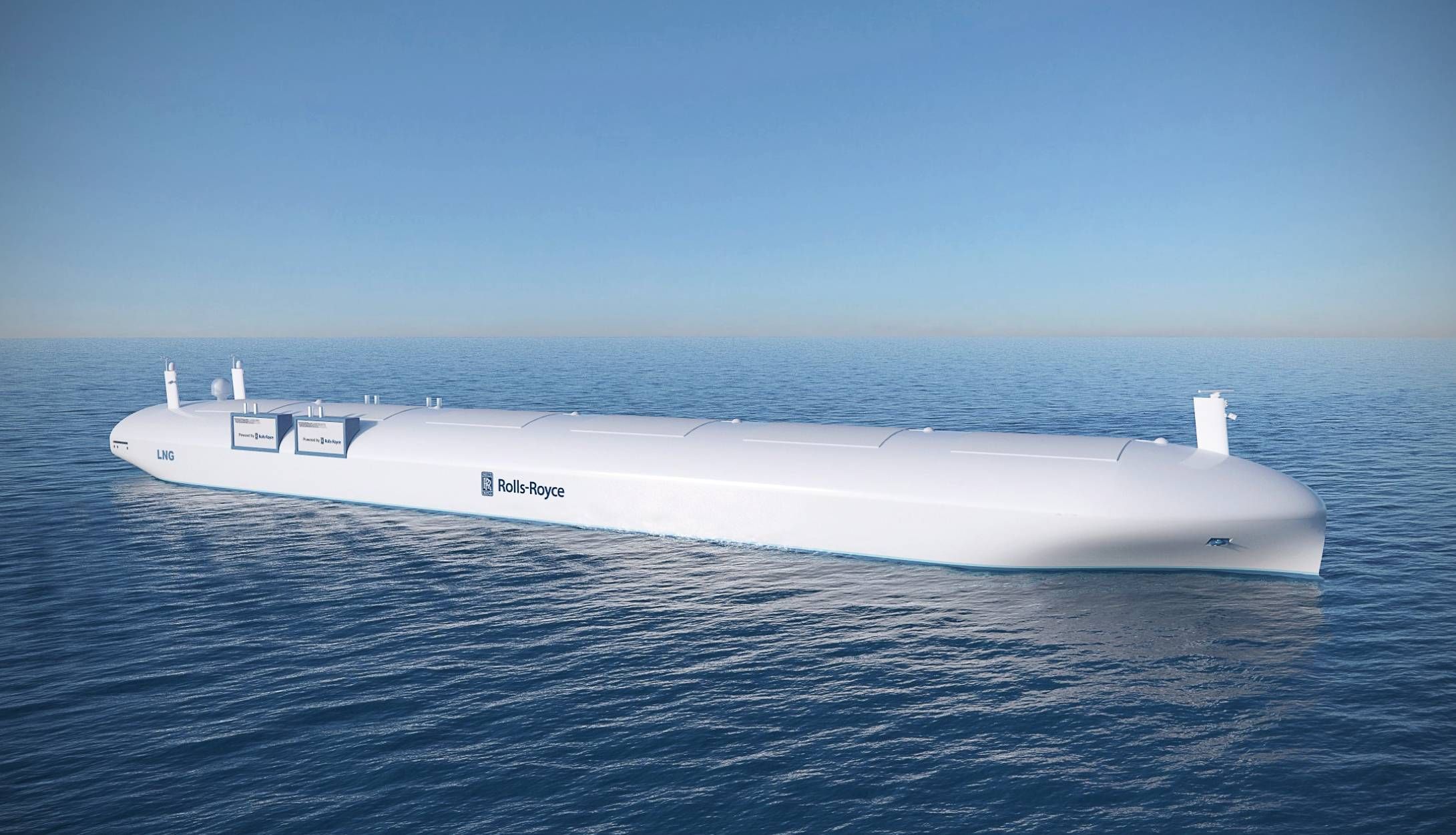 Rolls-Royce believes the future of cargo transportation is autonomous and it has published an 88-page white paper to prove it.
The company outlined its vision of remote-controlled cargo ships at the Autonomous Ship Technology Symposium in Amsterdam last week, claiming unmanned vessels would be cheaper to operate and would have more space for cargo.
Rolls-Royce's vice president of marine innovation, Oskar Levander, said the ship concept could be a reality as early as 2020.
"This is happening," Levander said at the symposium. "It's not if, it's when. The technologies needed to make remote and autonomous ships a reality exist."
If introduced in this timeframe, ships could beat cars to be the first autonomous vehicle to be rolled out on a significant scale.
The route to transform commercial shipping is not plain sailing, however, with the white paper warning that autonomous ships may be more vulnerable to piracy as inadequate security would potentially mean hackers could commandeer the freighters.
"In principle, anybody skillful and capable to attain access into the ICT system could take control of the ship and change its operation according to hackers' objectives," the white paper states.
"This could mean simply some disruptive actions or maneuvers introduced for annoyance or demonstration, hijacking of the ship and cargo for ransom, but also powered groundings or collisions created on purpose to cause severe destruction."
Rolls-Royce is not first to float the idea of autonomous ships, with the U.S. Navy christening its first self-driving warship earlier this year.
The self-driving Sea Hunter is designed to stalk submarines and other vessels for two to three months at a time on its own without anyone controlling it.