Rolls-Royce to Release High-End SUV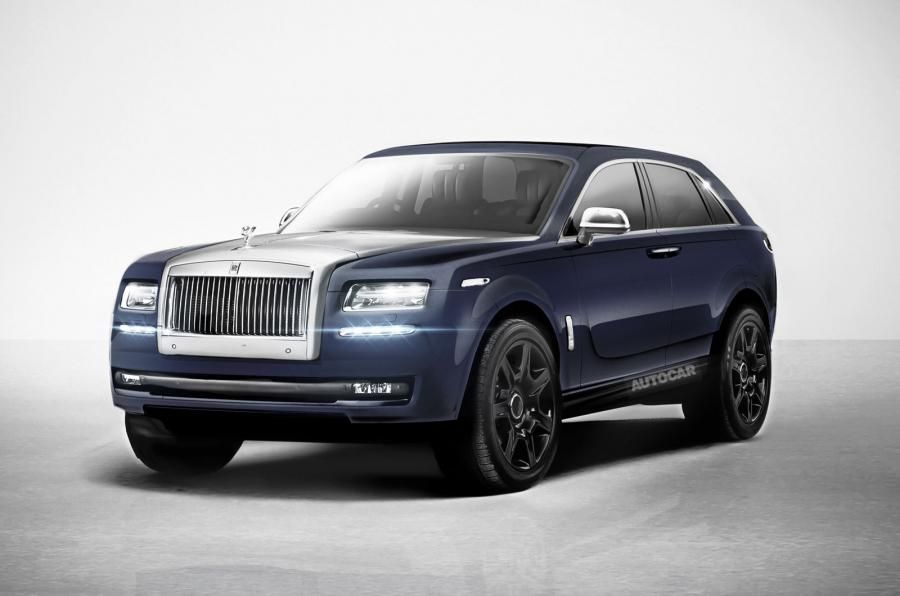 An automotive industry expert who presents a car restoration programme says the move by British car manufacturer Rolls-Royce into the sports utility vehicle market is likely to alienate the company's core audience.
Rolls-Royce confirmed today that they are developing a new "high bodied car", fit for any terrain but in-keeping with the "super-luxury" reputation associated with the 111-year-old brand.
The announcement was made via an open letter from chief executive officer Torsten Müller-Ötvös, issued in more than 15 languages in an attempt to demonstrate the global appeal of the brand and its dedication to maintaining an open and transparent relationship with its audience.
"Many discerning customers have urged us to develop this new car – and we have listened. At Rolls-Royce Motor Cars we are uniquely focused on the desires of our customers and are driven by our own thirst to innovate," wrote Mr Müller-Ötvös.
Rolls-Royce, who currently make three models - the Phantom, the Ghost and the Wraith - make the announcement at a time when fellow British brands Bentley (part of the Volkswagen Group) and Jaguar are already on the road to making their own SUVs.
Wheeler Dealers presenter and former British car dealer Mike Brewer says he's unsurprised Rolls-Royce has followed other premium brands down the SUV route, especially with their thriving export market in China and the Middle East. But he believes the company runs the risk of alienating its core audience in a similar way to Bentley in the 1990s.
"Go back 20 years and Bentley was a fusty old man's car, driven by business executives working at the top of a company, with their nice rolex watch on, still wanting to drive their own car rather than be chauffeured about," says Brewer.
He explains that when Bentley introduced its GT coupe model after being taken over by Volkswagen, the demographic of their audience changed.
"All of a sudden the likes of David Beckham and Will.i.am, trendy people, were buying Bentley cars, which was a success for them as they sold a fortune, but they alienated their core audience. All of a sudden Bentleys were appearing in MTV music videos."
He said Rolls-Royce will face exactly the same problem when they bring their new vehicle to the market because they sit in such a high price bracket. He estimates the top end price of the new model will reach £500,000. "I gather Will.i.am is on the phone to Rolls-Royce ordering one now," Brewer jokes.
However, Rolls-Royce UK communications manager James Warren is quick to stress the new model will not be comparable with other brands and is not to be labelled an 'SUV'.
"We operate in a different segment, we are not in competition with other car manufacturers," he says. "Our customers compare our products with the purchase of a yacht, a holiday home, even a piece of fine art. We dominate the €200,000 and above market."
He adds that the company has welcomed a new generation of customers to its remit who they are keen to provide for. "They are no longer the people you associate with Rolls-Royce. They are an entrepreneurial class - business people, traders, a lot younger, dot com, technology types," he says.
Rolls-Royce enjoyed a fifth year of conecutive growth in 2014, selling more than 4,000 cars - the biggest number in its history. The company is yet to officially disclose when the model will go on sale but production has been rumoured to begin in 2017.
UK prime minister David Cameron visited the company's head office and manufacturing plant at Goodwood, West Sussex, today to praise the announcement and the likely introduction of more jobs within Britain's manufacturing industry.
The company has already doubled the head-count at its west Sussex plant over the last five years from 750 to 1,500, with the company hiring 200 permanent staff in 2014.
Brewer believes RollsRoyce will have received pressure from their shareholders to move into this new market following the success of their Phantom and Wraith models.
"It's a momentum," he says. "And shareholders are eager to keep that going, as they've never had it so good."
Correction: This article originally stated that Rolls-Royce CEO Torsten Müller-Ötvös had said the new model would go on sale in 2017. This was in fact an estimate unconfirmed by Müller-Ötvös. It also stated that Rolls-Royce Motor Cars cut 2,600 jobs in the aviation sector last year. Rolls-Royce Holdings, which produces aviation equipment, is in fact a separate company.