Rolls-Royce Spectre Will Be Company's New All-Electric Car, Full EV Lineup Coming by 2030
Rolls-Royce is entering the era of modern vehicle electrification in grand fashion. The company today revealed Spectre, its new battery electric model, alongside a promise to continue to draw on the company's heritage to produce further future vehicles.
"In April 1900, our founding forefather, Charles Rolls, made a prescient prophecy about automotive electrification. Move forward over 120 years to when I made a public promise, on the record, that we would bring the first fully electric Rolls‑Royce to market within the current decade," said Torsten Müller-Ötvös, CEO of Rolls-Royce Motor Cars in a statement. "And, right now, our company is embarking on an historic undertaking to create the first, super luxury car of its type."
The car, which is currently undergoing on-road testing, which will happen in plain sight, Müller-Ötvös says, emphasizing that Spectre is not a prototype or a show car.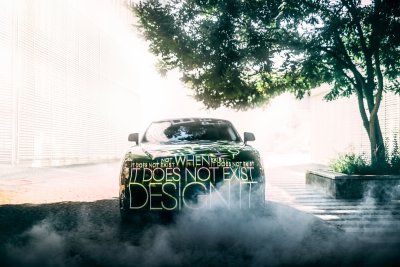 To get the car ready for production, the automaker has created the most rigorous testing program in Rolls-Royce history. That phase of development is expected to cover 2.5 million kilometers and take Spectre to all four corners of the world.
The CEO says that the car's name is as "powerful and evocative as the nameplates that have served us so perfectly for a century." He goes further saying that the name fits the "feel and other-world environment" in which Rolls-Royce products exist.
First deliveries of the car are expected to happening the autumn of 2023, but only when the vehicle exceeds the expectations of the company's customer base, Müller-Ötvös said.
Rolls-Royce will also move to electrify its complete portfolio, which currently includes Phantom, Wraith, Ghost, Dawn and Cullinan, by 2030. The bespoke super luxury automaker recently announced that it was drawing down sales of its Dawn convertible in the United States, instead focusing its convertible's sales efforts in Europe, Asia and Africa.
This means that by 2030, the company's beloved W12 engine will be no more.
Müller-Ötvös calls this the "beginning of a new legacy for Rolls-Royce Motor Cars".