'Roma' True Story: How the Real Cleo and Mexico City History Combine in Cuarón's Netflix Original
The new movie Roma, in theaters and streaming on Netflix, is based on the childhood of director Alfonso Cuarón (Gravity, Children of Men). The movie is an intensely personal saga, following Cleodegaria "Cleo" Gutiérrez, maid to a household in the La Roma neighborhood of Mexico City, but just as much of its realism comes from its 1970s social context as its characters.
"I had to take a journey through my own memories, through the labyrinth of my memory, and also conversations with the people who were there and who experienced those events with me," Cuarón told IndieWire. "It's about a moment of time that shaped me, but also a moment of time that shaped a country. It was the beginning of a long transition in Mexico."
Cuarón described about 90 percent of the scenes in Roma as coming from childhood memories, with Cleo based on his nanny, Liboria "Libo" Rodríguez, to whom the movie is dedicated. Cuarón even dressed the sets with actual furniture from his childhood home. Rodríguez helped Cuarón recapture her past, frequently answering questions—about everything from what she wore to her village in Oaxaca—over the phone.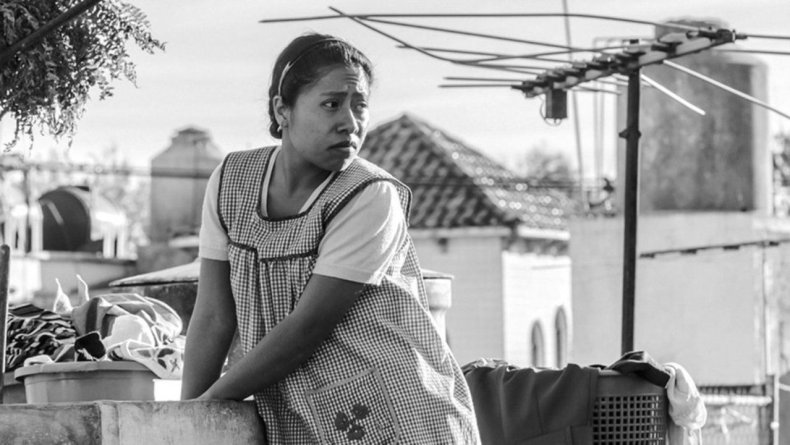 But describing Roma as a straightforward true story would be inaccurate. It is instead memoiristic, with Cuarón revisiting scenes from his childhood, this time looking through Rodríguez's perspective instead of recreating his own. Roma depicts an era's truth in the fragmentary, experiential way history is lived. We overhear stories of deadly land disputes and working class anger, though it only occasionally invades the home where Cleo lives and works. Frequently, Roma doesn't so much reenact history as allude to it, including several of the era's events and celebrities.
Roma's 1970s Mexico City
The Mexico City of Roma, set in 1970 and 1971, was experiencing explosive growth, overwhelming city services and choking the air with pollution. The influx of residents created a housing crisis and shantytowns popped up around the city periphery. The neighborhood of Colonia Roma was becoming less upper class and more middle class as historic mansions started to be replaced with commercial buildings.
But the economic situation was worse on the national level, and the new administration of President Luis Echeverría Álvarez, the hand-picked successor of the previous president, was swept into office, with his long-dominant Institutional Revolutionary Party (PRI) promising increased social spending. Álvarez coupled economic reforms, including land redistribution and nationalizing industries, with authoritarian violence.
The Corpus Christ Massacre
In Roma, Cleo witnesses the Corpus Christi Massacre from the window of a furniture store. Though the event happens with little explanation in Roma, the outburst of violence feels, once it's begun, like the inevitable result of the civil strife whispered throughout the movie. Even more horrific for Cleo, the father of her unborn child, Fermín (Jorge Antonio Guerrero), is one of the radicalized young men chasing down and murdering student protestors.
The PRI had long suppressed leftist student and peasant movements, often with the help of the Central Intelligence Agency, but in 1971 violence re-erupted in Mexico City just three years after 1968's Tlatelolco massacre. In June, students from two Mexico City universities marched in solidarity with student strikers negotiating with the University of Nuevo León. Students intended to march to the Zócalo, a main square of Mexico City, but were met by a riot police blockade. The police then stood down as a right-wing militia, known as "los Halcones" (the Hawks), attacked, first with bamboo sticks and then with rifles, even pursuing some protestors all the way to the hospital, where they were executed. The final death toll approached 120 people.
Professor Zovek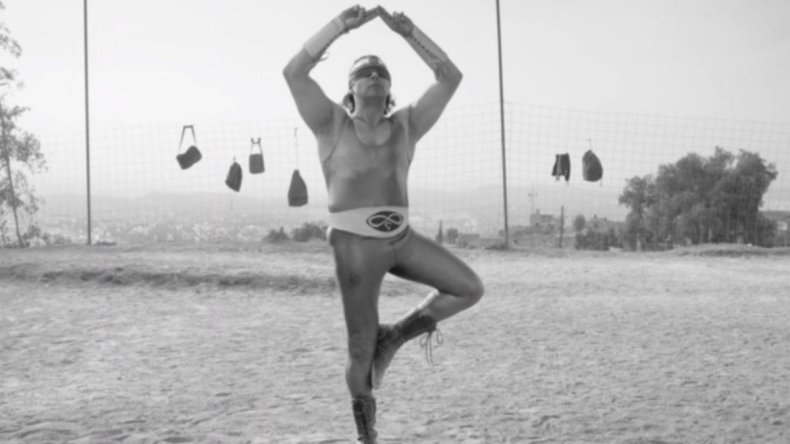 At first Professor Zovek, appearing on television pulling a car with his teeth, blends in with the myriad of movies and TV characters Roma recreates from Cuarón's childhood. But then he walks right off the screen in the second half of the movie, appearing before a right-wing militia as a motivational speaker.
Zovek's workout routine looks relatively harmless—just a field full of young men swinging fighting staffs, like a training scene out of a Gordon Liu movie. It's only later we learn that these young men are about to perpetrate the Corpus Christi Massacre.
A bodybuilder and escape artist, Vulture documents Zovek's strange, brief celebrity, which resulted in two movies and constant TV appearances.
Zovek died in a bizarre helicopter accident, which many connected to rumors Zovek trained right-wing paramilitary groups on behalf of the government. Roma treats those rumors as fact, teaming Zovek up with the CIA to train los Halcones in right-wing, reactionary violence.
More than any historic event or figure, Roma is meant to embody both society at scale and at its most individual. For all the history permeating Cuarón's latest, Roma is mostly the story of a maid, told by the boy who loved her, who grew into an artist moved to understand her life.