Romaine Lettuce Recall Update: Six People Suffer Acute Kidney Failure Following E.Coli Outbreak
A severe outbreak of E. coli O157:H7 has resulted in 39 hospitalizations, including six cases of acute kidney failure. The illness has been traced to romaine lettuce from Salinas, California.
At time of writing, 67 incidents of food poisoning related to the outbreak have been reported across 19 states.
In response, the U.S. Centers for Disease Prevention and Control (CDC) issued warning on November 26, requesting consumers avoid eating, and retailers avoid selling, romaine lettuce grown in Salinas, California.
As Newsweek previously reported, the warning affects all brands and use-by-dates of whole heads of romaine, organic romaine, hearts of romaine and packages of pre-cut lettuce or salad mixes that include romaine, such as baby romaine, spring mix and Caesar salad. It also includes romaine found in salad wraps.
Anyone who has purchased romaine lettuce—or food products that contain romaine lettuce—is advised to check the label to find out where it was grown.
If the label says "grown in Salinas," the advice is to throw it away. The same goes for any product that does not specify a growing region or says "grown in Salinas" in addition to one or more other locations. Similarly, if you are unsure what type of lettuce it is, the advice from the CDC is to chuck it.
Romaine lettuce that has been cultivated in a greenhouse or hydroponically and is labeled "indoor-grown" does not appear to be affected by the outbreak.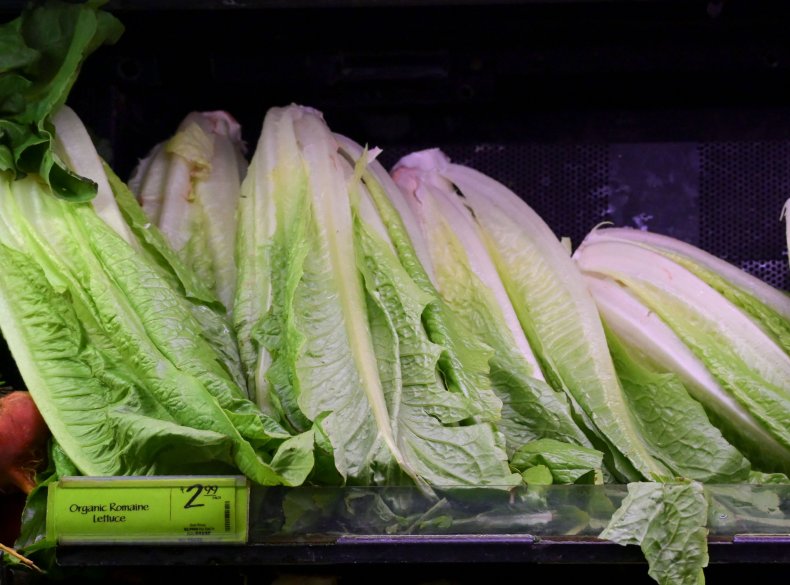 Symptoms associated with E. coli include bloody diarrhea, vomiting and severe stomach cramps and usually develop within three to four days. However, infection can start any time between a day to 10 days after exposure.
The advice on the CDC website is: "Contact your healthcare provider if you have diarrhea that lasts for more than 3 days or diarrhea that is accompanied by a fever higher than 102˚F, blood in the stool, or so much vomiting that you cannot keep liquids down and you pass very little urine."
While most people will recover within 5 to 7 days, some will develop complications.
It is estimated that between 5 and 10 percent of people diagnosed will develop a form of acute kidney failure called hemolytic uremic syndrome (HUS). Symptoms include fatigue, loss of pinkness in the cheeks and inside the lower eyelids, and reduced urination.
Anyone who develops HUS should be hospitalized—while most people will recover within a few weeks, it can trigger other serious complications and even death.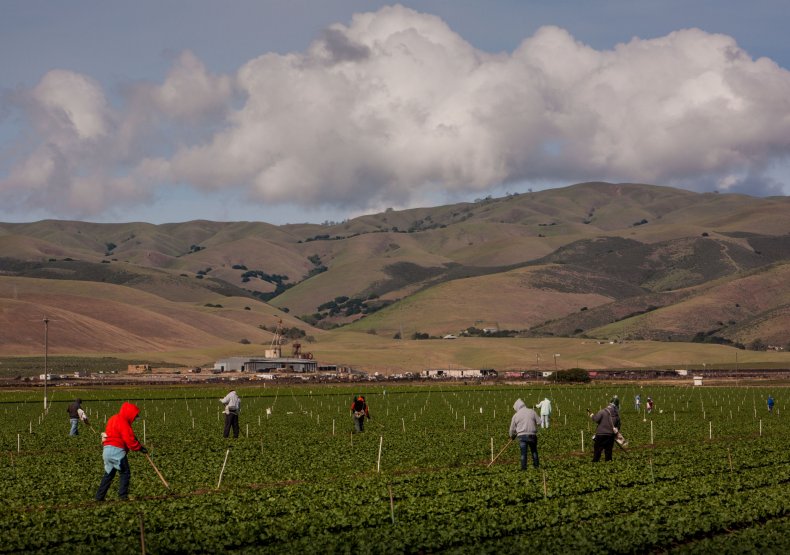 While testing has already traced the outbreak to romaine lettuce grown in the Salinas, California, investigations are still ongoing.
The CDC will provide updates with more details regarding the source of contamination as well as any other products that may be affected by the outbreak as soon as the information becomes available.