Romaine Lettuce Warning: Throw Away All Heads of Lettuce Because of E. Coli Illness Fears, CDC Says
If you were planning to make a salad for Thanksgiving, it's probably best you steer clear of romaine lettuce.
The Centers for Disease Control and Prevention (CDC) issued a broad alert on Tuesday warning of an E. coli outbreak linked to the popular type of lettuce. It said to throw away all heads of romaine lettuce.
"Consumers who have any type of romaine lettuce in their home should not eat it and should throw it away, even if some of it was eaten and no one has gotten sick," the CDC warning read. "This advice includes all types or uses of romaine lettuce, such as whole heads of romaine, hearts of romaine, and bags and boxes of precut lettuce and salad mixes that contain romaine, including baby romaine, spring mix, and Caesar salad."
In the case a consumer was unsure if a salad mix had romaine in it, the CDC urged consumers to toss it to be safe—and further recommended cleaning and sanitizing any space where romaine lettuce had been stored.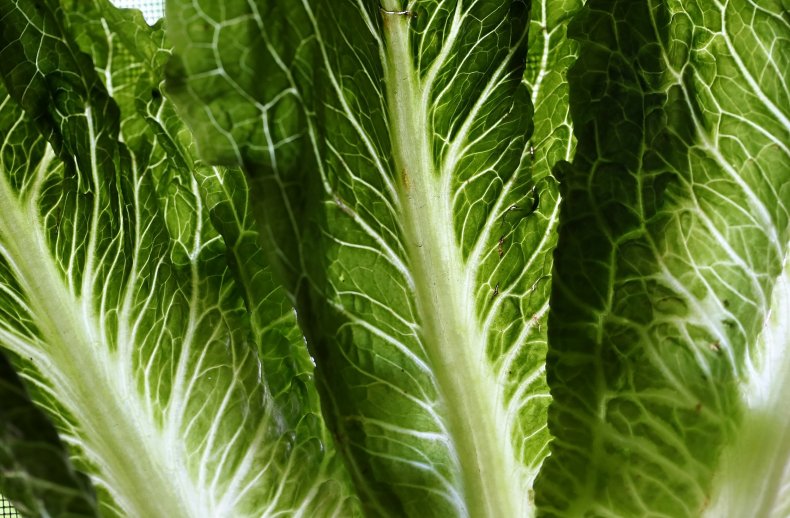 The most dangerous type of E. coli—E. coli O157:H7—can lead to "bloody diarrhea and can sometimes cause kidney failure and even death," according to foodsafety.gov.
The CDC's warning reported that 32 people had been infected with E. coli O157:H7 across 11 states. One person reportedly suffered kidney failure but no deaths have been reported. No common grower, supplier, distributor or brand of romaine lettuce has been identified as the source of the E. coli outbreak, according to the alert. Clearly, there is a fair bit still to be uncovered regarding the outbreak.
"CDC is advising that U.S. consumers not eat any romaine lettuce, and retailers and restaurants not serve or sell any, until we learn more about the outbreak," the alert read. "This investigation is ongoing and the advice will be updated as more information is available."
An E. coli outbreak earlier this year that was traced to romaine lettuce led to five deaths.