Roman Ruins Wash Up on Turkish Beach After Black Sea Storm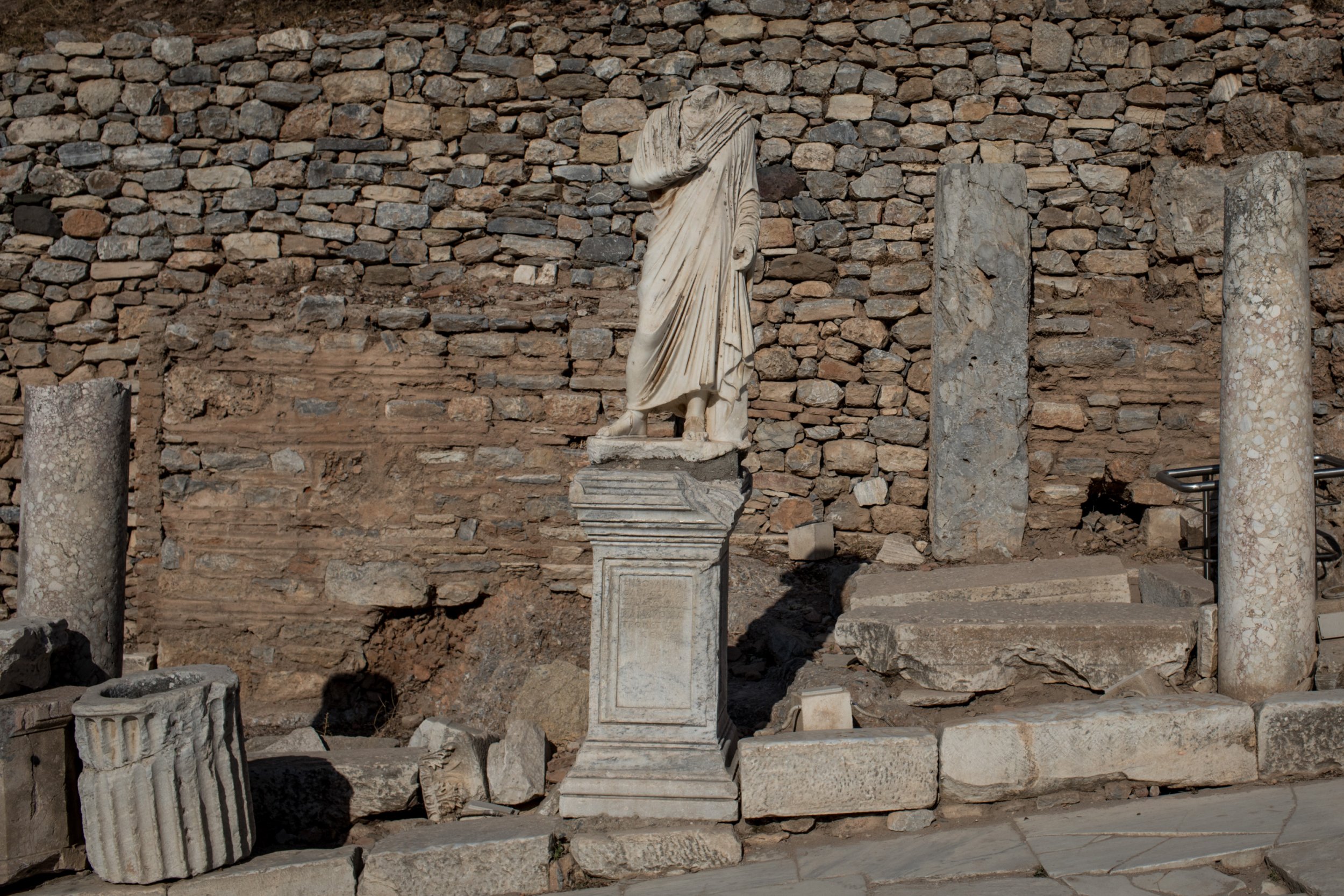 The Black Sea waves have washed up what appear to be pieces of ancient, Roman-era buildings on Turkey's coast after a storm. The artifacts resemble column fragments and elements from what could be temples.
The remnants lined the shores of the Amasra district, which is in the northern part of Asian Turkey, Hurriyet Daily News reported this week. Locals spotted a handful of the curious items floating along a stony beach near the regional harbor and called in officials from the state-run Amasra Museum.
Related: Has a lost ancient temple and burial ground been discovered in Turkey?
The pieces have undergone examination at the museum, where officials said the items could date to 90 B.C, when the region of Anatolia was under the rule of the Roman Empire. In late antiquity, the eastern half of the state re-formed as the Byzantine Empire.
It is not clear how the artifacts ended up in the sea, Baran Aydin, director of the Amasra Museum, told Turkish media. He said it's very possible that the pieces, some of which feature Roman-era figures, were dumped into the sea alongside debris from a construction site a long time ago. While it's unknown how long the pieces were lost in the Black Sea, a recent storm is likely what brought them to the fore, Aydin added.
Sailed by many great empires from Europe and Asia since antiquity, the Black Sea continually draws historians fascinated with what its waters have hidden but also preserved. The sea's so-called anoxic waters—informally called the "dead zone" of the sea—begin at depths below 500 feet. Their lack of oxygen—a key catalyst behind the natural ruin of shipwrecks and lost cargo—theoretically prevents organic materials from being devoured by shipworms, and artifacts often remain in pristine shape.
Last year, the Black Sea Maritime Project (MAP)—a two-year investigation of Bulgaria's Black Sea waters—found and documented a treasure trove of 60 ancient shipwrecked vessels in the Black Sea, the oldest of which dated back over two millennia ago.