Romanian Tennis Captain Nastase Suspended for Bad Behavior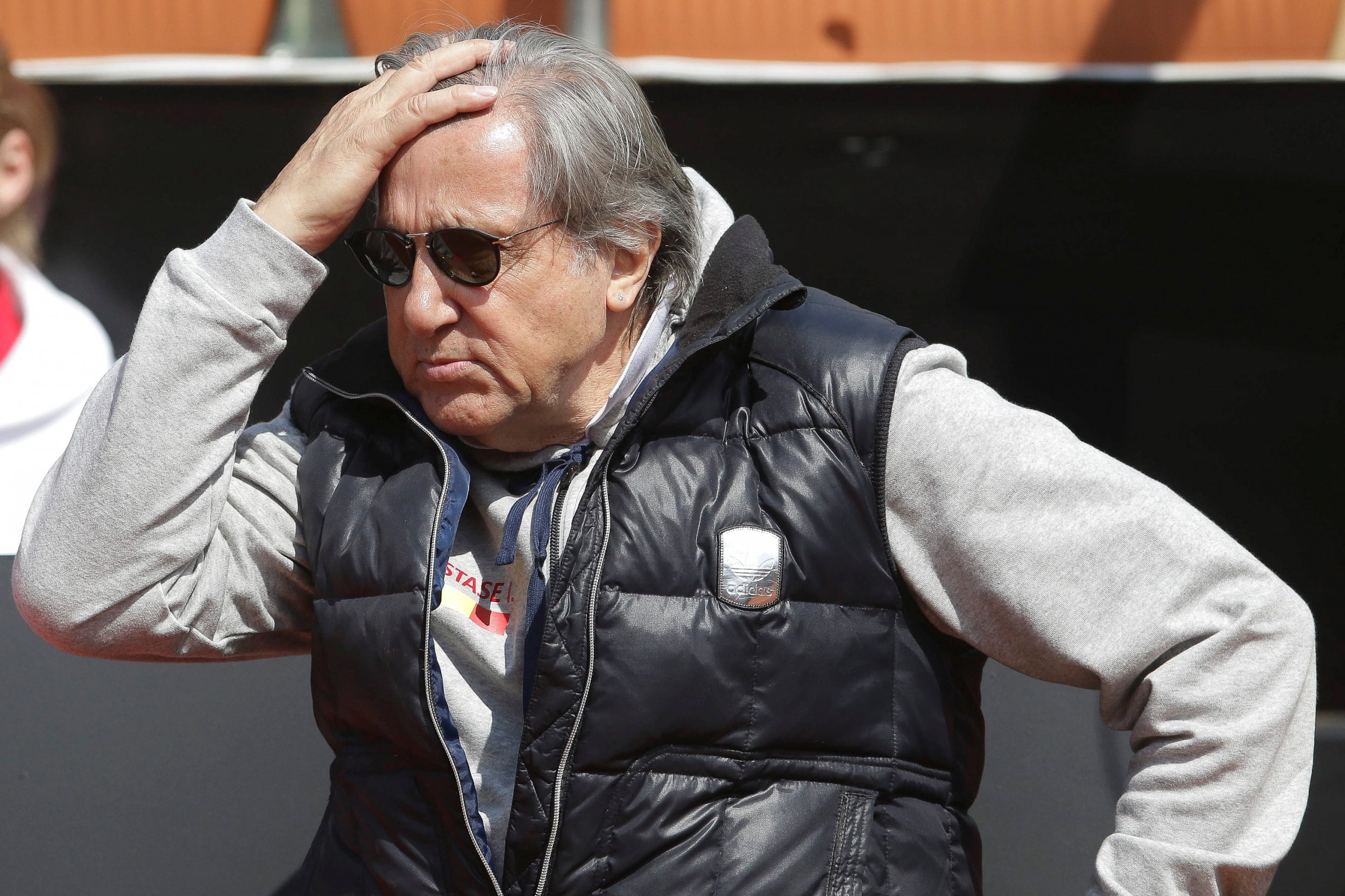 Controversial Romanian tennis captain Ilie Nastase has been suspended by the International Tennis Federation (ITF) after a series of controversial comments, including an on-court incident during Saturday's Fed Cup that upset Britain's Johanna Konta, BBC reports.
Nastase has repeatedly been punished for bad behaviour during his tennis career, going as far back as the his playing days in the 1970s. Tennis authorities reportedly suspended him four times between 1975 and 1976.
His latest display of poor taste came Saturday when his comments reduced British women's tennis No. 1 Johanna Konta to tears during her match with Romanian Sorana Cirstea.
Nastase reportedly called Konta and her captain Anne Keothavong "fucking bitches" while also reportedly asking Keothavong for her room number. The Romanian captain was banned from the venue in Constanta where the tie was being played. He returned Sunday as play continued before being barred from entering the VIP restaurant, according to the BBC Sport's tennis correspondent Russell Fuller.
The ITF said that the provisional suspension of Nastase could result in him not participating in the Fed Cup "in any capacity."
According to an ITF statement, the man known as 'Nasty' Nastase, "shall be denied access to any ITF event, including the Fed Cup," pending further investigation into "a breach of the Fed Cup welfare policy."
Nastase is already under investigation for comments he made earlier in the tournament about pregnant women's tennis champion Serena Williams' unborn baby.
"Let's see what color it has. Chocolate with milk?" Nastase weighed in in his mother tongue when Romanian women's No. 1 Simona Halep was asked about Williams' pregnancy.