Romanians Protest "Abuse of Power" Law in Bucharest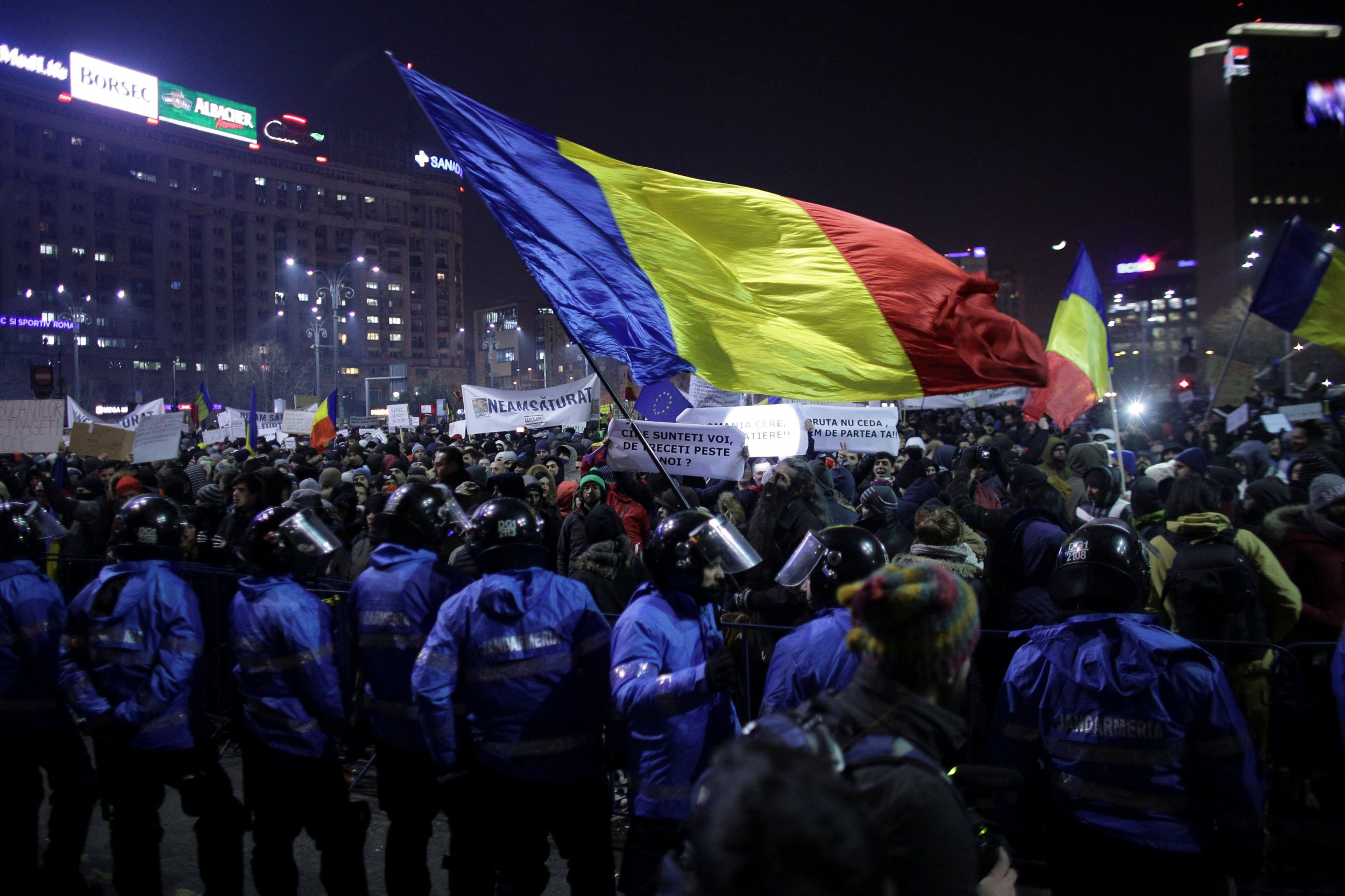 One of the largest anti-government protests in Romania's history took place in its capital city Bucharest to oppose a new government decree which could free dozens of officials jailed for corruption.
Over 150,000 people gathered outside government offices in central Bucharest on Wednesday night, chanting slogans such as "Resign!" and "Thieves, thieves," the BBC reports.
The new legislation, which makes corruption offences punishable by jail only if they cause more than €44,000 of damage, and decriminalizes certain offences, was passed on Tuesday.
Prime Minister Sorin Grindeanu claimed it was an emergency measure intended to reduce overcrowding in prisons but his critics argue it represents a backwards step from previous anti-corruption reforms.
Several prosecutors, including Laura Codruta Kovesi, the current chief prosecutor of Romania's National Anticorruption Directorate, regard the move as a carte blanche for officials to abuse their power.
"It is a project by emergency decree which will very severely affect the anti-corruption fight, basically if this project is adopted, the fight against corruption becomes irrelevant," she told Euro News.
European Commission President Jean-Claude Juncker said the EU is "following the latest developments in Romania with great concern."
Corruption is a major problem in Romania and a large share of the reforms it had to undertake for EU membership were linked to fighting power abuses. Last year the country's then Prime Minister Victor Ponta stepped down after a lengthy corruption scandal, in which he became the first sitting premier to go on trial for corruption.