Romantic Senior Woos His Wife Outside Her Hospital Window, Won't Let the Coronavirus Come Between Them
A senior man gave his wife a romantic anniversary surprise, though he couldn't see her in person. Bob Shellard wasn't able to visit his wife due to her nursing home's coronavirus precautions but sent loving thoughts from the lawn outside.
Shellard made a personal sign that read "I've loved you 67 years and still do. Happy Anniversary," and displayed it outside his wife's window, according to a NBC New York.
The thought was reminiscent of a beloved film scene from the romantic comedy Love Actually, which shows a character professing their love through poster signs. Others compared it to an iconic moment from Say Anything, which shows character Lloyd Dobler confessing his own feelings with a front-yard music moment.
A photo of Shellard holding his sign posted to Twitter gained hundreds of responses that called the moment "heartbreaking." Others shared their own concern for their own loved ones in nursing homes around the country.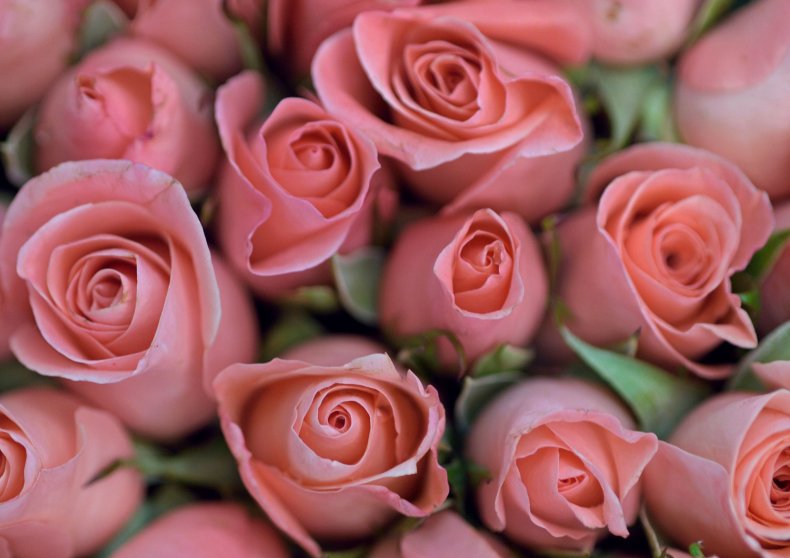 From the Twitter responses, it appears many Americans are facing a personal struggle with not being able to visit their nursing home-based loved ones. On one hand, many support the idea of keeping their elderly family members isolated for their own health. Others, though see the new rules as an unnecessary block of their freedom, and ability to interact with lonely elders, who may suffer mental health consequences from the quarantine.
As coronavirus concerns grow in America, nursing homes are taking extra precautions to ensure their residents stay healthy. Anyone over 60 is at an advanced risk of fatality due to the respiratory illness. Around the country, nursing homes are beginning to limit, or entirely restrict, visits from outside family and friends in order to keep residents safe.
Restrictions come after a Washington nursing home was considered an epicenter for the virus. 26 residents have died since mid-February, though only 13 were confirmed to have COVID-19, according to Business Insider.
In an effort to minimize the spread of coronavirus, American citizens are being urged to stay home and only leave if necessary for work and grocery shopping. The concept of social distancing is being spread by politicians, celebrities and medical professionals.
Some cities, like New York and Chicago, already temporarily closed the dining rooms of restaurants and bars in an aim to slow the infections. The concept is to "flatten the curve," which could buy time for America's hospitals to better prepare for an influx of COVID-19 patients.