Rome Asks for $487 Million to Restore Ancient Heritage Sites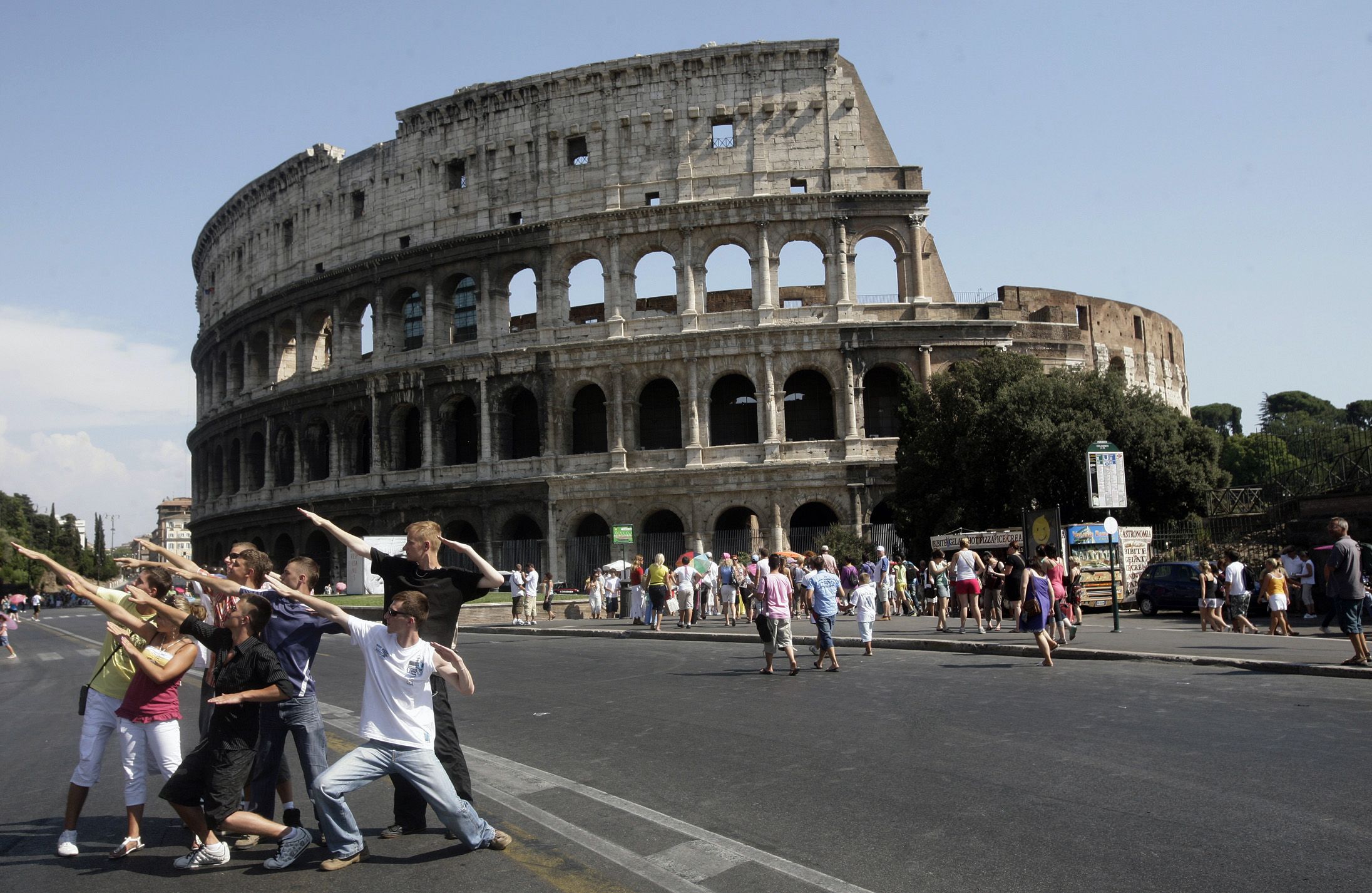 Desperately short of funds, government officials in Rome have asked corporate sponsors and donors for money to help restore historic sites in the ancient city.
The "100 proposals for patrons" campaign requires €436 million ($487 million) worth of funding to rescue 100 cultural heritage sites. Restorations include the fountains near the Pantheon, in Piazza Navona, a piazza originally built in the 1st century AD; Trajan's Forum, a large complex named after the then-Roman Emperor Trajan costing €3 million ($3.35 million); the Circus Maximus, an ancient chariot racing stadium costing €1 million ($1.12 million); and €10 million ($11.1 million) to restore 80 fountains, The Times reported.
The city is struggling with an estimated €12 billion ($13.4 billion) in debts. Government officials offered thanks to existing sponsors, including luxury Italian fashion brand Fendi, who enabled the restoration of the 26.3-meter-high baroque Trevi fountain in November 2015 with a £1.4 million ($2.1 million) donation.
"It's our duty to pay tribute to the city of Rome, which has given us so much and is part of Fendi's creative heritage," Silvia Fendi, creative director of accessories and men's lines, said in a statement on the designer's website.
In October 2015, Italian jewelry brand Bulgari put £1.2 million ($1.7 million) into the two-year refurbishment of the Spanish Steps, a monumental stairway of 135 steps built in the 18th century. And, in September 2014 luxury leather brand Tod's put €25 million ($28 million) towards the restoration of the Colosseum.
"It's unthinkable to do it alone," said Francesco Paolo Tronca, the government-appointed Rome official. Tronca took over from former mayor Ignazio Marino, who was implicated in the city's wider corruption scandal at the end of 2015. "We need to help Rome continue to be a point of reference for beauty in the world," Tronca added.
A second list of the sites that require day-to-day maintenance will need €15 million ($17 million) of funding, including €300 ($335) to cut overgrown grass opposite Trajan's Forum. "The city does not have the resources even to cut the grass," Claudio Parisi Presicce, the city's cultural superintendent said. "We need new strategic ideas. We have to create a link between the people living above the modern city and the ancient city that lies beneath them," he added, The Guardian reported.