Rome Elects First Female Mayor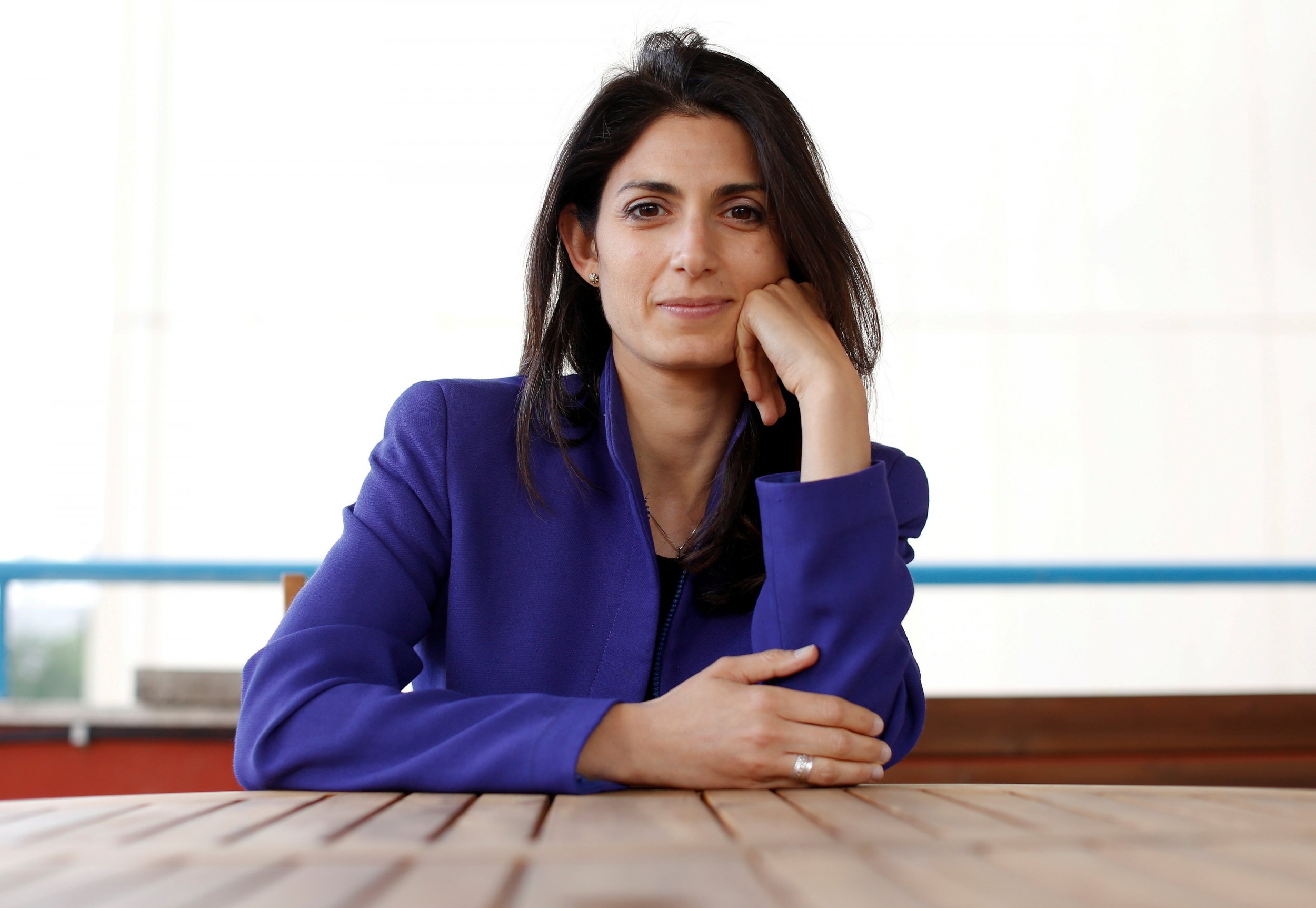 Virginia Raggi will become Rome's first female mayor in 3,000 years, promising to "restore legality and transparency" to the city's institutions. The election of the anti-establishment, populist Five Star Movement (M5S) candidate is a setback for Prime Minister Matteo Renzi's centre-left Democratic Party (PD), which saw its candidates win in Milan and Bologna but not in the capital. The city has not had a mayor since October, when the PD's Ignazio Marino resigned over an expenses scandal.
Claiming 67 percent of the vote across the city's 120 councils, the 37-year-old lawyer's victory is a landmark, but she has a lot to contend with. Rome's widespread political corruption, the rise of the mafia and mounting debts at an estimated £10bn ($15bn), do not make Raggi's job an easy one. However, the anti-establishment, populist Five Star Movement (M5S) politician said she is ready for the challenge.
"This is a historic moment and a turning point," she told supporters in the early hours of Monday morning. "For the first time Rome has a woman mayor, in a time in which equal opportunities are a chimera. I will be a mayor for all Romans."
In her campaign Raggi listed her priorities as establishing a proper rubbish collection system, improving the public transport network and making a concerted effort to fight against corruption and organized crime . She also wants to take on the Catholic church, pursuing claims that the Vatican failed to pay millions of pounds worth of taxes.
The M5S, led by comedian-turned-politician Beppe Grillo who founded the party in 2009, won in 19 out of 20 towns and cities where its candidates made it to the run-offs for mayor. The party's victory in Turin, a centre-left stronghold, was a surprise. The party now hopes to fare well in the May 2018 Italian general election, potentially at the expense of the PD.