Soccer Pundit Fired After Saying Black Player Could Only Be Stopped With Bananas
An Italian soccer pundit has been fired for making racist comments about Inter Milan striker Romelu Lukaku.
Luciano Passirani said the only way to stop the Belgian forward was to give "him 10 bananas" to eat, while appearing on a TV show over the weekend.
Passirani was appearing as a guest on the Qui Studio a Voi Stadio show on Telelombardia, a Milan-based regional broadcaster.
"Lukaku is one of the best signings that Inter could have made," Passirani said while guests were analyzing the impact the former Manchester United forward has had since moving to Serie A.
"I don't see another player like him on any other team in Italy. He is one of the strongest, I like him a lot because he has that strength: he is the twin of [Dúvan] Zapata at Atalanta."
He then added: "They have something extra that the rest don't have, and then they score the goals and drag your team forward.
"This guy kills you in the one-on-ones, if you try to challenge him you wind up on the floor. "The only way to come up against him is maybe give him 10 bananas to eat..."
The comment caused a stir and while Passirani apologized, show director Fabio Ravezzani immediately said the pundit would never feature on the program again.
"Mr. Passirani is 80 years old and to compliment Lukaku he used a metaphor that turned out to be racist," he said. "I think it was a terrible lack of momentary lucidity. I cannot tolerate any kind of errors, even if momentary."
The incident is the second time in the space of a couple of weeks that Lukaku finds himself on the receiving end of racist comments.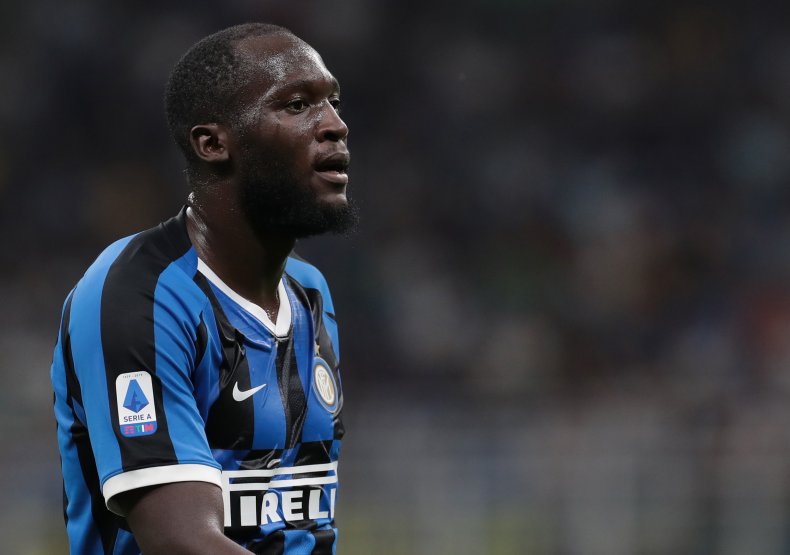 Two weeks ago, the Belgian was subjected to monkey chants by Cagliari fans during Inter Milan's 2-1 win away in Sardinia.
Lukaku, who scored the crucial penalty in the game, was repeatedly targeted during the match, and he later warned that soccer was failing to tackle the issue of racism.
In a lengthy post on Instagram, the former Premier League star wrote that the sport "was going backwards" on racism, after Manchester United Paul Pogba and Marcus Rashford, and Chelsea striker Tammy Abraham suffered similar incidents on social media.
"Football is a game to be enjoyed and we shouldn't accept any form of discrimination that will put our game in shame," Lukaku wrote.
"Ladies and gentlemen it's 2019 - instead of going forwards we're going backwards.
"I hope the football federations all over the world react strongly on all cases of discrimination."
Last season, Cagliari fans racially abused Moise Kean when Juventus visited Sardinia. A year earlier, Juventus midfielder Blaise Matuidi suffered a similar fate, with Serie A issuing no formal punishment in either case.
Lukaku's post, however, was rejected by a faction of hardcore Inter fans, who expressed support with Cagliari fans.
"You have to understand that Italy is not like many other north European countries where racism is a REAL problem," said the statement, published on Facebook by an organized group which occupies the second tier of the North End at San Siro, Inter Milan's home stadium.
"In Italy we use some 'ways' only to 'help our teams' and to try to make our opponents nervous, not for racism but to mess them up."
On the field, Lukaku has been an instant hit since moving to Milan, scoring two goals in three games and helping Inter to climb to the top of Serie A.