Two Republican senators have condemned President Donald Trump's legal attempts to contest the election, with one describing it as an attempt to "subvert the will of the people."
With most Republicans declining to criticize the Trump team for trying to overturn the election result, the statements by Sens. Mitt Romney (Utah) and Ben Sasse (Nebraska) form the most pointed criticism of the president's claims of voter fraud.
Romney tweeted the statement: "Having failed to make even a plausible case of widespread fraud or conspiracy before any court of law, the President has now resorted to overt pressure on state and local officials to subvert the will of the people and overturn the election."
Romney, who has been critical of Trump and was the only Republican senator to vote for his impeachment, added: "It is difficult to imagine a worse, more undemocratic action by a sitting American president."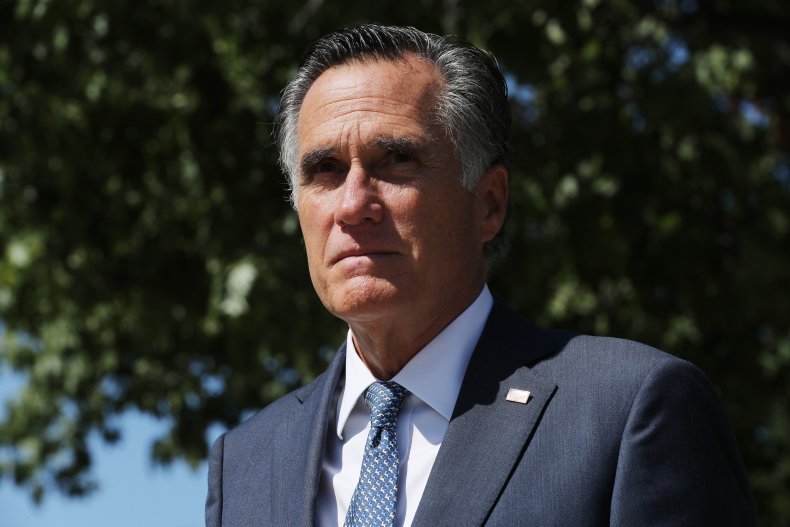 On Thursday, Trump and his allies lost cases in Arizona, Pennsylvania and Georgia, and his team has either not alleged voter fraud or been unable to provide evidence of it. During a press conference on Thursday, Trump campaign lawyer Rudy Giuliani baselessly alleged widespread election fraud.
Meanwhile Sasse, who is one of the few GOP senators to have publicly congratulated President-elect Joe Biden for his projected victory, observed that Trump's legal team have "refused to actually allege grand fraud in court" under oath, "because there are legal consequences for lying to judges."
"Wild press conferences erode public trust. So no, obviously Rudy and his buddies should not pressure electors to ignore their certification obligations under the statute. We are a nation of laws, not tweets," Sasse said.
"President Trump lost Michigan by more than 100,000 votes, and the campaign and its allies have lost in or withdrawn from all five lawsuits in Michigan for being unable to produce any evidence," he added.
Newsweek has contacted the Trump campaign for comment.
The senators' criticism joins a growing GOP chorus which is accepting that Biden will be the next president. After Trump tweeted Monday, "I won the election," Sen. Roger Wicker (R-MS) told reporters, "I wouldn't have advised he put it that way."
Sen. John Cornyn (R-TX) said Trump had the right to continue with his legal challenges, but he has "every confidence on Jan. 20 we're going to inaugurate a president. And it will probably be Joe Biden."
Chair of the Senate Intelligence Committee Marco Rubio (R-FL) has referred to Biden as the president-elect while Sen. Mike Rounds (R-SD) said, according to Politico, "Right now, it looks like it will be President Biden. We understand that."
The graphic below from Statista shows the amount of money spent in this century's elections.