Ron DeSantis Again Proposes Florida Teacher Raise, Using COVID Relief Funds for Bonuses
Republican Florida Gov. Ron DeSantis has begun dropping suggestions for what the new state spending plan could include.
DeSantis spoke to reporters at a Jacksonville public charter school news conference Wednesday, saying that he plans to enact new budget proposals for Florida's education system. However, one notable suggestion was putting $600 million into the state's budget to raise teacher salaries.
"Our goal is to increase, particularly, the average minimum salary in the state of Florida so we can continue to attract great people into the teaching profession," DeSantis told reporters at the briefing. He also brought up his continued interest in increasing teachers' salaries across the state, referencing his 2020 bill that raised the minimum salary to $47,500.
"We've done an awful lot since I became governor," he said. "We've invested in increasing teacher pay, we've invested in early learning, we've expanded school choice, we've invested in vocational, technical education, and we really want to be able to keep that momentum going."
DeSantis also announced plans to hand out $1,000 bonuses to educators. These bonuses, which The Associated Press estimates will add up to around $177 million to accommodate all the eligible teachers and principals, will be derived from federal pandemic relief funds. Another $65 million in bonuses was also proposed for teachers who finish the Florida Civics Seal of Excellence program.
The governor has until Dec. 12 to announce the proposed state spending plan for 2022. A proposed dollar amount for the education section of the budget was not given at the conference.
For more reporting from the Associated Press, see below.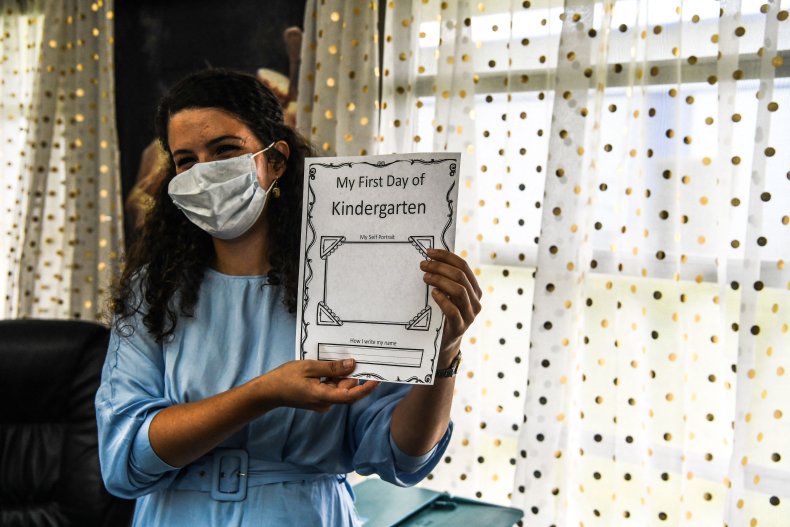 DeSantis's proposals will still need to be approved by the Legislature.
This year, at DeSantis' request, the Legislature approved using federal pandemic relief money to provide $1,000 bonuses for educators.
DeSantis earlier this year said he wants to eliminate the state's annual standardized testing and replace it with a program with assessments that monitor student progress throughout the year. On Wednesday he proposed spending $15.5 million to do so.
The Legislature doesn't have to approve the governor's budget request, but Republicans control the House and Senate and have worked closely with DeSantis in the past.
Local news outlet News 4 Jax said that DeSantis also proposed $421 million for measures that would improve school safety and establish mental health initiatives. Per-pupil funding could also increase to $8,000. Last year's state budget was a record $101.5 billion.