Ron DeSantis Announces New Therapy for Floridians That Helps Prevent COVID Infection
Florida Governor Ron DeSantis has added another tool to Florida's COVID-19 arsenal—a monoclonal antibody therapy that can prevent COVID-19 infection before a person is exposed, which the state has purchased.
Vaccines and booster doses are a person's best chance at preventing COVID-19 and are known to reduce the risk someone gets seriously ill. However, some people cannot get vaccinated because of serious adverse reactions or who get vaccinated and don't develop an adequate immune response and the new monoclonal antibody therapy could help give them added protection.
Evusheld, a two-dose antibody therapy, has shown in clinical trials to reduce a person's risk of being infected with COVID-19 by up to 77 percent, according to Florida State Surgeon General Dr. Joseph Ladapo. Protection could last up to six months and is authorized for use in people who have a moderately or severely compromised immune system.
This includes cancer patients, transplant recipients and people who are on immunosuppressant medications.
The Food and Drug Administration (FDA) authorized Evusheld on December 8 and DeSantis announced on Friday that the state secured 3,100 doses of it. With a two-dose therapy, that's enough to boost protection in about 1,600 Floridians.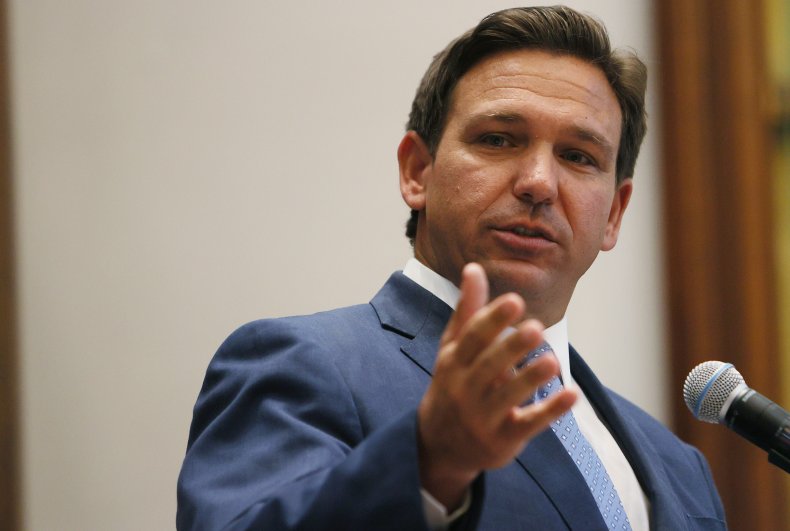 "This is a positive development to especially have this, and that it really will serve a valuable purpose for those, some of those folks that are very high risk, and do need some additional help," DeSantis said on Friday.
Evusheld is available for vaccinated people, but the FDA warned that the therapy could actually reduce a person's immune response to the vaccine. So, anyone who wants to take Evusheld should wait two weeks after their final vaccine dose to take Evusheld.
Although Evusheld uses monoclonal antibodies, it's not the same as Regeneron, a monoclonal antibody treatment DeSantis has championed. Regeneron is used to help prevent people who were infected with COVID-19 from becoming seriously ill or to prevent someone who lives with a COVID-19 positive person from contracting the virus.
People with compromised immune systems are more susceptible to developing serious disease if they are infected with COVID-19. DeSantis noted that Regeneron is a "good" treatment but that higher risk people could potentially prevent infection by taking Evusheld, noting that someone who has COVID-19 or was exposed will not be eligible.
DeSantis' purchase of the Evusheld therapy comes as Omicron spreads throughout the country. The highly transmissible variant has shown to be able to infect vaccinated individuals, which poses a greater threat to those who don't have a strong antibody response to vaccines or can't get vaccinated.