Florida Governor Ron DeSantis said Friday he supports proposed legislation that would place additional restrictions on mail-in voting less than three months after a large percentage of the state's registered voters used the process to cast their ballots in the 2020 general election.
The goal of the legislation is to provide heightened protections and transparency for elections in Florida, according to a news release from DeSantis' office. Included among the listed proposals are blocking widespread distribution of mail-in ballots and requiring voters to submit new requests to vote by mail every election year. Florida law currently allows vote-by-mail requests to remain active through two general election cycles.
Despite widely discredited conspiracy theories about voter fraud during the 2020 election, the U.S. Cybersecurity and Infrastructure Security Agency said it was the "most secure" election in U.S. history. DeSantis acknowledged the success of the election in Florida but said it was important to continue to strengthen his state's election system.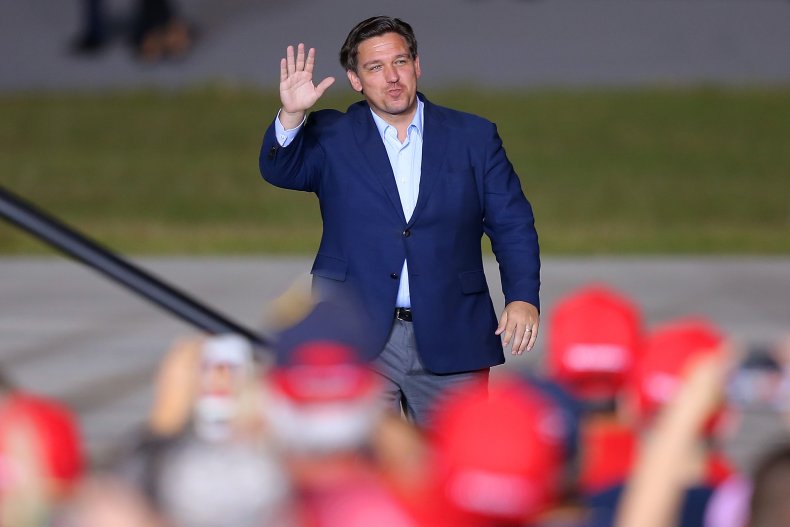 "Last November, Florida held the smoothest, most successful election of any state in the country. While we should celebrate this feat, we should not rest on our laurels," DeSantis said in the release. The Republican governor went on to provide a brief overview of the proposed legislation's aims and concluded, "By strengthening these election integrity protections, we will ensure that our elections remain secure and transparent, and that Florida's electoral process remains a blueprint for other states to follow."
Data collected by the Florida Department of State Division of Elections said 4,855,677 Floridians cast mail-in ballots in the 2020 general election, meaning about 43.5 percent of the 11,144,855 registered voters in Florida who participated in the election chose to vote by mail.
The Florida Democratic Party criticized the vote-by-mail component of the proposed legislation, which it said would further complicate the voting process for Floridians.
"They want to limit vote-by-mail because they know that more people voting threatens their power, so they are turning back to the Trump-Republican authoritarian playbook: voter suppression and incendiary rhetoric about election integrity," Florida Democratic Party Chair Manny Diaz said of the legislation's Republican supporters in a Friday news release.
Meanwhile, the Republican Party of Florida celebrated DeSantis' comments in support of the proposed legislation. "Florida's election system is the most transparent & efficient in the nation–but there's more work to be done," the state party said in a tweet.
DeSantis' support for new election legislation comes on the heels of a week during which his name was batted about as a potential presidential candidate for 2024. DeSantis has not yet indicated an intent to run for the presidency, but some Republican strategists believe his close association with former President Donald Trump, who remains popular with the party's voters, and his leadership of a swing state give him a springboard if he does decide to run.
Newsweek reached out to the Republican Party of Florida and the Florida Democratic Party for further comment but did not receive responses in time for publication.