Florida Gov. Ron DeSantis has once again come under fire, this time by a prominent state newspaper's editorial board.
In a new piece titled "On DeSantis' warpath to the White House, Black Floridians are the Targets," the Miami Herald Editorial Board accused the Republican governor of specifically using Black citizens to fearmonger against Democratic policies. At the same time, he is also accused of undermining and underrepresenting Black Floridians with his policies. This piece's release comes as he attempts to become the new face of the Republican Party through a rumored presidential run.
"While DeSantis stokes racial fears, the Black Floridians he also represents are deprived of a public education that takes their life experiences into consideration," wrote the board.
The editorial board draws upon several incidents regarding DeSantis and racism accusations made against him, such as a comment made during the 2018 gubernatorial race. In an interview with FOX News, DeSantis was accused of using a racial slur against his Black Democratic opponent Andrew Gillum. However, the Miami Herald says that these situations have become worse during his time as governor.
"If there was any effort on DeSantis' part to quell fears that his governorship would be a continuation of Donald Trump's white-resentment politics, that is no longer the case," wrote the board. "Over the past year, DeSantis has, with seemingly no hesitation, used African Americans as scapegoats in his quest to become the next standard-bearer for Trumpism."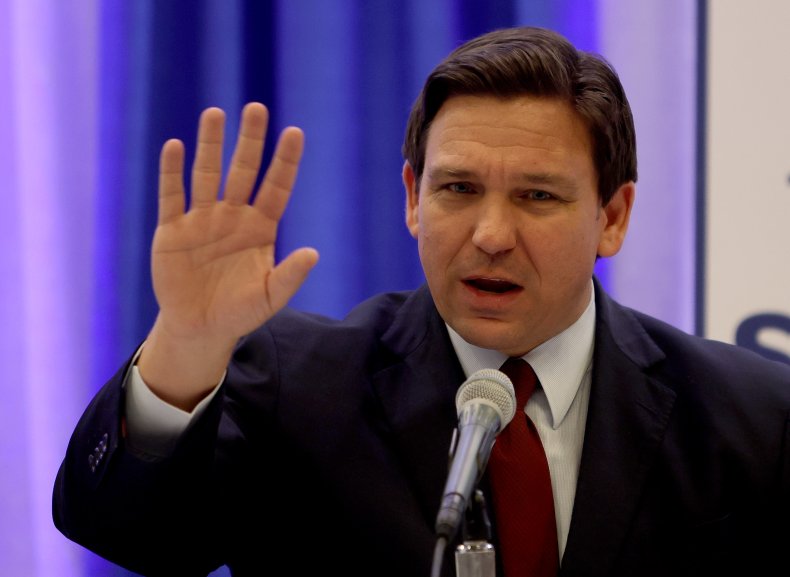 The board claims that this alleged increase in resentment towards Black citizens began when upon the introduction of his "anti-riot" bill, which was ruled unconstitutional by a U.S. District judge in September 2021. From there, comments on banning critical race theory, specifically asking to legislatively "prohibit classroom discussions about race that might make white people feel uncomfortable."
Critical race theory is defined as "an academic area of study that looks at how racism is embedded in seemingly color-blind laws and institutions" in the piece.
"​​Divisions on race are dangerous," University of Miami School of Law professor Donald Jones told the newspaper regarding the governor's stances against critical race theory. "DeSantis needs to call someone who really knows about critical race theory."
As DeSantis allegedly uses Black citizens as a scapegoat for his crusade against teaching racism in schools, he is also accused of disenfranchising voters in majority-Black counties. The editorial board said that his refusal in calling for congressional seat races in Broward and Palm Beach counties, two of the highest-populated in the state, after the death of their representative resulted in the critical seat being left open for nine months before an election began.
However, as the editorial board acknowledges, these controversies might not sway Republican voters. Newsweek previously reported that DeSantis recently polled as the next-best presidential candidate for the 2024 election after Trump. He could also secure re-election as governor, having recently been polled as securing at least 50 percent of votes against his rivals.
"DeSantis' sights are set on becoming president, and if stoking racial divisions worked on the path to the White House in 2016, who's to say it won't work again?" wrote the editorial board. "In the meantime, it's a shame that he seems to be enthusiastically courting white voters by telling Black Floridians that few aspects their lives truly matter to him at all."
Newsweek has reached out to representatives of Gov. Ron DeSantis and The Miami Herald for further comment but has not received any responses.