Ron DeSantis' New Surgeon General Appeared in 'Demon Sperm' Doctor's COVID Conspiracy Video
Joseph Ladapo—the doctor appointed on Tuesday as Florida's new surgeon general by Republican Governor Ron DeSantis—once appeared in a COVID-19 conspiracy video featuring Dr. Stella Immanuel. Immanuel, a pediatrician and religious minister, gained notoriety in 2020 for her bizarre theories, including that "demonic seed" causes endometriosis and ovarian cysts.
In July 2020, Ladapo appeared in a 43-minute viral video as part of a group called America's Frontline Doctors. None of the doctors in the video were epidemiologists or immunologists best qualified to speak on infectious diseases, Rolling Stone reported at the time. The doctors' recorded speech was organized by the Tea Party Patriots, a right-wing group backed by wealthy Republican donors.
The video promoted hydroxychloroquine as a "cure" for COVID-19, even though studies haven't substantiated that claim. The video also said that masks do not slow the virus' spread and that COVID-19 is less deadly than the flu. Both claims are untrue.
The video received millions of views when then-President Donald Trump, his son Donald Trump Jr. and other right-wing media figures shared the clip on their social media accounts. Facebook, YouTube and Twitter all removed the video for violating their policies on sharing COVID-19 misinformation.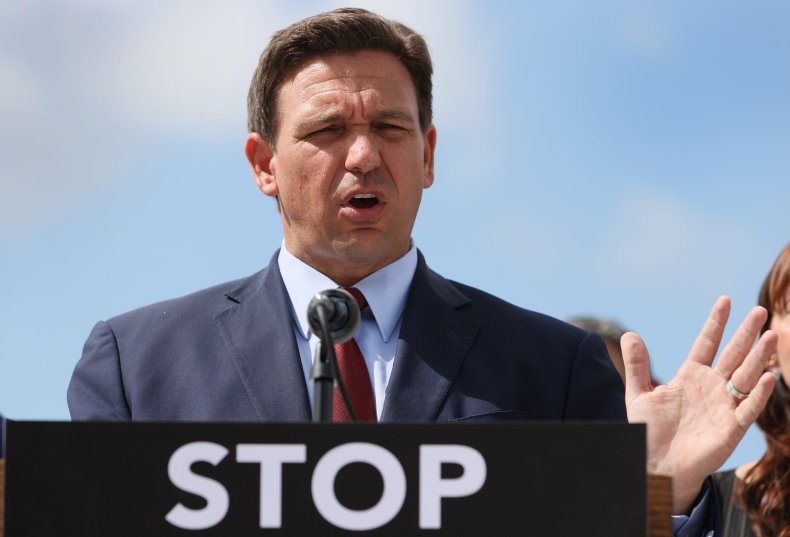 One of the video's main speakers, Dr. Stella Immanuel, is a physician who operates a medical clinic in a Texas strip mall next to her church, Firepower Ministries. In the video, she called hydroxychloroquine a "cure" and said, "You don't need a mask" to prevent the virus' spread.
Immanuel has claimed that ovarian cysts and endometriosis are caused by "demonic seed." Demons insert sperm into sleeping individuals when they have sex in their dreams, Immanuel claimed in articles on her church's website.
Ladapo has also promoted the anti-parasite medication ivermectin as a treatment for COVID-19 symptoms. The U.S. Food and Drug Administration has advised against using ivermectin as a COVID-19 treatment.
In October 2020, Ladapo signed the Great Barrington Declaration, a statement that called for developing societal herd immunity to COVID-19 through natural infection.
"The most compassionate approach...is to allow those who are at minimal risk of death to live their lives normally to build up immunity to the virus through natural infection, while better protecting those who are at highest risk," the declaration stated.
In response to the declaration, 80 medical researchers signed an open letter against it that was published in The Lancet, a leading medical journal. The letter called the declaration's theory "a dangerous fallacy unsupported by scientific evidence."
The Great Barrington Declaration was written before the more contagious Delta variant of COVID-19 fully emerged in the United States.
Ladapo has also authored multiple op-eds questioning the safety of COVID-19 vaccines, downplaying the effectiveness of masks and pushing hydroxychloroquine as a treatment.
Newsweek contacted DeSantis' office for comment but did not hear back in time for publication.