Ron DeSantis Plans Executive Order Against 'Unacceptable' Vaccine Passports in Florida
Florida Governor Ron DeSantis said Monday he will be taking executive action very soon against "vaccine passports" over privacy concerns.
"We're not supportive of that," DeSantis, a Republican, said at a press conference at the Florida State Capitol in Tallahassee. "I think it's something that people have certain freedoms and individual liberties to make decisions for themselves."
He added, "It's completely unacceptable for either the government or the private sector to impose upon you the requirement that you show proof of vaccine to just simply be able to participate in normal society."
The governor's comments came after it was reported by The Washington Post on Sunday that President Joe Biden's administration is working with private companies to develop a credential system that would allow Americans to prove they have been vaccinated against COVID-19.
New York recently launched the nation's first vaccine passport, called the Excelsior Pass. The online program is part of the state's ongoing effort to reopen businesses and major entertainment venues. Residents can either print out their Excelsior Pass or store it on their phones using an app.
"As we begin reopening the valves on different sectors of our economy, we are putting guidelines in place to ensure individuals attending events involving larger gatherings have tested negative for COVID or have been vaccinated to avoid an outbreak of the virus," Governor Andrew Cuomo, a Democrat, said.
Cuomo added that the vaccination passport "will play a critical role in getting information to venues and sites in a secure and streamlined way, allowing us to fast-track the reopening of these businesses and getting us one step closer to reaching a new normal."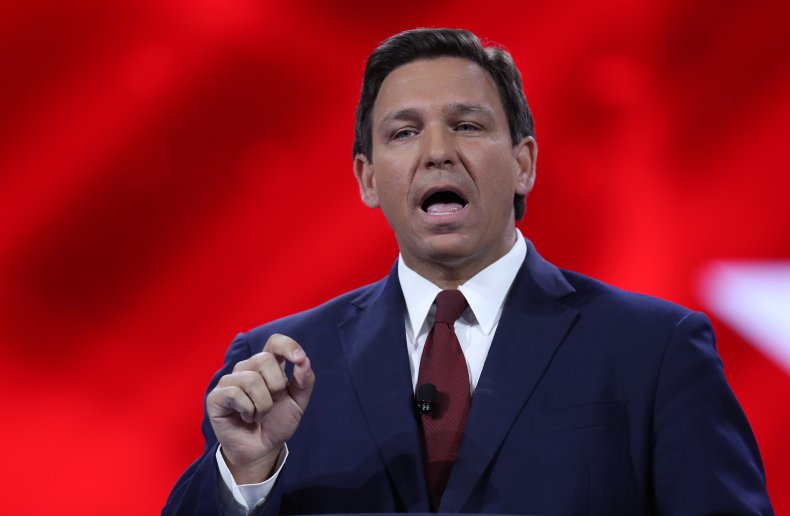 While DeSantis pledged to take executive action against such programs, he also said Monday that he would like to see the state legislature take a more permanent stand.
"I think this is something that has huge privacy implications. It is not necessary to do," DeSantis added.
The governor previously said that if "folks try to start doing it privately, we may have a role to play there as well because I do think it's unacceptable."
Biden signed an executive order in January that directed agencies to assess the feasibility of linking coronavirus vaccinations to vaccine cards.
Airlines and other corporations have been lobbying for the vaccine passports. This month, more than two dozen groups wrote to White House Coronavirus Response Coordinator Jeff Zients, calling for the creation of temporary credentials that would let travelers show they have been tested and vaccinated.
The groups told the administration it was "crucial to establish uniform guidance" and that the U.S. "must be a leader in this development."
Newsweek has reached out to DeSantis' office for additional comment on his planned executive action against vaccine passports.
Newsweek, in partnership with NewsGuard, is dedicated to providing accurate and verifiable vaccine and health information. With NewsGuard's HealthGuard browser extension, users can verify if a website is a trustworthy source of health information. Visit the Newsweek VaxFacts website to learn more and to download the HealthGuard browser extension.