Ron DeSantis Raises Over $4 Million in July, Eight Times More Than Closest Challenger
Florida Governor Ron DeSantis hasn't officially entered the 2022 gubernatorial election but he's already significantly outraising his top two Democratic challengers.
Friends of Ron DeSantis, a political action committee backing DeSantis, raised more than $4 million in July, according to campaign finance records. DeSantis' contributions were eight times higher than Representative Charlie Crist and 12 times more than Agriculture Commissioner Nikki Fried, the only statewide elected Democrat in Florida.
Donations to DeSantis' PAC came from every state in America, whereas Crist's were focused predominantly from six states and Fried's came from about 10 states.
DeSantis is a favorite for the 2024 Republican presidential nomination, although he hasn't said whether he would make a bid for the White House. Any presidential ambitions he may have could also be upended if former President Donald Trump decides to run, as many Republicans are hesitant to take on the leader of the GOP, who is considered a frontrunner for the nomination.
With 15 months until the 2022 gubernatorial election in Florida, DeSantis hasn't formally announced he'll seek reelection, but his PAC's fundraising puts him in a sound financial position if he does run.
Since 2018 when he made his first run for governor, Friends of Ron DeSantis has raised more than $90 million and has only spent about $42 million, according to campaign finance records. That would start his campaign off with a $50 million nest egg, on top of what he may raise as an individual candidate.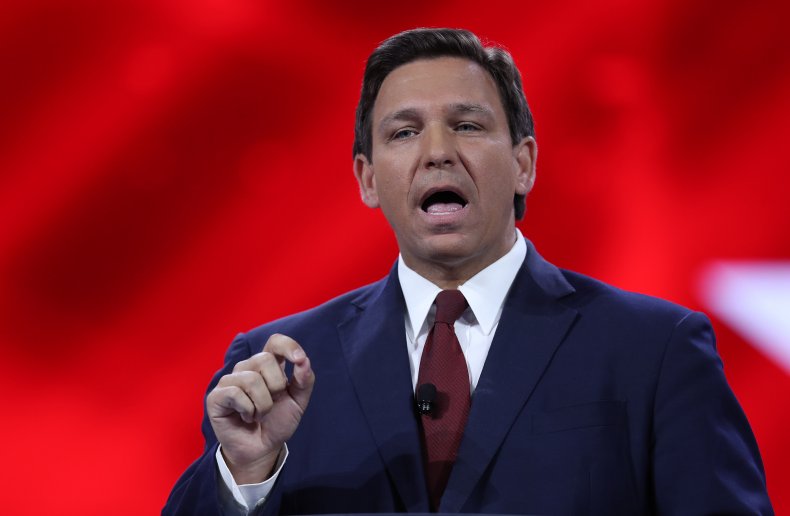 The Florida governor resisted calls to shut down during the pandemic and has become more resistant to implementing public health measures amid the current wave of infections. It made him the subject of national criticism and a target of the Biden administration.
At a campaign stop, Crist told attendees he would do "everything" regarding the pandemic "differently" than DeSantis. He criticized DeSantis for not doing enough to persuade Floridians to get vaccinated or wear masks inside and hit the governor for threatening to withhold funds from school districts that mandate masks.
DeSantis has stood by his response to the COVID-19 pandemic and championed himself as an advocate for parents' ability to choose if their child wears a mask and individual freedom. Many pushed the governor to implement mask mandates as Florida sees one of the biggest spikes in cases in the country, but DeSantis said universal mask mandates send the wrong message about the vaccine.
Ahead of the Centers for Disease Control and Prevention's (CDC) guidance that everyone, regardless of vaccination status, should wear a mask in places with high or substantial transmission, the Florida governor said it signaled to people that vaccines don't work. Instead of returning to mask wearing, DeSantis said vaccines should be encouraged and people should be able to make their own decisions.
Fried has also been a vocal critic of DeSantis, going after him for not being a leader during the crisis and pushing for state and local governments to have the ability to implement mask requirements.
While DeSantis is polling high on a national level, recent surveys from Florida indicate that the gubernatorial election could be a hard-fought race. A poll from St. Pete's Polls, a Florida-based firm, found Fried and Crist were neck and neck with DeSantis.