Ron DeSantis Says CBS Wanted to Smear Him and Florida Amid '60 Minutes' Controversy
Amid controversy over a recent 60 Minutes segment, Republican Florida Governor Ron DeSantis criticized CBS for editing out facts that ran contrary to the story that he gave Publix preferable treatment for the COVID-19 vaccine because the supermarket chain donated to his PAC.
The 60 Minutes report, which aired on Sunday, was criticized by two Democratic officials and DeSantis for being untrue, but the network stood by its segment. DeSantis said there were going to be "consequences" for the report, but didn't give specifics, and that the reason Florida was being targeted was because of its "innovative" and "very successful" vaccine rollout.
"I think because of that—just knowing the landscape we live in—we've become the target of malicious smears, which have fallen apart over the last few days, but I think are even more false than what most people have believed already," DeSantis said during a Wednesday press conference.
The spotlight on the $100,000 donation Publix made to DeSantis' re-election bid was part of a larger story about Florida's vaccine rollout. After it aired, Palm Beach County Mayor Dave Kerner, a Democrat, pushed back on the suggestion that there was a connection between Publix's political donation and its reception of the vaccine.
"The reporting was not just based on bad information—it was intentionally false," Kerner said. "We have confronted this pandemic for over a year. Our residents, like all Americans, are tired. And the media is making it worse. They are hellbent on dividing us for cheap views and clicks."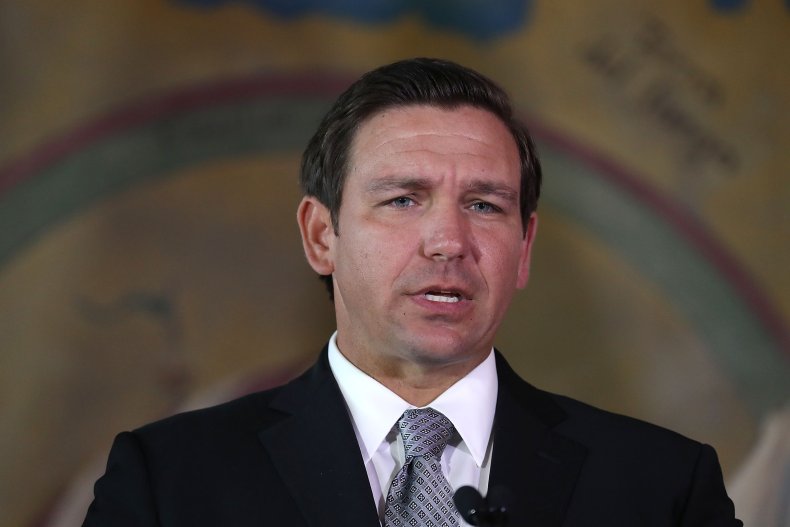 Kerner said 60 Minutes was aware that he and the county administrator met with DeSantis and requested that he expand the state's partnership with Publix to Palm Beach County. Like DeSantis, Kerner alleged CBS left that information out of the story because it "kneecaps their narrative."
Jared Moskowitz, director of the Florida Division of Emergency Management, also criticized the report, and posted on Twitter that Publix was recommended by his agency and the Florida Department of Health. The reason, he said, was because other pharmacies weren't ready to start vaccinating people.
"No one from the governor's office suggested Publix. It's just absolute malarkey," Moskowitz said.
Poynter Institute, a non-profit journalism school and research organization, criticized 60 Minutes for failing to provide "substantial evidence" that DeSantis engaged in a "pay-for-play" vaccination scheme. The organization also noted that it took away from the larger investigation as to whether wealthier Floridians were able to "cut the line" to get vaccinated.
DeSantis called it a "big lie" that the conspiracy 60 Minutes suggested existed was really there, but the network hasn't caved to the criticism.
A CBS spokesperson told the Daily Beast that DeSantis' comments were edited for "clarity"—and said allegations, including one from Kerner, that the network "ignored" officials' perspectives is "untrue." The network said it spoke with Moskowitz twice, but he declined to be interviewed on camera for the story until "well after our deadline."
"For over 50 years, the facts reported by 60 Minutes have often stirred debate and prompted strong reactions. Our story Sunday night speaks for itself," the spokesperson said.
Newsweek reached out to 60 Minutes for comment on DeSantis' Wednesday remarks, but did not receive a response in time for publication.
DeSantis also isn't backing down from his belief that the 60 Minutes report was a "smear" on him because he's a Republican, and called it "bad for our country."