Ron DeSantis Says Florida Penalized by Biden's Stimulus Package: 'It Stinks to High Heaven'
Florida Governor Ron DeSantis said his state is being penalized in President Joe Biden's $1.9 trillion coronavirus stimulus plan, during a Saturday appearance on Fox News' Justice with Judge Jeanine.
"What this bill does is it says if you locked down, if you destroyed your state, if you destroyed your economy, and you failed to stop COVID as well, you're going to get a windfall," DeSantis told host Jeanine Pirro.
"Some of these lockdown states are getting an extra billion, $2 billion, $3 billion," DeSantis added. "So, it's effectively a transfer of money from states like Florida and Georgia to states like New York, Illinois and California."
DeSantis continued: "It stinks to high heaven."
According to DeSantis, Florida is being penalized nearly $2 billion dollars because the state "saved the economy" amid its low unemployment rate and less COVID-19 mortality compared to other states that issued a lockdown.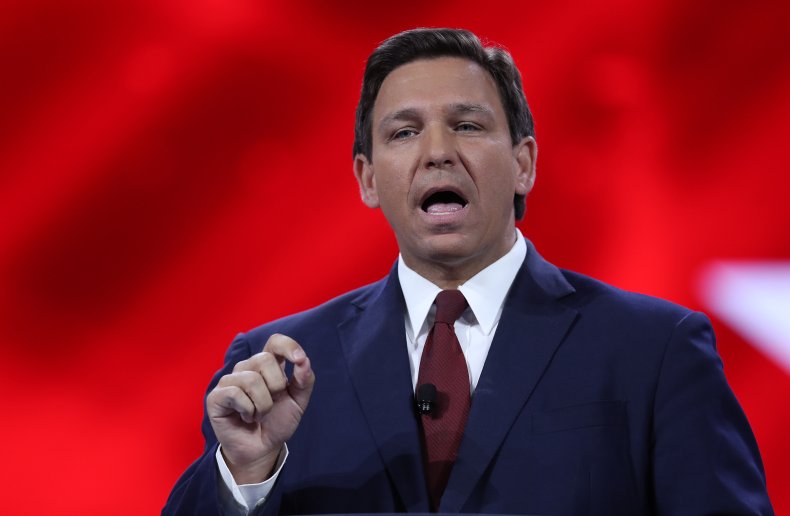 DeSantis noted that Florida managed the coronavirus pandemic well, saying that his administration aimed to "look out for everybody" as the state lifted most of its coronavirus restrictions in late 2020.
The Florida governor said he "did the opposite" of New York Governor Andrew Cuomo—who currently faces backlash for allegedly misrepresenting the number of COVID-19 deaths in nursing homes—in regards to the state's elderly population.
"We banned hospitals from sending infected patients into nursing homes," DeSantis said, adding that Florida prioritized vaccinating senior citizens and reopening schools. "We also saved the economy from collapse."
Florida's unemployment rate is 4.9 percent, over a point below the national average of 6.1 percent in February, according to DeSantis.
"We did all those things even with one of the most elderly populations in the country and our per capita COVID mortality is less than the national average and far less than lockdown states like New York, New Jersey and Illinois," DeSantis continued.
The House of Representatives passed an amended version of Biden's American Rescue Plan on Wednesday, and the president signed the legislation on Thursday.
The plan includes $1,400 stimulus payments for individuals making less than $75,000 a year, an increase in the child tax credit and direct funding to state and local governments—as well as hundreds of billions of dollars for school reopenings, aid to small businesses and coronavirus vaccine rollouts.
States and cities are slated to receive a collective $350 billion from the package. This was a point of contention for Republicans, who opposed such funding, suggesting the move was a "bailout" for Democrats-run areas that they claimed had been run poorly amid the coronavirus pandemic.
Republican Senator Rick Scott of Florida called on states to send the "wasteful" funds from the stimulus package back to Congress on Wednesday.
Newsweek reached out to DeSantis' office and the White House, but didn't hear back in time for publication.
Updated 10:17 PM ET