A new song called Sweet Florida that touts Florida Governor Ron DeSantis and his accomplishments in office was released on Friday.
The song, by Johnny Van Zant of the legendary band Lynyrd Skynyrd and his brother, Donnie Van Zant of the legendary group 38 Special, praises DeSantis for his work.
The Van Zant brothers, including Skynyrd's original lead singer, Ronnie Van Zant, who was killed in a plane crash in 1977, were born in Jacksonville.
The song's lyrics say DeSantis stands "up for what he believes," and tells people not to "come down here and try to change things" because "we're doing alright in the Sunshine State" and encourages people to "stay out of our business."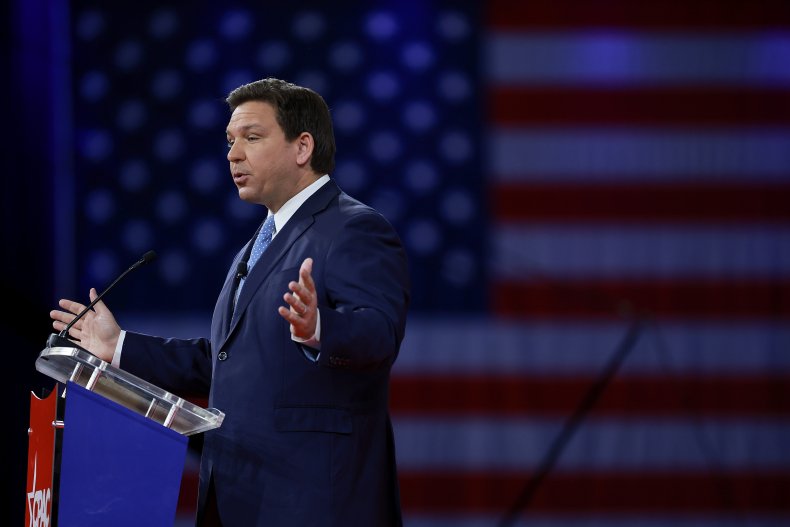 It goes on to say that DeSantis is "shootin' us straight" and "telling us the truth" and is "fighting for the right to keep our state free."
The song also hits President Joe Biden and Dr. Anthony Fauci, saying, "you can take it to the bank, he don't care what Brandon think at the White House." When it comes to Fauci, the song says that DeSantis "is taken on the swamp and he's calling out Dr. Fauci."
The song also praises Florida's governor for still being able to "see our friends and family" and that "our kids are in school and we can go to church on Sunday" and "it's all because DeSantis knows how to lead."
The video accompanying the song features DeSantis at rallies interacting with voters, giving speeches, as well as in the studio with the musicians.
In an appearance Friday morning on Fox News, Johnny Van Zant said he decided to write the song after DeSantis called to tell him he was running for re-election and suggested a song about the state modeled on Skynyrd's hit Sweet Home Alabama.
"We really wrote it...in a couple of hours, and we recorded it on an iPhone and sent it to the governor. "We've never done that before...and we took a chance," he said.
DeSantis posted a video of the song on social media, with a caption thanking Johnny and Donnie Van Zant for their work, and added: "I have a feeling this might be the song of the summer."
In addition to the song and video, a website created around the song was launched, featuring merchandise available for purchase.
DeSantis signed the Parents Right in Education bill, also knows as the Don't Day Gay bill, into law on Monday. On Thursday, a federal lawsuit was filed challenging the law.
Newsweek reached out to DeSantis' campaign for comment but did not hear back in time for publication.