Ron Howard Mourns Death of 'Happy Days' Co-Star Gavan O'Herlihy
Ron Howard has paid tribute to his Happy Days co-star Gavan O'Herlihy, who has passed away at the age of 70.
The Irish actor played Chuck Cunningham in the classic sitcom, which originally ran between 1974 and 1984. He portrayed the character in the first two seasons of the show, before he was replaced by Randolph Roberts for two episodes.
His unexplained disappearance from the cast led to the term "Chuck Cunningham Syndrome," referring to characters who vanish from shows without further explanation.
After kicking off his career on the sitcom, Dublin-born O'Herlihy went on to rack up credits in a number of hit films over the years, including Willow, Never Say Never Again, Death Wish 3 and Superman III.
After O'Herlihy's death was reported by the Irish Echo on Wednesday, Howard—who played his younger brother, Richie Cunningham, on Happy Days—took to Twitter to pay tribute to the actor, who he described as a "big free spirit."
"RIP Gavan," filmmaker Howard wrote on Thursday. "I knew him as the 1st of 2 Chucks on #HappyDays & then as Airk in #Willow where I had the pleasure of directing him. A talented actor with a big free spirit."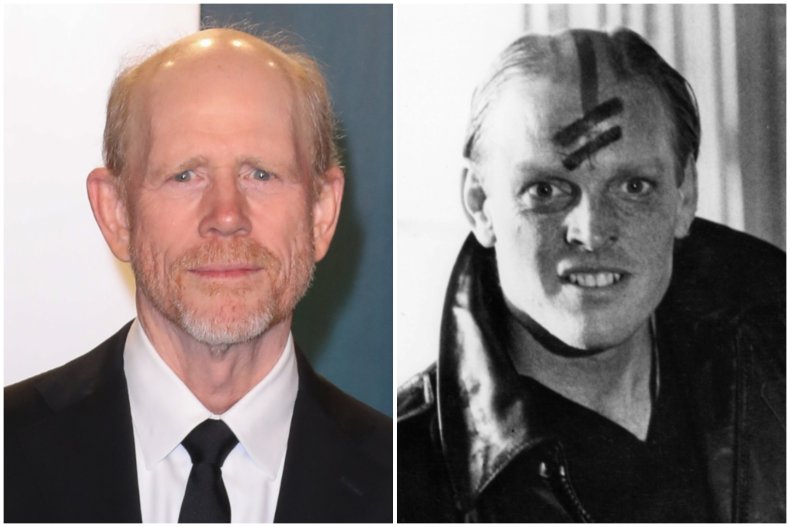 Responding to Howard's post, Henry Winkler, famed for his role as Arthur "The Fonz" Fonzarelli on Happy Days, tweeted: "[Gavan] .. Rest In Peace .. It was a pleasure sharing the screen with you!!! You walked up the longest staircase this time."
Paul Talbot, author of Bronson's Loose! The Making of the Death Wish Films, stated in a post on the book's official Facebook page that O'Herlihy passed away on October 14. The cause of death wasn't disclosed.
"He was beloved by Bronson fans for his unforgettable performance as psychotic gang leader 'Fraker' in the action-comic masterpiece DEATH WISH 3," read the statement. "He was the son of legendary, Oscar-nominated character actor Dan O'Herlihy (who is probably best-known today for playing the villain in HALLOWEEN III: SEASON OF THE WITCH)."
"In the 1990s, he moved to the United Kingdom," continued the statement, which concluded: "In his final years he acted in British theater and TV."
As the news was shared on social media, Barbie Wilde, who played O'Herlihy's girlfriend in Death Wish 3, also paid tribute to the late actor.
Responding to a fan post, she wrote: "RIP to fellow Death Wish 3 actor, Gavan O'Herlihy."
Screenwriter and author Matt Serafini said in response to the news: "Sad to hear about the passing of Gavan O'Herlihy who played Fraker in DEATH WISH 3 with such pitch perfect and sneering evil.
"Somehow had NO IDEA he was Daniel O'Herlihy's son. Iconic screen villains who dominated my childhood and who loom larger-than-life even today."
A fan of the screen star also paid tribute to O'Herlihy, tweeting: "Sad news to hear about Gavan O'Herlihy's passing. A fine actor who deserved more recognition.
"One smaller role I will always remember him fondly for was Marshal Sharp in The Last Outlaw with Mickey Rourke, but of course Willow is a firm favourite. We'll win this war for you!"