Porn is Going Out Of Business, X-Rated Star Ron Jeremy Argues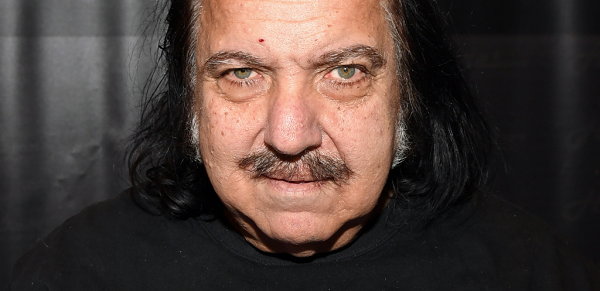 The porn industry is spent, and the Internet is to blame. At least, that's what adult film star Ron Jeremy thinks. "The internet has put porn out of business," Jeremy told Australia's News.com.au. "Video used to be king, but now the storytelling is gone and it's all about complications like, 'Asians who do this,' or 'Jews who do that.'"
The prolific porn pro (and his infamous nine-and-a-half-inch member) has seen many things come and go in the industry. He has more than 1,000 credits to his name extending as far back as the 1970s, with his career peaking in the '80s and '90s. The short, mustached and heavyset actor/writer/director has survived the transition from VHS tape to DVD video and the early days of online of porn. But his luck might be running out.
The digital age has ruined full-length smut films, Jeremy said. But it's not just clip culture that's deflating the industry. Online piracy has played a major role, too.
"Porn used to be protected by bad quality in the sense that every time you made a copy of a VHS tape it would become fuzzy and hard to see," he explained. "Now with digital, it doesn't matter how many copies you make because the quality remains the same and then is quickly shared by companies like PornHub, YouPorn and Sex Hamster."
PornHub, which launched in 2007, allows viewers to indulge in a wide variety of adult films ranging from professional movies and clips to homemade amateur videos. New content is uploaded onto the site daily, drawing an average of some 35 million views a day and a billion views a month.
Despite its effect on the video industry, Jeremy's not ready to beat on the Internet completely. He said that digital distribution has elevated porn in some ways, giving viewers more options and offering average Joes and Janes the opportunity to erect their own fantasy lives and share them with the world.
"[The Internet] has made porn more acceptable and has seen the emergence of the amateur scene where couples shoot in their home and upload online," Jeremy said. "The Internet allows anyone to be a musician or anyone to be a porn star."
But while he thinks his industry is in a huge pickle, Jeremy has no plans to slack off. "As long as people are keen to see a piece of my schmacko play hide in the bacon, I will be around," he said.
Porn is Going Out Of Business, X-Rated Star Ron Jeremy Argues | Culture