Ron Johnson Defends Pushing 'Flawed' Capitol Theory 'Fake Trump Supporters' Behind Riot
Republican Wisconsin Senator Ron Johnson has defended his February 23 claim that "fake Trump supporters" were present at the January 6 insurrection at the Capitol. Johnson took his claim from a non-researched article that he admitted "might be ... flawed."
During a February 23 Senate hearing on security during the insurrection, Johnson referred to a first-person account of the riots written by security analyst J. Michael Waller. Waller's account was republished in the conservative publication The Federalist.
In his account, Waller claimed that "provocateurs" and "fake Trump supporters" were present during the attack. Waller also wrote that he presumed "these fake Trump protesters were Antifa or something similar," a reference to leftist anti-fascist protesters. However, Waller also wrote that he "saw none of them act aggressively or cause any problems."
After Johnson's February 23 referral to Waller's article, Democratic Minnesota Senator Amy Klobuchar accused Johnson of being "engaged in a conspiracy theory."
However, Johnson defended his reference to Waller's piece in a New York Times interview published Monday. In the interview, Johnson said he referred to the article in an attempt to "get to the bottom of ... unanswered questions" about the riots.
"It might be a flawed part of the evidence, but why exclude it?" Johnson asked. "Just because it doesn't necessarily tie into whatever narrative somebody else wants to tell about the day? I'm not interested in the narratives, I'm interested in the truth."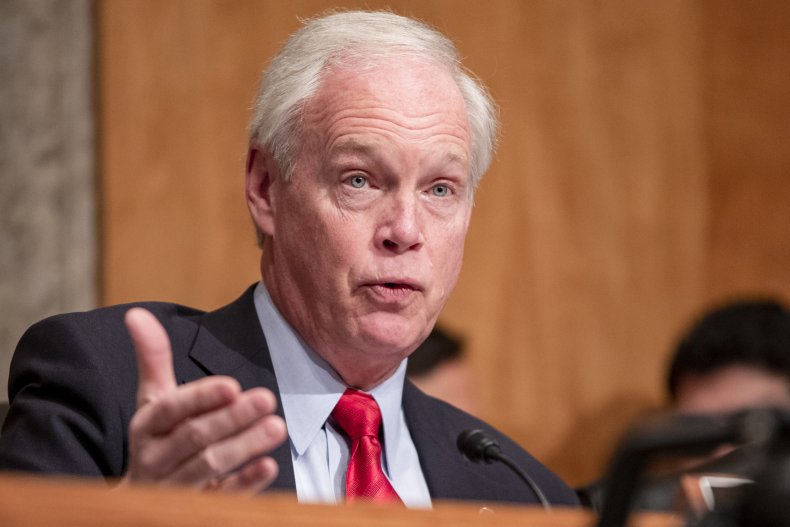 Johnson noted that Waller composed his article "without looking at any news," calling it "an unblemished accounting... really kind of the eyewitness accounts you want to examine." Johnson also said that he didn't necessarily accept Waller's conclusions, but added that he hasn't questioned Waller's "veracity" and considers Waller's authoritative "credentials... to be pretty solid."
Johnson also added that he doesn't believe that Antifa or Black Lives Matter were behind the January 6 insurrection.
"It doesn't really seem like that was the issue," Johnson said. "I haven't drawn any conclusions, but it appears if there was any preplanning by groups, it was white supremacist groups, like the Proud Boys or the Oath Keepers, that type of thing. That's what it appears."
Johnson's February 23 comments echoed similar claims made by Republican congressmen including North Carolina Representative Madison Cawthorn, Florida Representative Matt Gaetz and Alabama Representative Mo Brooks. All three previously blamed Antifa and Democratic-sponsored instigators for the violence on January 6.
On January 8, FBI Assistant Director Steven D'Antuono said that the investigative federal law enforcement agency had found "no indication" to support such claims.
Johnson had previously said that the January 6 Capitol insurrection "didn't seem like an armed insurrection to me," because of its lack of guns. However, the word "armed" refers to the carrying of any weapons, not just guns, according to the Oxford English Dictionary.
Numerous Capitol rioters have said that former President Donald Trump ordered or incited them to commit violence in the federal building with the goal of overturning the presidential election's results.
Newsweek contacted Johnson's office for comment.